People are settling in to catch up on a new round of blind dates, love, and messy drama after the first five episodes of Love Is Blind season 4 recently debuted. Even though there have only been five episodes of the popular Netflix dating show, there is already a lot of drama to sort through as competitors this time around are looking for love in Seattle.
Naturally, the premise remains the same: 30 singles go on dates in "pods" through a wall, where they get to know one another through discussion and connection rather than physical attraction.
After the competitors decide to become engaged, which is kind of a huge deal, the participants finally meet. After that, they apply what they learned in the real world and work hard to maintain their ship.
Be warned: This season has a strong cruel girl's feelings and is quite emotional (expect plenty of tears!). With 15 new men and 15 new women to lust after, Nick and Vanessa Lachey are back as hosts. So what can you anticipate for the season? Here are all the details you require, along with any spoilers.
Who Are the Main Cast Members?
The 30 contestants are rapidly down to a select few in typical LIB style. The cast initially has a pretty large group that goes on dates in the pods. In the pods, viewers can observe their interactions and chats. You should closely monitor and follow the following people:
Marshall Glaze, 27, a Seattle-based marketing manager and filmmaker.
Jackelina Bonds, a 27-year-old dental assistant from Washington.
Kwame Appiah, 33, is a sales development manager from Portland, Oregon.
Brett Brown, 36, is a design director from Portland, Oregon.
Tiffany Pennywell, 37, is a client lead recruiter from Houston, Texas.
Bliss Poureetezadi, a 33-year-old senior program manager.
Micah Lussier is a 27-year-old marketing manager from Phoenix, Arizona.
Paul Peden is a 29-year-old environmental scientist and amateur chef from Seattle.
Chelsea Griffin, 31, a speech-language pathologist.
Irina Solomonova is a 26-year-old business owner in Seattle.
Zack Goytowski, 31, is a criminal defense attorney in Wenatchee, Washington.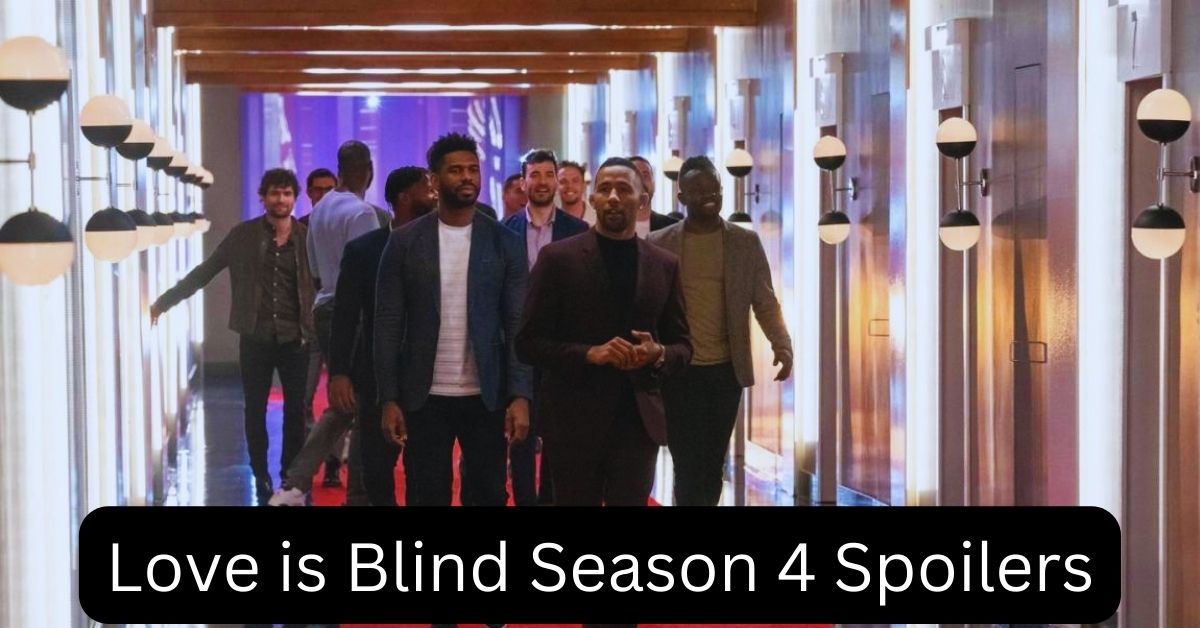 Who Gets Engaged in Love Is Blind season 4?
Out of the pods, five couples decide to get engaged, leap to say "Yes," and subsequently meet their new fiance. Those fortunate contestants from the pod squad are:
Jackelina and Marshall
Micah and Paul
Brett and Tiffany
Chelsea and Kwame
Zack and Irina
Of course, everyone is aware that true drama follows when couples are forced to make their relationship work in real life. To spend some quality time together, they travel to Mexico.
Who Gets Rejected in Love Is Blind season 4?
After disclosing his past, Zack finds up becoming somewhat in demand. He is concerned about that since it has been a problem for certain individuals in the past when he admits to the girls that his mother was a stripper.
Irina and Bliss are the only women left when he narrows down his options, and there is a lot of tension between the two of them as they compete for his attention and gripe with Zack about the other. Zack is informed by Bliss that she can't trust him if he chooses Irina, but he nonetheless chooses her.
Here you can check out some latest news about Love is Blind Season 4:
Who Breaks Up in Love Is Blind season 4?
Sadly, things between Zack and Irina quickly become uncomfortable: When they are initially introduced to one another, Zack can't stop looking at Irina, which freaks her out (and she tells him so). Irina also claims that Zack looks like a "cartoon character," which seems to irritate him. They have no physical intimacy in Mexico, so it is obvious that they aren't all that excited to be together.
So, it should come as no surprise to anyone that Zack and Irina break up quite shortly before the trip to Mexico is through. The conversation itself is uncomfortable.
"I was gonna leave you on day three but I thought that'd be f*cked up," Zack says. "I was going to leave you right after I saw you," Irina responds. "But I stayed and gave it a chance."
The other couples are staying with it for the time being.
Zack Makes a Big Change: A Shocking Twist in the Plot
The scene shifts to a restaurant where Zack is meeting Bliss in Seattle after Zack and Irina break up. He then tells Bliss that he chose Irina very incorrectly. What a dramatic cliffhanger!