Netflix's "Love is Blind" is back for a fourth season, and with it comes thirty brand new singles looking for love. Paule Peden, an environmentalist who wants to find a travel buddy to go on a global fish hunt with, is one of the newcomers.
The popular reality show "Love is Blind" has unmarried men and women meet and get to know each other in "pods" before meeting face to face. It's only natural for newly engaged couples to move in together and start wedding planning after the proposal has been accepted.
Netflix has released the full cast list for the upcoming season, which features 30 eligible singles from all over Seattle looking for love. Let's dive into Paul's background right now.
Who is Paul Peden?
From what we can gather from his Netflix bio, Paul is "unrealistically optimistic" about his chances of finding love in one of the "blind" pods. Assuming, of course, that he can quickly overcome his tendency to "become bored" and stop pursuing things that are "bad for me." A "nurturing" "granola lady" who isn't afraid to get her hands dirty at a New Orleans seafood boil is Paul's concept of a perfect partner.
Paul left Baton Rouge, Louisiana in 2019 to become a member of the Blue Environmental team. Louisiana State University awarded him a Bachelor of Science in Coastal Environmental Sciences, and the University of Sydney in Australia awarded him a Master of Science in Coastal Environmental Sciences.
Paul Peden shared a post on Instagram on March 7 for his followers and fans of the band Love Is Blind.
View this post on Instagram
Paul is captivated by the unique, temperate ecosystems of the Pacific Northwest. He is dedicated to protecting the integrity of these systems while helping his clients achieve compliance and financial success. Paul, as a Certified Erosion and Sediment Control Lead (CESCL), has a wide range of skills to provide, including field monitoring and the creation of individualized plans to reduce stormwater pollution.
The 29-year-Instagram old's profile attests to his passion for travel. Paul has experienced everything, from shark diving in the Bahamas to capturing Norway's breathtaking scenery. Whoever he ends up with in 'Love is Blind' seems like they'll have a great time traveling the world together.
As well as his account, Paul maintains the food-centric "paulpremium" on Instagram. He offers food from all around the world and has over 300 followers as a result. He shares the knowledge he's gained about various cuisines from his travels with his audience in the hopes that they'll find it both informative and amusing.
Paul does not live alone; he has a younger brother, Brian Peden, with whom he frequently poses for photos.
We've recently talked about top news stories about Love is blind. If you want to learn more, click on one of the links below:
Paul Peden in 'Love is Blind' Season 4
In the new trailer for Season 4 of 'Love is Blind,' Paul can be seen relaxing by the pool with his co-stars, suggesting that he may have finally found love. He says something to the effect of "To make a lifelong commitment, it's a tremendous amount of risk" in one of the trailer sequences. In his introductory video, he says, "You can swipe indefinitely." You have to choose at some time; the person you choose will be based less on what you find in them and more on what you can build together.
We're rooting for Paul to meet "someone" in the pod and stay off Tinder. Paul continues his search for love in the fourth season of "Love is Blind." Release dates for the remaining episodes are as follows: March 24 for the first five, March 31 for episodes six through eight, April 7 for episodes nine through eleven, and April 14 for episode twelve.
Who is Paul Peden's Girlfriend in 'Love is Blind' Season 4
In just the first five episodes of Love are Blind's fourth season, Micah's strong personality and occasional "mean girl" demeanor have made quite an impression. "Overthinking and romanticizing are my worst vices," Micah says of herself in her Netflix profile.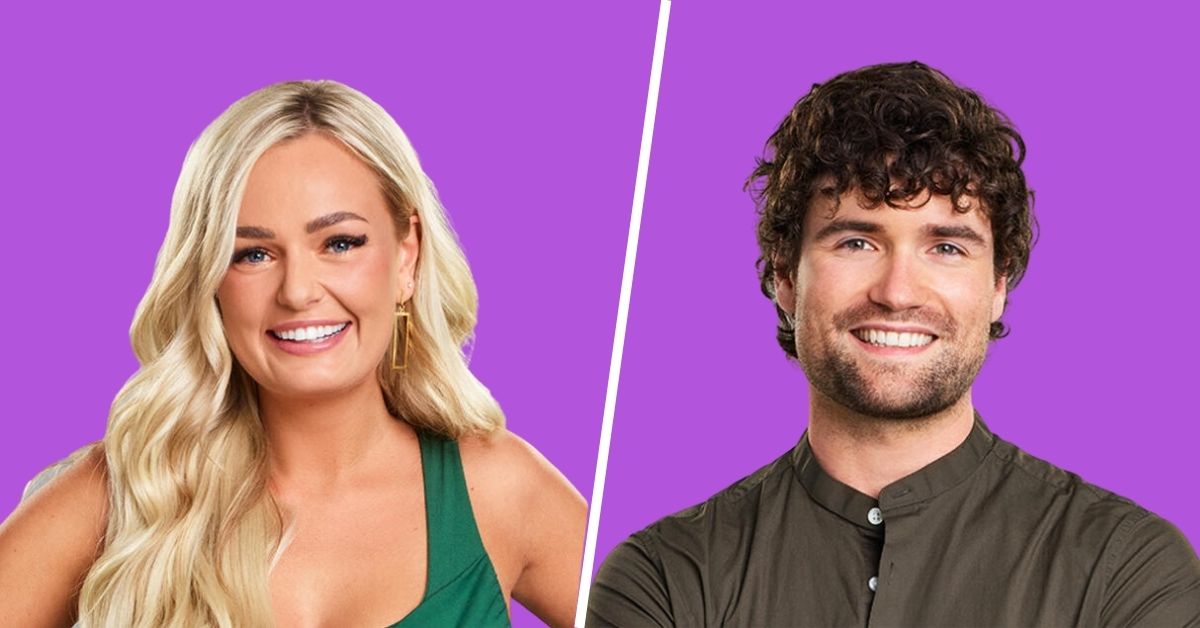 She said that the type of love she seeks changes the world like in a fairy tale." Micah has over 8,000 Instagram followers before season 4 of Love is Blind even premieres. She uses the platform to document her life in Seattle, Oregon, and Scottsdale, Arizona, as well as her trips. Micah appears to share Paul's love of exploration, and she also has a penchant for excessive make-up and online strutting.
Here are some other articles about the Love Is Blind and their love lives. Check out the links below if you want to learn more about them:
What Is In Paul & Micah's Future?
Micah and Paul's future together on Love is Blind is yet to be determined, and they may wind up in a broken relationship like so many other Love is Blind pairs before them. Micah's arrival in Mexico and subsequent flirtation with Kwame unnerved Chelsea Griffin, who was seeing Kwame at the time.
Micah said about Kwame in the fourth season of Love is Blind, "Meeting Kwame, I believe he's very attractive and he's just as wonderful as I anticipated." Irina Solomonova, meantime, told her ex-boyfriend Zack Goytowski about her crush on Paul, who is dating her best friend Micah. As Micah and Paul's future is unclear, their wedding day could come as a complete shock.
Follow us on our Twitter account for more recent and up-to-date news about Love is blind's new episodes.