People often ask if a celebrity couple is still together when they hear about them as a couple. Fans and the media often make assumptions about their relationships based on how they act in public, what they do on social media, and rumors.
Tiffany and Brett, who became famous after being on a reality TV show, are one couple that has been talked about in this way. Some fans want them to stay together, but others don't think it will work. So, does Tiffany still have a relationship with Brett? Let's find out.
Are Tiffany and Brett Still Together?
The typical Instagram sleuthing on Brett and Tiffany doesn't reveal anything because Netflix has three seasons of experience keeping relationship indications off of social media. Both of them are currently following each other as well as a number of their previous season co-stars.
Additionally, Brett is friendly with a number of Tiffany's off-screen pals, suggesting that he and his fiancee at least leave the program on good terms. Brett also shared an emotional statement to his followers earlier this month after the season 4 cast was announced.
We covered the most recent information about 'Love is Blind' in previous articles, which you can read about by following the links below:
He stated, "I honestly can't wait to repeat the experience and for everyone to watch my trip," despite mentioning that he was feeling worried before the breaking news. Even while Brett and Tiffany currently appear to be a perfect match, the season's remaining teasers do suggest that some tension may develop once they arrive on their wedding day.
In one video, Brett can be heard saying as he puts on his wedding tux, "There shouldn't be any shocks today. This shouldn't take place." This might indicate that their relationship encounters a few too many challenges outside the Love Is Blind bubble, or it might be a ruse to keep Brittany shippers guessing. Personally, I'm hoping for the latter.
What Happens Between Brett and Tiffany on 'love is Blind' Season 4?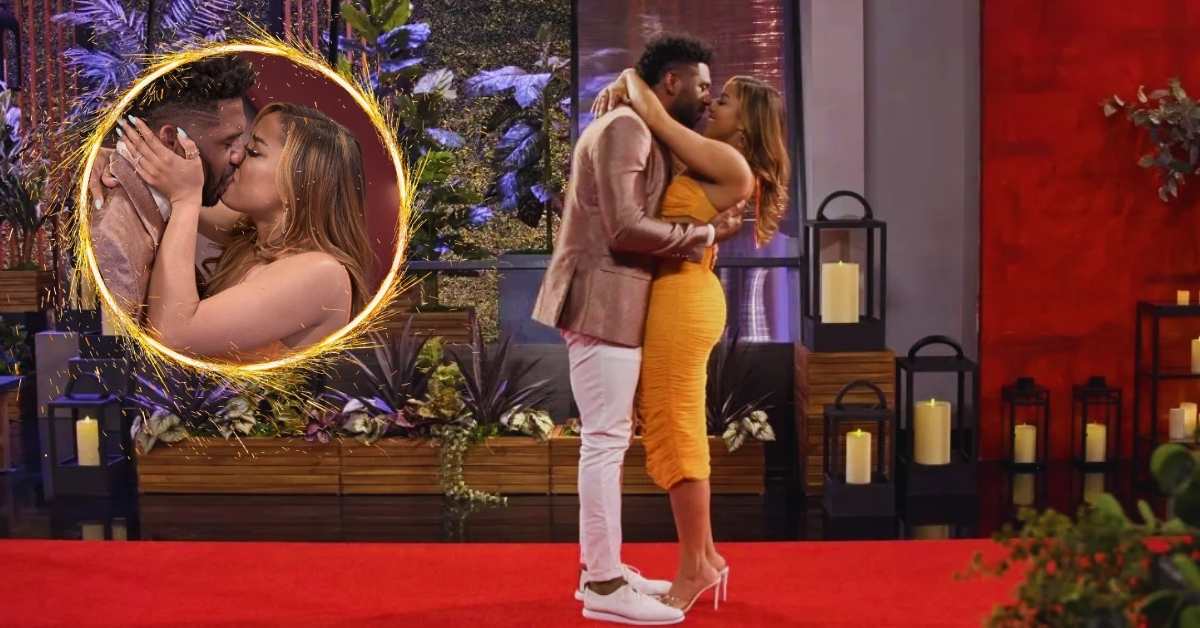 When Brett and Tiffany first meet in the pods, they click right away since it's obvious they have similar aspirations for their personal and romantic lives. They seem to be all in with each other rather than looking for other relationships as their chats rapidly go deep.
Some of the lovely exchanges between Brett and Tiffany include Brett giving Tiffany the first sneaker he ever made and Tiffany providing Brett emotional support when he talks about his late brother. As Brett expresses his love for Tiffany during an intense exchange in the pods and receives no response, their relationship encounters its first roadblock.
Brett is perplexed for a while by Tiffany's unusual silence, and he eventually exits his pod. Tiffany had dozed off, but she wasn't denying Brett's confession. Once he departs, two of her fellow competitors must wake her, and she subsequently admitted to Tudum that she didn't get any rest the following night due to anxiety.
She remarked, adding that she was aware at the time that
"it takes a bit for Brett to open up," "I don't think I slept at all that night once I woke back up because I was so afraid." There was a good man right here, and all I had to do was stay awake. I was thinking, "I ruined my moment."
Thankfully, when Tiffany mentioned that she has a history of nodding off at the worst times, Brett understood. Brett proposed to Tiffany after she apologized at the beginning of their very next date, and she accepted. As their romance develops over the trip to Mexico, they are ready to take their relationship into the real world as the first batch of episodes concludes.