My fellow Manifesters, it appears that we may have to wait a little longer than we had planned for Manifest season 4 part 2. Netflix released the full slate of films scheduled for release in April on March 22.
New seasons of many programs, including Firefly Lane, Beef, Sweet Tooth, The Diplomat, Welcome to Eden, and others, are expected to premiere this month. Manifest, which will not be returning for its final episodes in April, was sadly absent from the April release schedule, which is certain to surprise many fans.
Manifest Season 4 Part 2 Release Date Rumors Explained
Several fans correctly predicted that Manifest season 4 part 2 would debut on Friday, April 7, 2023, after the premiere of part 1 on November 4, 2022. Flight 828 made a successful comeback on November 4 after spending five years lost.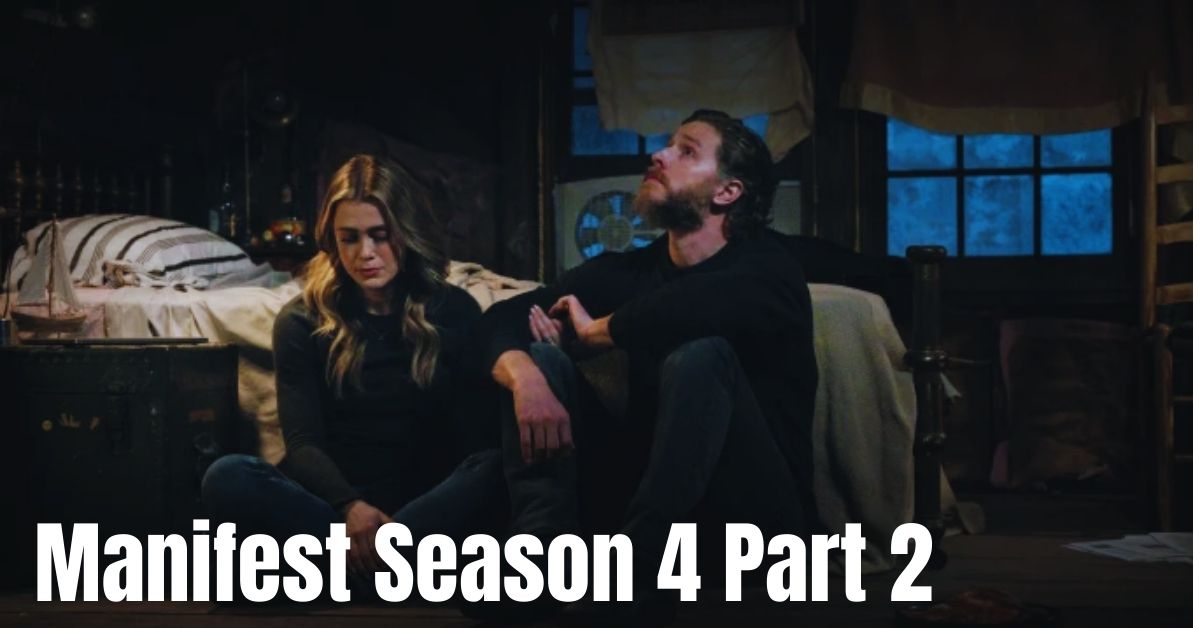 When Netflix chose to release the first installment of the show's final season on a day that is so important to the show, fans naturally assumed it would do the same with the release date for part 2. In the program, Flight 828 first goes missing on April 7.
Several fans thought Netflix might release the second half of the show's final season in early April as a homage to the important day in the show because April 7 falls on a Friday in 2023. This was never confirmed by Netflix or anyone associated with the show, and it has since been established that it was just a rumor.
Check out the release dates of the latest movies by clicking on the links below:
Manifest Season 4 Part 2 Release Date Updates
Season 4 part 2 will premiere in the spring of 2023, according to Manifest creator and showrunner Jeff Rake, who made the announcement earlier this year. The April release calendar has officially confirmed that Netflix will not be releasing the final batch of episodes on April 7 as previously reported.
This indicates that the start of the new season is anticipated for May or June 2023. There is a fan hypothesis that suggests the final episodes may air on June 2, 2023, although it is unclear whether Netflix will try to broadcast part 2 on a date that carries significance to the show as it did with part 1.
As June 2 falls on a Friday this year and is the Death Date in the show's mythology, many fans are wondering if part 2 will be released in the first half of June. Given that Netflix has no major releases scheduled for June and that May is already shaping up to be fairly busy, a June release date for the show seems reasonable.
With this, Netflix would have a hot new title to start the last month of the quarter and wrap out its spring schedule. Strangely, Manifest actor Luna Blaise seemed to imply that fans of the show can expect news shortly on the same day Netflix unveiled its April schedule.
Could the comeback of the show be announced by Netflix on April 7? Given how Netflix has utilized the show's crucial dates thus far, it is most definitely a possibility. Let's not forget that it previously released significant news on August 28 as a homage to Flight 828.
soon 🛬 #Manifest pic.twitter.com/dKLmvikHcR

— luna blaise (@lunablaise) March 22, 2023
We'll be sure to keep an eye out for more information as it becomes available. If Netflix were to reveal the release date for season 4 part 2 on April 7, an early June release date may likely be in the cards.