People are often interested in the romantic lives of celebrities or other well-known people. Recently, there have been rumors about whether or not Joey and Kariselle are dating. Many people who like or follow the couple want to know if they are still together. 
Even though neither Joey nor Kariselle has made an official statement confirming or denying the rumors, there are some signs that their relationship may have changed. In this situation, it's important to look into the details and try to figure out what might have happened between the two.
Did Joey and Kariselle Break Up?
The ideal couple Kariselle Snow, who starred in S*xy Beasts, and Joey Sasso from The Circle were partners from the start of the new Netflix blockbuster reality dating series. Kariselle was sent on a date with Chase DeMoor from Too Hot To Handle, but the duo was unable to split up on the new dating show.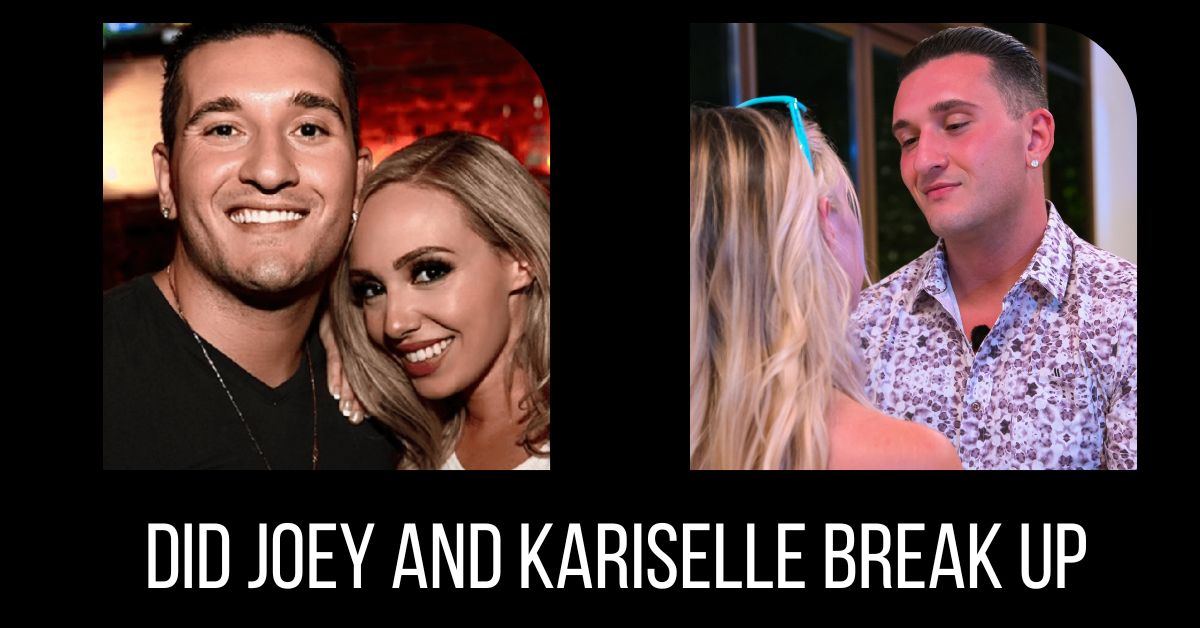 Throughout the entire presentation, the couple came across as resilient despite any difficulties or setbacks. The last time viewers saw the couple on the show, Joey had proposed to Kariselle, even though they weren't named the "Perfect Match" of the program.
In the first episode of the series, Sasso and Snow revealed that they had previously dated but that their relationship had failed due to several issues, including Sasso's problems committing. Kariselle and Joey have admitted they are no longer dating since the end of the show. In a post-airing interview, Joey acknowledged that he and Kariselle had broken up and were no longer together.
We covered the most recent information about 'The Perfect Match' in previous articles, which you can read about by following the links below:
Why Did Joey Sasso And Kariselle Snow Break Up?
The Mole, Love Is Blind, The Circle, and Too Hot To Handle contestants, among others, moved into a tropical haven and went on dates with one another. Contestants will be kicked off the show if they don't find their partner.
One of the five couples in the first season finale of The Perfect Match was Joey and Kariselle. Despite having chemistry on film, the two were unable to cohabitate in reality. "We both sorts of agreed that we should put our differences aside for the time being. That's for the best, but she and I love each other so much," said Joey.
She is someone I will always love and respect, and I know we both have nothing but good things to say about each other, said Joey.
The 29-year-old Sasso said to Variety that relationships "in general are incredibly difficult and it's hard to sit here and describe exactly what occurred because it's extremely personal between the two of us."
"Even though we share a lot, I believe that we gave everything we had to work on everything. Although we both had the best intentions, there are many factors about our desires and feelings for one another that set us apart. That portion of my life is now complete. Do you want more love? Watch the fourth season of Love Is Blind.
Are Joey and Kariselle From 'Perfect Match' Still Together?
However, their romance did not last longer than their stay at the villa. Although their separation was primarily caused by distance, Sasso told Netflix Tudum that they are currently "working on" their friendship.
You are attempting to understand one other despite living in different locations, he remarked. We both had enough respect for one another, in my opinion, to be able to leave the conflict and give each other some breathing room.
Our two Sagittarius loves were described as an "adventurous" couple when astrologers looked at the zodiac signs of the Perfect Match cast, so let's hope that even if they don't get back together in the future, they can still become friends.