In April 2021, Henry Cavill and Natalie Viscuso made their romance public. Read on to learn more about Superman's almost two-year ladylove. Henry Cavill and Natalie Viscuso have been together for nearly two years. In April 2021, the Superman actor and Viscuso made their relationship public.
It's been nearly a year and a half since Henry Cavill and Natalie Viscuso started dating, and they're still going strong. Though they have kept much of their relationship under wraps, the couple has occasionally given fans a glimpse into their lives together.
Viscuso's most recent homage to the Justice League star was published in November 2021. "I am so, so proud of you, Henry. You truly are the greatest man I have ever known," she wrote. "The Hollywood Reporter did an incredible job with this cover story—it is a great read. SO PROUD I'm crying. 🤣"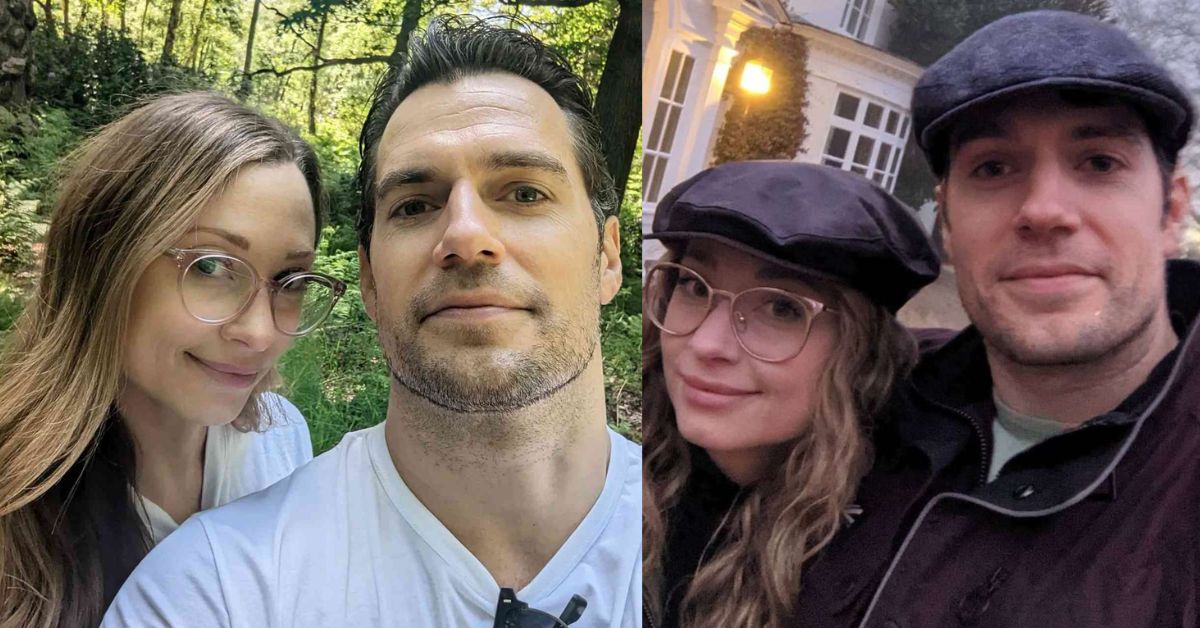 The two made their red carpet debut at the opening of Cavill's film Enola Holmes 2 in New York City on October 27, 2022. Later that year, in December 2022, they made public their plans to adapt Warhammer 40,000.
What's Viscuso's deal with Cavill, and how did she get there? She is not completely unknown. What we know about her is as follows.
In case you're interested, we have a few more articles that cover similar ground. Read on for more or click the provided links for further reading:
Natalie Viscuso Appeared on My Super Sweet 16
Viscuso may be recognizable to anyone who remembers the first season of the popular MTV series from more than 16 years ago. Her 16th birthday celebration was highlighted in Season 5 (2005).
"At 15 years old, Natalie is now living in a $5 million house and cruising around town in her dad's Bentleys and Ferraris. What more could she want? How about being the most popular girl at school?"
New Mexico-born Natalie Viscuso Spent Much of Her Adolescence in California
The episode description also mentions: "Natalie has just moved from dull Roswell, New Mexico to glamorous La Jolla, California to live with her wealthy dad and stepmom."
Natalie Viscuso's a High-ranking Executive in the Film Industry
According to her LinkedIn profile, Viscuso used to work at Legendary Entertainment as the vice president of television and digital studios. Cavill's films Man of Steel (2013) and Enola Holmes (2015) were produced in part by Legendary (2020).
Starring Zendaya, Jason Momoa, Timothée Chalamet, Josh Brolin, and others, Dune is set for release in October 2021, also from Legendary.
According to Deadline, Viscuso changed jobs in May of 2022. A media site reported that she has been "tapped to oversee television as Vice President of the TV at Roy Lee's Vertigo Entertainment."
Natalie Viscuso's Also a Dog Parent
Viscuso has a French Bulldog named Meat, and he is the subject of many of Viscuso's online posts.
View this post on Instagram
She Has a Similar Look to Her Mother
Viscuso's mother, Tammie Kay Baumann, passed away in August 2017 after a courageous fight against cancer.
View this post on Instagram
"Today I'm choosing to remember her in all of her incredible beauty, joy, and radiance that she was so loved for," she wrote, a year after her death. "The last photo here is only a couple of months before she died, and yet, she was still stunning, positive minded, and shini, ng with love. She never believed she was dying. She had such a hunger for life and a desperate need for us to be together mother and daughter…she just wouldn't accept death. She fought the most excruciating battle… I actually can't fathom anything worse. But she fought every step with her beautiful smile brightening up the darkest of rooms. She is the strongest woman I've ever known. Today, that's what I'm remembering. And of course, #f*ckcancer."
Visit Leedaily.com regularly to stay abreast of all the breaking news and breaking developments.