Jonathan Majors is an American actor who is well-known for his parts in hit TV shows like Lovecraft County and films like The Harder They Fall.
Fans have grown more interested in the actor's personal life, especially his romantic relationships, as his notoriety has grown. The identity of Jonathan Majors' wife, if any, are discussed in this article.
Who is Jonathan Majors Wife?
The Lovecraft Country singer's fans have conjectured whether or not he is dating someone special. He spoke about his time alone during the COVID-19 pandemic in a conversation with The New York Times in August 2020.
In part, he said: "It's just been me and my dogs. Lots of exercise, lots of reading." He continued, "I've always really valued isolation."
"But that rubs up against my deep need for intimacy. I've found myself talking to people on the phone longer. But also I've found myself just kind of sitting and really listening to the universe, to what this moment is."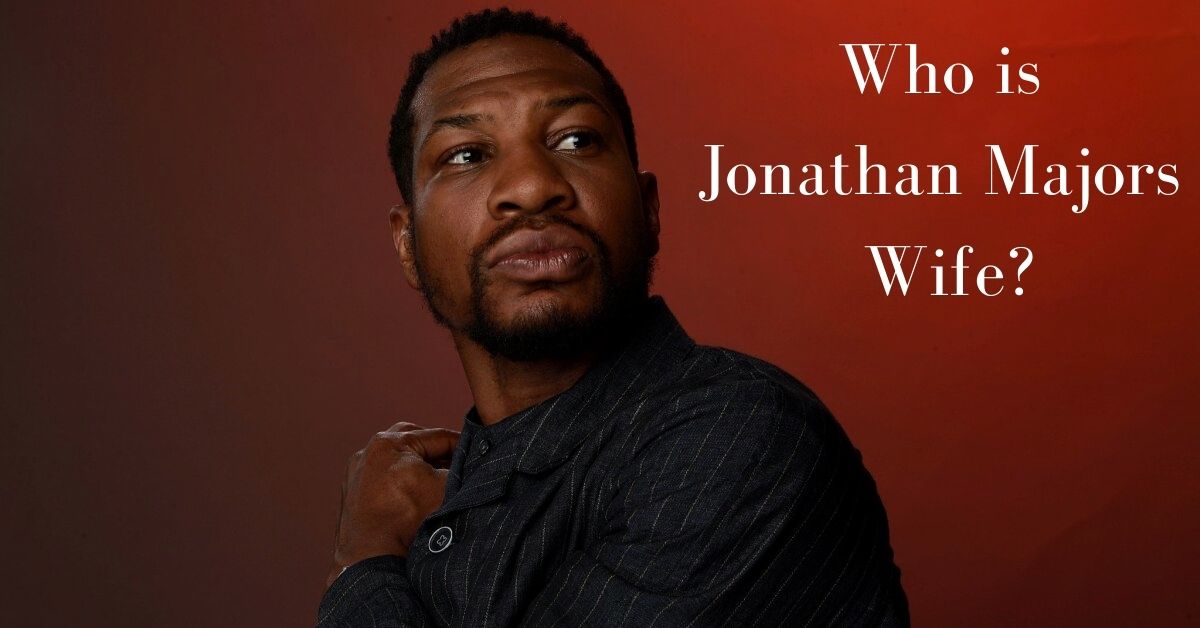 Majors made no indication of who might have been on the other line. He acknowledged his daughter and said that she and her mother reside in Atlanta, Georgia.
The star of HBO withheld information about his relationship with the mother of his daughter. In Ebony's 2023 edition, he later made a hint about being single while talking about his kid and the lessons he teaches her about self-worth.
He said, in part: "We teach worth and value in our household, and self-worth." He continued, "Another thing we teach is smiling."  "Your emotions belong to you. No man can make you do anything or feel anything. And like her father, she's not easily impressed.
Here you can check other famous celebrities' personal life, by clicking on the link below:
Does Jonathan Majors Have Children?
The only child Majors has is his daughter. The actor discussed his seven-year-old daughter and his hopes for her schooling in an interview with People in June 2020.
He said: "I have a seven-year-old who's mixed race. She has to understand that it's actually not 'black history'— it's American history. The way it's taught now, it's honestly the Jim Crow system of separate but equal.
"We'll give it one month, 12 pages in the history book… we'll talk about Harriet Tubman, Rosa Park, MLK, then we'll give you a little quiz about it. And that's it."
Majors explained to TODAY in a February 2023 interview how his daughter thinks about his career. He said: "All she understands is that I'm in a movie with Paul Rudd, with Ant-Man."
The film star continued: "I've never seen my daughter starstruck. She's like, 'Nice to see you, too' to Paul Rudd and I lost my mind. I was like 'What did you say?' Oh my god."
Jonathan Majors Personal Life: Arrested on Assualt Charges
A 30-year-old woman was involved in a domestic dispute with Majors on March 25, 2023, leading to his accusation and arrest on charges of assault, strangulation, and harassment.
The woman "sustained minor injuries to her head and neck and was removed to an area hospital in stable condition," according to New York City police. His spokeswoman refuted the claims after his release from jail, saying Majors "has done nothing wrong … We look forward to clearing his name and clearing this up."