You'll hear more about some authors than others being lauded and appreciated, and Jane Austen is among the most renowned in literature.
The unfinished manuscript by the author of Pride and Prejudice, Sense and Sensibility, and Emma inspired the British historical drama Sanditon, starring Theo James and others.
In 2020, Masterpiece on PBS sent viewers to the Regency-era coastal resort of the same name, while ITV in the United Kingdom did the same.
It's great to be asked back for future episodes, especially now that Rose Williams and others have joined Theo. Now that they've begun, we can discuss when we may expect to see Episode 2 of Season 3 of Sanditon.
You can read other articles on our site while you wait for Sanditon Season 3 new episode:
Sanditon Season 3 Episode 2 Release Date and Schedule
The debut of Episode 2 of Season 3 of Sanditon was already aired on March 26, 2023, at 9 p.m. EST. The debut of each new episode is set for the same time every Sunday.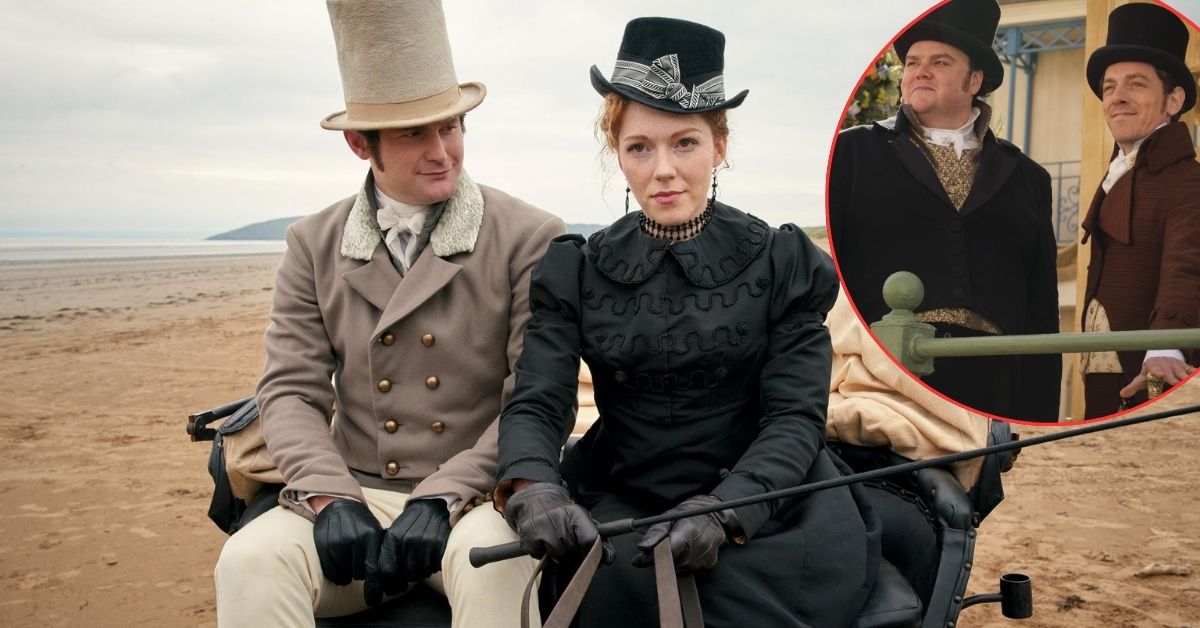 How Many Episodes Are in Sanditon Season 3?
There are six in total and you can check out the schedule below:
Episode 1: Sunday, March 19th, 2023
Episode 2: Sunday, March 26th
Episode 3: Sunday, April 2nd
Episode 4: Sunday, April 9th
Episode 5: Sunday, April 16th
Episode 6: Sunday, April 23rd
Where Can You Watch Season 3 of Sanditon?
Season 3 of Sanditon can be viewed online via PBS Passport. All six episodes formerly exclusively available weekly on Masterpiece on PBS are now available to watch in one sitting on PBS Passport. Thus, viewers can either spread out their time with the new season or binge it all at once. There has been no word on when it will premiere on ITV in the UK.
New season means cast get to share more #bts pictures.
Here are a few from #Eloise's IG page. ❣️#Sanditon pic.twitter.com/rGfSLCpFJo

— 📣 🌎 #SanditonSisterhood (@SanditonSister2) March 20, 2023
'This is So Complicated And Clever'
In a previous interview with Salon, head writer Justin Young modestly described why he and his team decided to adapt Jane Austen's unfinished work for the big screen.
"I would never presume to think we come close to emulating the genius of Jane Austen. We are just playing with some of her crayons, really. But just even trying to ape her style, even trying to ape her wit, and her plotting and her characterization – you go, 'Wow, this is so complicated and clever.'"
He elaborated, "The way she creates characters who don't know themselves, I think, is really interesting. It's a real lesson in how to write subtext, characterize characters, and take audiences on that journey where you misdirect, where your characters present as a certain thing."
While you're here, check out some of our other posts while you wait for the next episode of Sanditon Season 3!
What Is The Plot Of Season 3 Of Sanditon?
Charlotte, the true love interest of widower Alexander Colbourne, left for Willingdon, Suss*x, and became engaged to a local guy she didn't love at the end of Season 2 of Sanditon, leaving viewers on a cliffhanger.
In the final season, Charlotte will return to Sanditon with a new fiancé and possibly some unpleasant confrontations with Colbourne. As the lavish parties for Georgiana Lambe's 21st birthday, as is typical, are organized, the unresolved emotions and unanswered questions of Charlotte and Colbourne are also there.
There is a "startling new challenge" that Georgiana must take on, and help will come from unexpected quarters. Charlotte and Georgiana's bond will grow deeper as they support one another during tough times.
The newest season of Sanditon may be seen on PBS Passport right now. Must follow us on Twitter for further details on the Upcoming series.