It's no surprise that the artists associated with Netflix's "The Night Agent" have amassed a large fan base in recent days, given the show's riveting narrative. Fans of conspiracy thrillers will enjoy Shawn Ryan's action series. Louis Gabriel Basso III, also known as Gabriel Basso, is a standout as FBI Agent Peter Sutherland in the show.
The audience is able to get invested in the plot and root for the protagonist because of the actor's performance. Many people are now more interested in Gabriel's love life because of this. Fortunately, we are here to investigate and discuss the same!
Is Gabriel Basso Dating Anyone?
Gabriel, who is naturally reserved, has not revealed any specifics about his romantic life to the public. Having said that, the actor does have a daughter, whom he first mentioned on Instagram in August 2020. He announced on social media, "There's a new Basso on the planter." Yet, as of this writing, the actor has decided to keep his child's name private. He has also not disclosed any information about a second parent.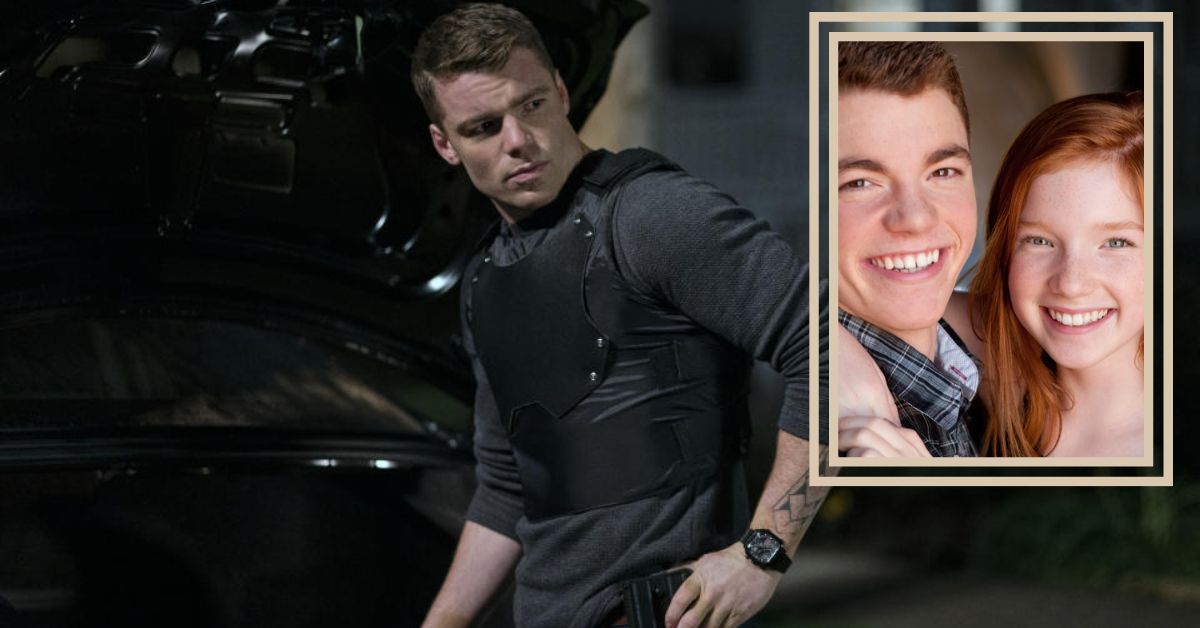 Gabriel's relationship with his daughter appears to be growing. In a social media post from February 2023, he couldn't help but reveal "A glimpse into the pit of insanity. If you live in the midst of chaos, your thinking becomes chaotic and disorganized. Indeed. That is my ultimate secret to remaining inhumanly tense and on edge. Always keep yourself guessing so that your enemies and rivals won't have any idea what your next move will be. Always wear your gi. And always possess wrist control when addressing a toddler." Despite the dramatic style of the caption, the sentiment makes people glad about Gabriel's role as a father.
Gabriel shared an Instagram image with a caption for his fans on February 4th. You can read the entire post by clicking the link provided below.
View this post on Instagram
Interesting Facts About Gabriel Basso's Age, Family and Background
Gabriel was born on December 11, 1994, in St. Louis, Missouri. Marcie and Louis J Basso Jr. educated their three children—Alexandra and Annalise, and their son. It seems that the family was devout members of the Grace Doctrine Church.
Gabriel's initial career goal was to become a professional football player. But he eventually found acting and became famous for it. The Netflix star claims he has not completely given up on his childhood dream of becoming a professional football player.
You can also read the articles below to find out what's going on in the personal life of other celebrities:
Gabriel shared an Instagram image for his fans on December 4, 2020, with the message, "Yeah yeah that was great Gabe! Now do it better and less fat or you're fired."
View this post on Instagram
Gabriel was involved in a wide range of initiatives in his early career. 'iCarly,' 'Ghost Town,' 'Alabama Moon,' and 'Eastwick' are some of his most well-known works. In 2010, the actor's breakthrough role as Adam Jamison on Showtime's 'The Big C' propelled him to prominence.
His filmography since then includes such titles as "The Kings of Summer," "The Hive," "Barely Lethal," and "Ithaca." In 2016, he starred in the critically acclaimed drama The Whole Truth. Keanu Reeves and Renee Zellweger, among other well-known actors and actresses, starred in the movie.
You can also read the articles below for the latest news about the dating life of other celebrities:
Given Gabriel's extensive body of work, it's hardly surprising that his contributions to Netflix production drew so much notice. But acting isn't the only creative outlet he enjoys; he's also a talented violinist who's studied the instrument for more than nine years.
Moreover, Gabriel is highly proficient on the guitar and likes to take musical breaks in between bursts of hard work. The television actor is also a stunning artist, as evidenced by his own Instagram account. In reality, well-known actor Keanu Reeves has one of his illustrated works, a fact that "The Night Agent" (airing in August 2022) just had to mention.
Follow us on our Twitter account to find out what's going on in the personal life of other celebrities.