After encouraging US officials to deny the group's request to trademark a three-stripe design 48 hours earlier, Adidas has now changed its mind about the Black Lives Matter movement's emblem.
Adidas asserted in a document submitted to the U.S. Patent and Trademark Office that its "widely recognized public association with Adidas" and the so-called Three-Stripe Mark, which the company has been using since 1952, "enjoys wide public approval."
It requested that the Patent Office deny the activist group Black Lives Matter (BLM) Global Network Foundation's request to register a trademark for the three parallel yellow stripes that appear on a variety of products, including bags, apparel, mugs, and other items.
BLM's application to trademark its use on goods that both groups sell was opposed by Adidas, which claimed that the design was "likely to cause confusion" because it was so similar to its branding.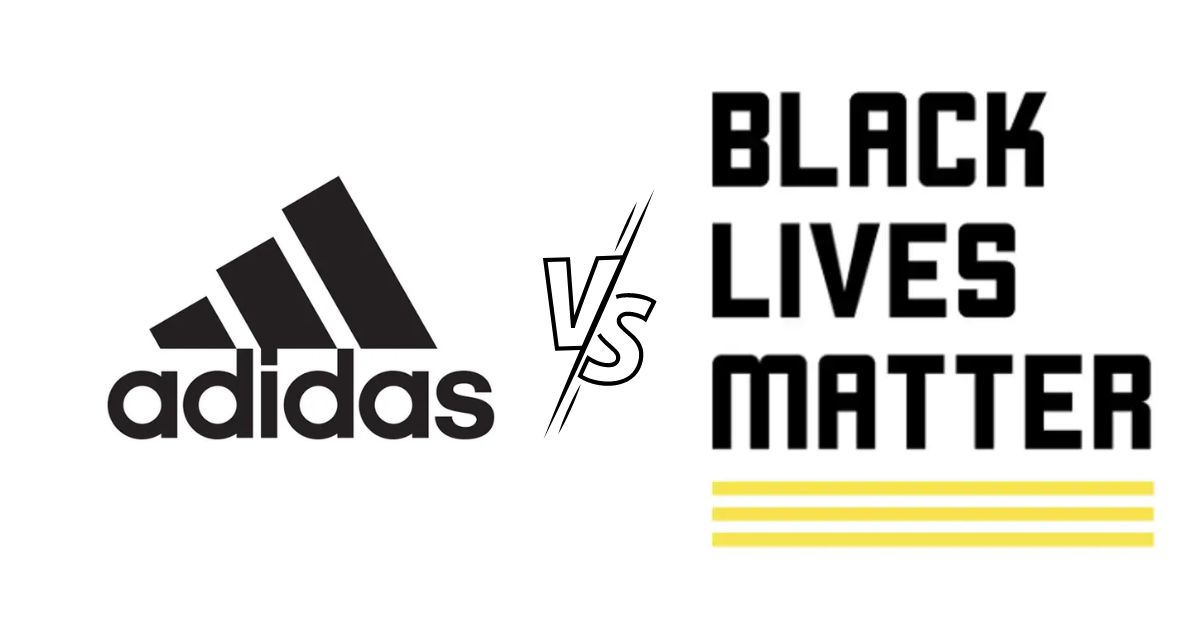 The usage of the design by BLM, it was said, would give consumers the impression that there is a connection between the business and the group's products.
The German sportswear juggernaut will, however, shortly be dropping its resistance to the Black Lives Matter movement's trademark registration, an Adidas representative said in an email to Fortune on Wednesday.
Adidas changed its mind because of worries that the public may interpret its resistance to BLM's trademark application as disapproval of the organization's principles, according to a source close to the firm who spoke with news agency Reuters.
When Fortune reached out to the Black Lives Matter organization, no one responded right away with a statement.
Founder of Gerben IP Josh Gerben shares a tweet:
Adidas has taken court action to block a trademark filed by Black Lives Matter for its "Three-Stripe" logo.

Per the court filings made on March 27th, Adidas claims the Black Lives Matter stripes are too similar to its own.

A thread 🧵#adidas #BlackLivesMatter #BLM pic.twitter.com/S4b5YFXRdh

— Josh Gerben (@JoshGerben) March 28, 2023
BLM Seeks Federal Trademark for Three-Stripe Pattern
In November 2020, BLM submitted its initial application for a federal trademark for its yellow three-stripe pattern.
A major component of the decentralized Black Lives Matter movement, which was started in 2013 in opposition to police violence against Black people, is the Black Lives Matter World Network Foundation.
Adidas has a history of guarding its recognizable three-stripe emblem. According to court documents submitted when it sued New York fashion brand Thom Browne for a comparable design, the company has brought more than 90 lawsuits since 2008 and resolved more than 200 issues over the design.
Take a look at some of the most recent news that we have:
After a 15-year court struggle, a jury decided in January that Adidas could not prevent the designer from using a four-stripe design on its clothes. Adidas claimed that the end of its partnership with musician Ye, formerly known as Kanye West, will cause $1.3 billion in damage to its income this year.
Adidas is now having problems elsewhere. Additionally, the business recently severed ties with pop icon Beyoncé, who collaborated with Adidas in 2019 to promote her Ivy Park clothing line.