Ed Sheeran, a perpetual enigma in both voice and appearance on Game of Thrones, continues to perplex spectators with his seductive voice, ginger hair, and an astonishing number of tattoos.
But even with lyrics like "grab on my waist and put that body on me" and "your love was handmade for somebody like me," which make prom chaperones blush with the fury of a thousand Sheeran strands, Sheeran still needed more credibility.
Every fantastic song needs Jay Z, not a Nicki verse, as "Monster" demonstrates; unfortunately, J-Hova wasn't interested.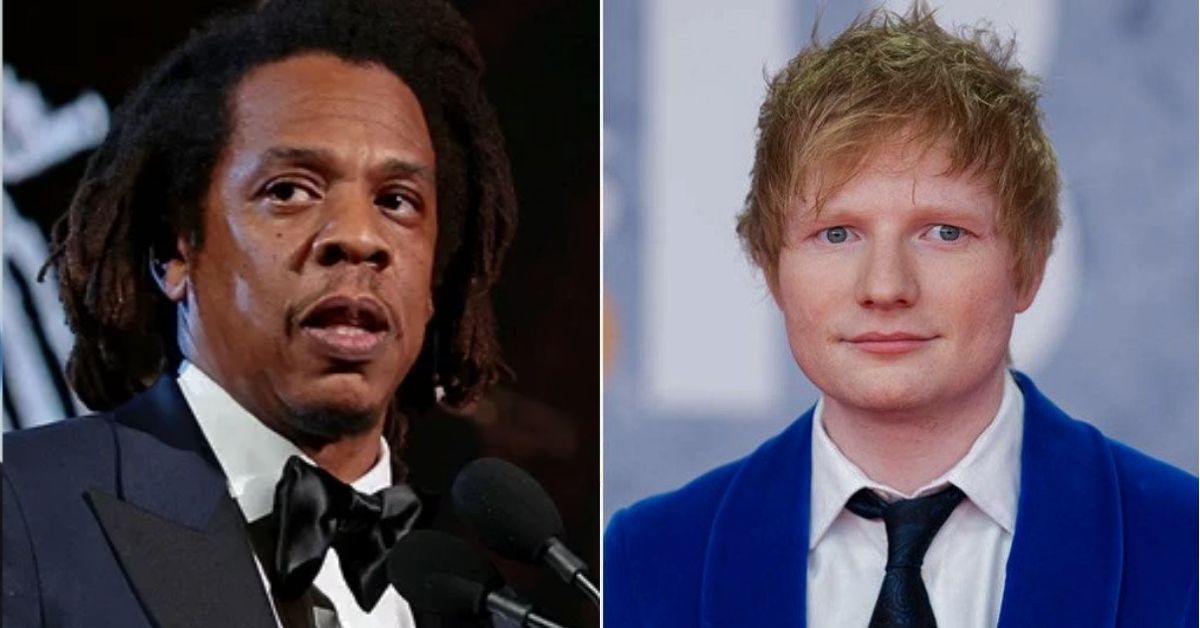 "We were in touch," Sheeran told Rolling Stone. "I sent him the song, and he said, 'I don't think the song needs a rap verse.' He was probably right. He's got a very, very good ear. He usually gets things right. It was a very natural, respectful pass."
Pop Crave shares a tweet: 
Ed Sheeran tells @RollingStone that he wanted Jay-Z to be on "Shape Of You":

"I sent him the song, and he said, 'I don't think the song needs a rap verse.'" pic.twitter.com/Yc78TOaR3u

— Pop Crave (@PopCrave) March 28, 2023
We like to think Jay's lack of interest has something to do with Sheeran being a self-described "nerd" who, per the profile in Rolling Stone's, watches "North By Northwest in [Peter] Jackson's home screening room, with fellow New Zealand resident James Cameron and family also in attendance" because, well, we're mad at him too.
Sheeran begins his description of his passion for the most well-liked items on the globe Earth with, "I love Lord Of The Rings.  "I love Pokémon. I love fucking Lego and Warhammer, and yeah, I'm not meant to be considered cool."
None of this detracted from the song's success, which is currently ranked number 10 on Billboard's list of the Greatest Hot 100 Singles, which is dominated by wedding songs, including The Weeknd's "Blinding Lights" and "Smooth" by Santana and Rob Thomas.
A look at some of the most memorable singers' collaborations: 
Chubby Checker's "The Twist" probably would have charted higher if the Fat Boys version had received the "Shape Of You" push. Obtaining a fresh remix might still be possible. "Chubby Checker and Ed Sheeran love the shape of you are gonna do the twist." It writes itself.
Sheeran will also release a new album called "-" (pronounced "Subtract"). On May 5, that record will be delivered by Asylum/Atlantic. While Ed Sheeran: The Sum of It All, a Disney+ documentary, is scheduled to debut on May 3.