The last extended special of The Owl House includes a short, delectably melancholy teaser that has been posted by Disney Channel. In a few weeks, I'll say goodbye to Luz Noceda and the Boiling Isles, but I'm not prepared for it, and I haven't even started to think about how this show has affected me and the world of queer animation.
The eighth episode of The Owl House, Watching and Dreaming, which will premiere on April 8, is roughly an hour long and will be dedicated to concluding the remaining storylines.
Cartoon Base shares a tweet:
'THE OWL HOUSE' Series Finale 'Watching and Dreaming' reportedly premieres on Disney Channel on April 8. pic.twitter.com/wNLzvUq2La

— Cartoon Base (@TheCartoonBase) March 8, 2023
Because of how different Owl House fans are from other fandoms, it was evident that they began carefully examining every frame of the small film to determine what the special will be about, who it will center on, and whether it will have enough space to do Dana Terrace's universe justice.
I have faith that it will, and this melancholy new trailer contains enough dreamlike images to hint at a satisfyingly bittersweet ending. Let's get started, but I also have a ton of questions.
Can Luz Save Herself and Her Surrogate Family?
A polaroid of Eda, King, and Luz in front of The Owl House serves as the opening frame. In this universe, we know that things may be taken from people's minds in order to relive their memories or, under the right circumstances, even rewrite them.
Given that we also catch a glimpse of Luz strolling through a regal corridor reminiscent of Belos' own consciousness in Hollow Mind, it is likely that she is in a dream world.
The fact that she is even dressed in Belos' own attire supports fan theories about the guilt she feels regarding how she sees herself as a witch and whether she will succumb to her worst impulses. I did say I had a lot of questions, as you can see.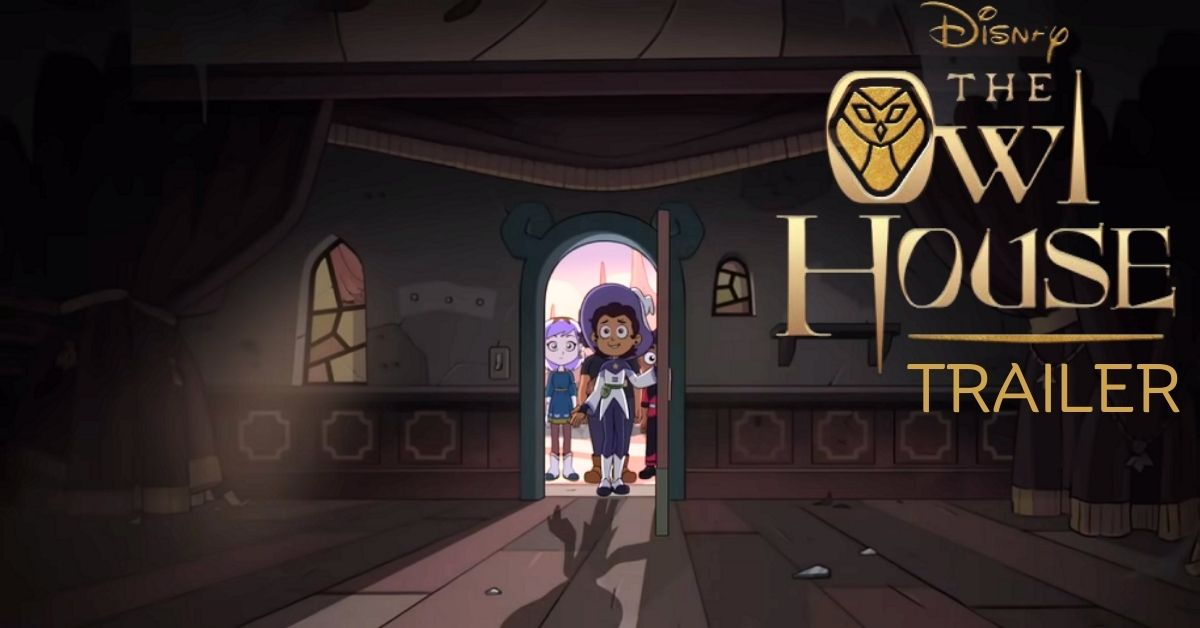 King and Eda appear to be in this surreal setting with Luz, and The Collector, who is torturing our heroes in a maze of his own creation, is hovering over them in a confined bubble. We could witness them being split up or eliminated one by one as they make fruitless attempts to escape.
The only person who could save Luz from her situation would be herself. It might explain why Eda and King appear altered and emotional in a later shot; perhaps they are grieving the potential loss of their surrogate family member.
Who is the Real Villain Here?
The Collector has always seemed to me to be misinterpreted. The little child is endowed with incredible power and has the capacity to create entire universes on his own, but he has spent all his time being trapped and deceived by individuals hoping to abuse his might.
Soon Luz and the others show up to take it all away. He is behaving impulsively and defending a life he doesn't want to give up by doing what he feels is right. He is lonely and immature on the inside, and he doesn't want other people to mess with his idea of a perfect reality.
More than I anticipated, Emperor Belos makes an appearance in this trailer as well, taking control of Raine Whispers and narrating the early scenes.
Fans have eagerly anticipated Belos and Hunter's confrontation and their exploration of the tragic past of Caleb and the Grimwalkers. It is likely that the fascist slime monster will desperately try to hang onto a chance at the victory that is rapidly dwindling.
Who is Hunter, and What is He Wearing in the Dream?
Those who are influenced by The Collector are portrayed as macabre wooden puppets that the star child can call and manipulate at will. Now that Lilith Clawthorne has become one of these victims, the one haven our heroes had on this blazing planet has been reduced to ashes.
In her conceivable dream, Luz's pals also emerge hanging from strings before being sucked back up into the sky. They don't look to be puppets, though—is that a word?—and their attire alludes to particular moments in their personal lives.
Hunter is dressed in his Golden Guard armor, while Gus and Willow are both wearing their Grom outfits. Amity is sporting her post-dye look.
Some fans think we might be in a nightmare scenario where characters are made to relive past trauma or the worst scenarios yet materialize because Luz is also dressed up to resemble Belos.
It's an awfully somber touch to have them all hauled out of the shot while a stone monument to the late Flapjack still stands in the distance.
Must check some of our recent posts here:
A Preview of The Owl House's Bittersweet Ending
The dream sequence in this teaser, which will help tie up several character storylines while also giving Emperor Belos and The Collector a stage to display their nefarious prowess, is definitely The Owl House's attempt to keep things mysterious.
Our hearts will break at one point, but there will be time to mend them as a happier resolution glimmer in the distance. Brief shots of King and Eda transformed with tears streaming down their cheeks, Eda bursting from familiar landmarks, and Amity placing a light glyph in Luz's palm before she is aggressively pulled away are all indicators of this.
Before we may witness the homosexual witches' actual happiness, we must first subject ourselves to a not-so-healthy amount of emotional suffering. While there will definitely be surprises along the way, this special marks the final time we will see these characters in animated form.
As such, it will take more than a few humorous moments for us to bid them farewell and cherish all the memories we have had with them. A Lumity kiss, a longer Willow and Hunter confession, and possibly a wedding for Eda and Raine are all on the horizon.
Although that latter possibility is unlikely, a girl can dream. I can assure you that there is light at the end of the tunnel despite the fact that everyone is viewing this trailer with fearful expectations about what it will subject everyone to. Having said that, if everyone perishes, don't pursue me.