Re: Zero – Beginning Life In Another World, an anime, will have a third season, according to a statement made by Kadokawa at the AnimeJapan 2023 convention. The well-known anime series will return with a new season after two years have passed since the conclusion of the second season, however, a precise release date has not yet been set.
Anime Trending shares a tweet about Re:Zero Season 3 Announcement:
RE:ZERO SEASON 3 ANNOUNCED AT ANIMEJAPAN 2023!

— Anime Trending (@AniTrendz) March 25, 2023
Fans can now get a preview of the upcoming season with the help of a brand-new teaser and image. However, there are still some unconfirmed elements, such as the cast, and staff. The third season was announced almost two years after the second season ended in March 2021.
Based on Tappei Nagatsuki's ongoing light novel work that has been available on the Shosetsuka ni Naro website since April 2012, Re: Zero: Beginning Life in Another Planet is a TV anime. In April 2016, the first season debuted, and Crunchyroll streamed the show as it aired in Japan.
The anime's second season debuted in July 2020 after a little delay brought on by COVID-19. It was split into two parts, the second aired in January 2021. Crunchyroll streamed the second season for viewers outside of Japan while airing.
Also, two more anime (OVA) volumes Re: Zero – Beginning Life In Another Planet – Memory Snow and The Frozen World that the Re inspired: Zero anime debuted three years ago. Both series were also shown on Crunchyroll as they were in Japan.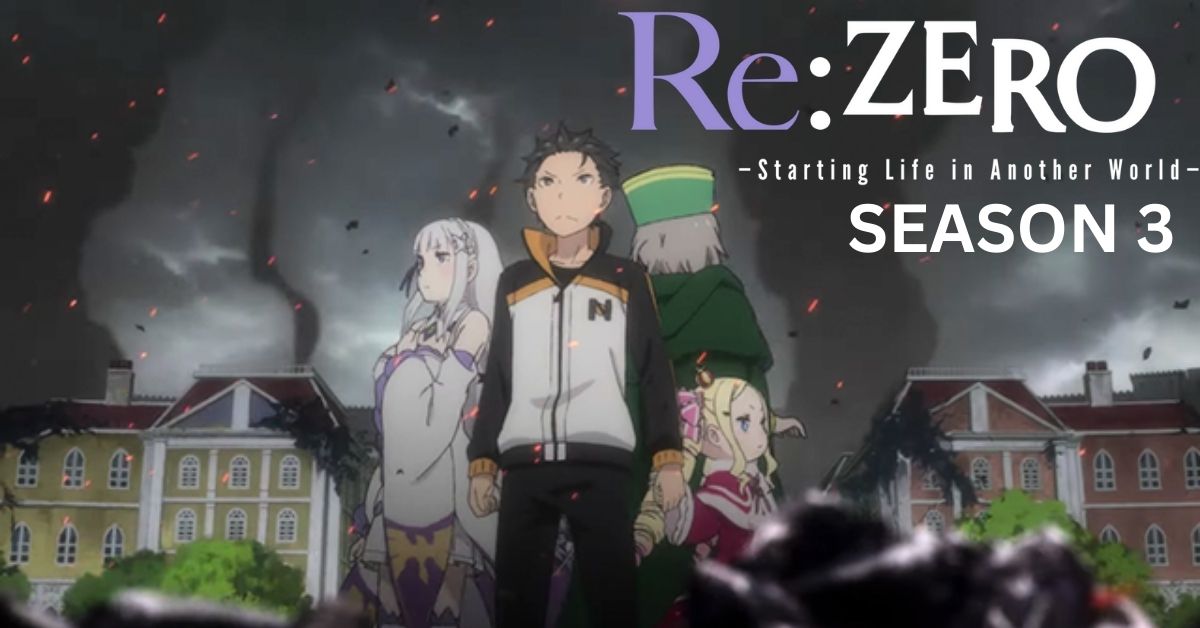 Although it hasn't been officially announced, viewers may probably anticipate seeing the same cast members in their roles in the third season. Rei Takanashi played Subaru Natsuki, and Yusuke Kobayashi played Emilia.
The anime's direction and score were under the law of Masaharu Watanabe and Masahiro Yokotani, respectively. Chinatsu Akasaki played Felt, Inori Minase played Rem, Kana Ueda played Anastasia Hoshin, and Keiji Fujiwara played AI.
You may also check our trending articles here:
There is still a chance that the production house will change part of the actors and employees. Witch's Re: Surrection, a mobile game adaption of the Re: Zero anime series, has also been revealed by Kadokawa at this point. Nevertheless, no further information regarding the gameplay or the release date has been made public.