Do we adore gritty, realistic criminal dramas? Obviously. What about some hilariously realistic comedies that treat mothers as the complex individuals they are? Sure thing. But the majority of us are also complete saps when it comes to a good-natured Hallmark movie or shows.
We were inspired to visit Bell, Book, and Candle after watching Good Witch try some of Cassie Nightingale's herbal tea. You can always go home, as Chesapeake Shores taught us. When Calls the Heart provided the 1900s prairie romance we never knew we wanted. And the latest uplifting show to join the ranks has been renewed for a second season. The second season of 'The Way Home' has already been approved.
'The Way Home', which premiered in January 2023, not only marked Andie MacDowell's "return" to Hallmark but also presented a moving story of women and family that spanned multiple generations. 'The Way Home' is everything that is now lacking on television, as it follows three generations of Landry women as they try to rebuild their lives.
It's like a cross between Jane the Virgin, Gilmore Girls, Parenthood, and Brothers and Sisters. There is a character and a plot that anyone in the family can relate to. The story isn't soapy but genuine and sincere, demonstrating how one woman's errors or problems may affect subsequent generations. That is the epitome of "good TV." And now Season 2 has been ordered.
While you're here, check out some of our other posts while you wait for the next season of 'The Way Home'!
"The press and our audience have enthusiastically embraced The Way Home from the first episode, deciding to renew the series an easy one," said Lisa Hamilton Daly, Executive Vice President of Programming for Hallmark Media, told Deadline. "We're thrilled to be able to continue the journey of the Landry family and can't wait for fans to see what's next."
But what can fans anticipate from Season 2 of 'The Way Home'? Let's have a look.
When Will Season 2 Of The Way Home Air?
There has been no word from Hallmark on when we may expect to see the second season of The Way Home. However, if previous Hallmark productions are any indication, they typically debut one year apart. This suggests that the second season of The Way Home will premiere on Hallmark in January of 2024.
View this post on Instagram
What Is The Way Home About?
According to the show's official synopsis, it "tells the story of three generations of women — Kat Landry (Chyler Leigh), her teen Alice (Sadie Laflamme-Snow), and Kat's mother Del (MacDowell) — who are all strong, willful, and independent. More than 20 years prior, life-changing events prompted Kat to move away from her small Canadian farm town, and she remains estranged from Del today."
But we all know how these stories go, right? "At a crossroads in her life, Kat moves back with Alice to her family's farm, though the reunion isn't what Kat envisioned," the show description continues. "When Alice and Kat unwittingly discover the ability to travel between past and present, mother and daughter are determined to unearth the truth about the earlier tragedies as they try to change the course of events."
"Kat's childhood friend Elliot (Evan Williams) is there for them in both eras as they navigate their journeys across time, helping the three women find their way back to each other."
Who Will Be Back for the Way Home Season 2?
It's impossible to picture a show's second season without its three main stars. Del Landry, Kat Landry, and Alice Dhawan, played by MacDowell, Leigh, and Laflamme-Snow, will all return. We also hope to see Alex Hook again because she was fantastic as Young Kat.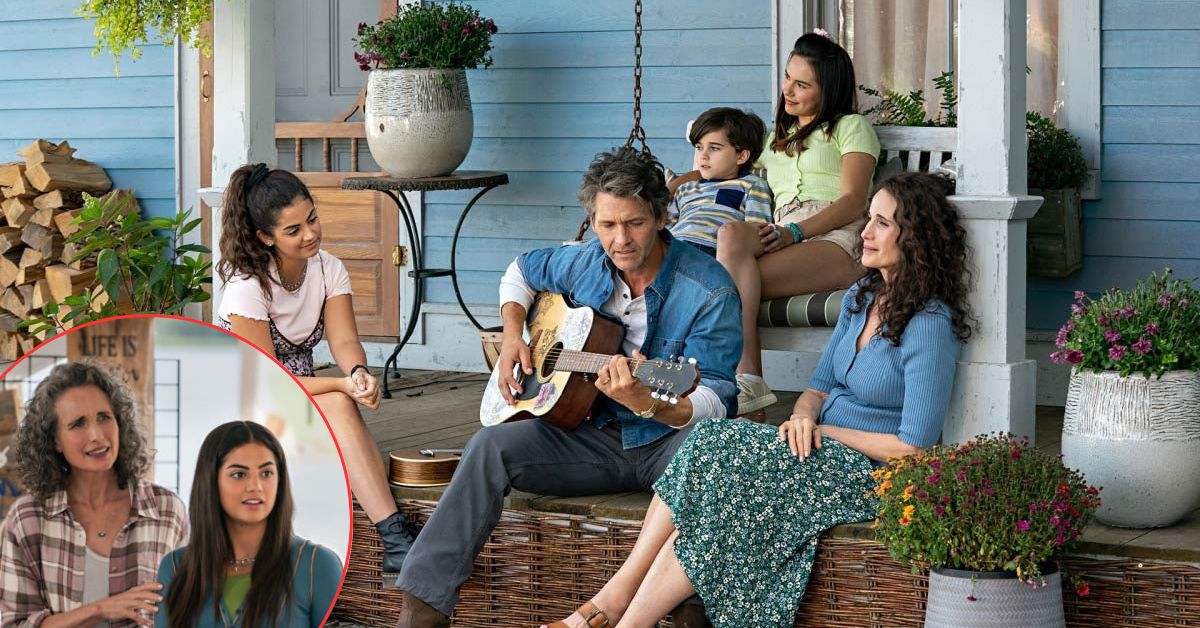 What Will Be the Focus of Season 2?
It's far too early to tell! Many unanswered mysteries remain concerning Kat and Del's past, and the Landry women still need to recover. We can only hope that the second season brings Kat the peace she so desperately needs and allows Alice and Del the chance to finally build the grandmother-granddaughter bond that has been sorely lacking for far too long.
While you're waiting for the next season of "The Road Home," check out some of our other articles!
How Can You Watch the Way Home?
The series is available for watching on Hallmark Movies Now and Hallmark TV. While Hallmark TV is free to view with a TV provider login (such as Dish, DirectTV, or Philo), Hallmark Movies Now requires a paid subscription. Amazon Prime Video and Vudu both offer the series for rent or purchase.
Would you like to see 'The Way Home' return for a second season? What did you think of the show? Tell us what you think in the comments section!