Scott Pilgrim will be back, this time in computer-generated living color. Netflix has bought an anime series about the popular slacker musician from the classic graphic novels, which were turned into a movie starring Michael Cera in 2010 and titled Scott Pilgrim vs. the World.
Cera will actually provide the voice of Scott in the new series, a member of a garage band who develops feelings for Ramona but first has to get the better of her seven prior suitors. As Ramona, Mary Elizabeth Winstead will return.
Satya Bhabha will play Matthew Patel in the Netflix series, along with Kieran Culkin, Chris Evans, Anna Kendrick, Brie Larson, Alison Pill, Julie Powers, Brandon Routh, Jason Schwartzman, Young Neil, Mark Webber, Stephen Still, Mae Whitman, and Ellen Wong.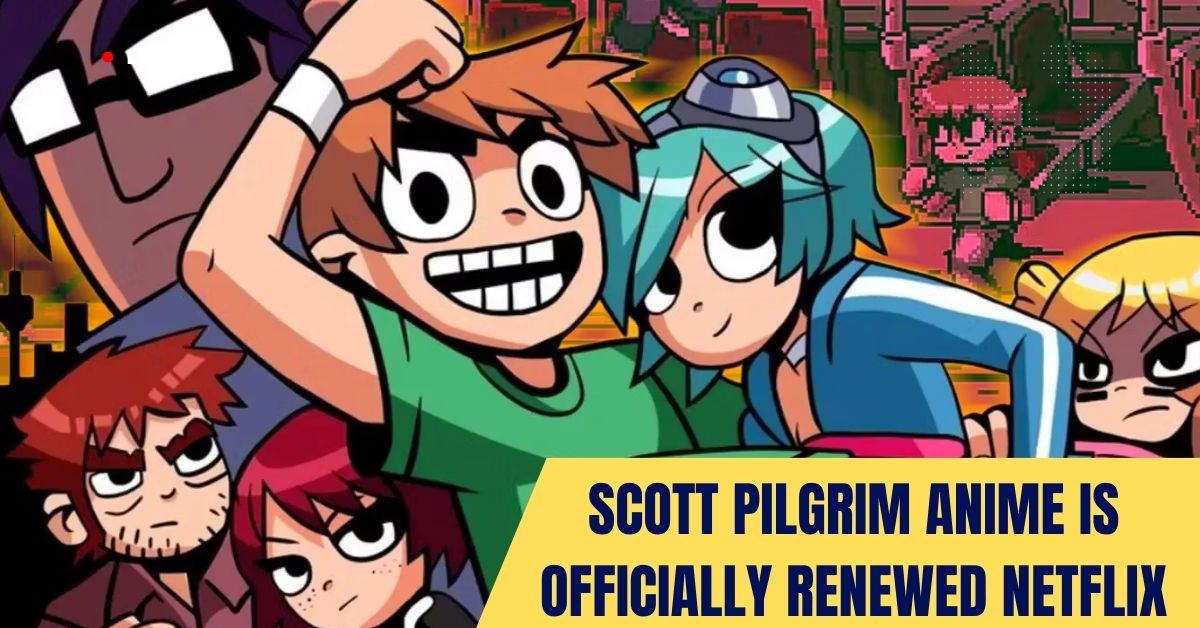 The creators of the graphic novels that were released between 2004 and 2010—Bryan Lee O'Malley and BenDavid Grabinski—will serve as executive producers, writers, and showrunners. The 2010 movie's director, co-writer, and producer, Edgar Wright, will act as executive producer on the new endeavor, and executive producer Eunyoung Choi and director Abel Gongora from Science SARU will head up the animation studio.
You Won't Be Able to Stop Watching These Addictive Seasons:
"We're getting the band back together!", O'Malley and Grabinski said in a statement they made together.  "A stellar cast, perfectly assembled by Edgar Wright. And, with Science SARU leading the phenomenal animation, we couldn't ask for a better team for this adventure. We can't wait for fans and newcomers alike to see what we and our partners at Science SARU have been cooking up. It's going to be a wild ride."
"One of the proudest and most enjoyable achievements of my career was assembling and working with the dynamite cast of Scott Pilgrim," Wright said. "Since the film's release in 2010 we've done Q&A's, remembrances and charity read throughs, but there was never the occasion to reunite the whole gang on an actual project until now. Original creator Bryan Lee O'Malley, along with writer BenDavid Grabinski, have conjured up an anime series of Scott Pilgrim that doesn't just expand the universe, but also…well, just watch it. I'm more than happy to announce that I have helped coax the entire original cast back to voice their characters on this epic new adventure. You are in for a treat."
"It's official … we've been obsessed with Scott Pilgrim! " said Choi. "This series has been a wild ride, full of fresh and thrilling experiences for everyone at Science SARU. Working with such amazing artists and animators under the visionary leadership of director Abel Gongora has been an absolute dream come true. Our team is over the moon about bringing the Scott Pilgrim world to life. We can hardly contain our excitement … this is going to be epic! "
Science SARU is a Japanese animation studio best known for Devilman Crybaby (2018) and Keep Your Hands Off Eizouken! (2020). It also made The Heike Story in 2022 and Inu-Oh, which was up for an Annie Award.
The original cast of Scott Pilgrim Vs The World returns to voice an all new Scott Pilgrim anime series coming soon to Netflix:
The original cast of Scott Pilgrim Vs The World returns to voice an all new Scott Pilgrim anime series coming soon to Netflix https://t.co/tNxaogLqGXhttps://t.co/zUzd9MuJTk pic.twitter.com/xANCw2bjQ6

— Wario64 (@Wario64) March 30, 2023
The film's executive producers are Marc Platt (Marc Platt Productions), Jared LeBoff (Marc Platt Productions), Adam Siegel (Marc Platt Productions), Michael Bacall, Edgar Wright (Complete Fiction), Nira Park (Complete Fiction), and Eunyoung Choi (Science SARU). Studio is a part of Universal Studio Group and is called UCP.