After much anticipation, we now have official word that Kengan Ashura will make a triumphant return in 2023 with an all-new second season. Here is everything we currently know about Netflix's Kengan Ashura Season 2.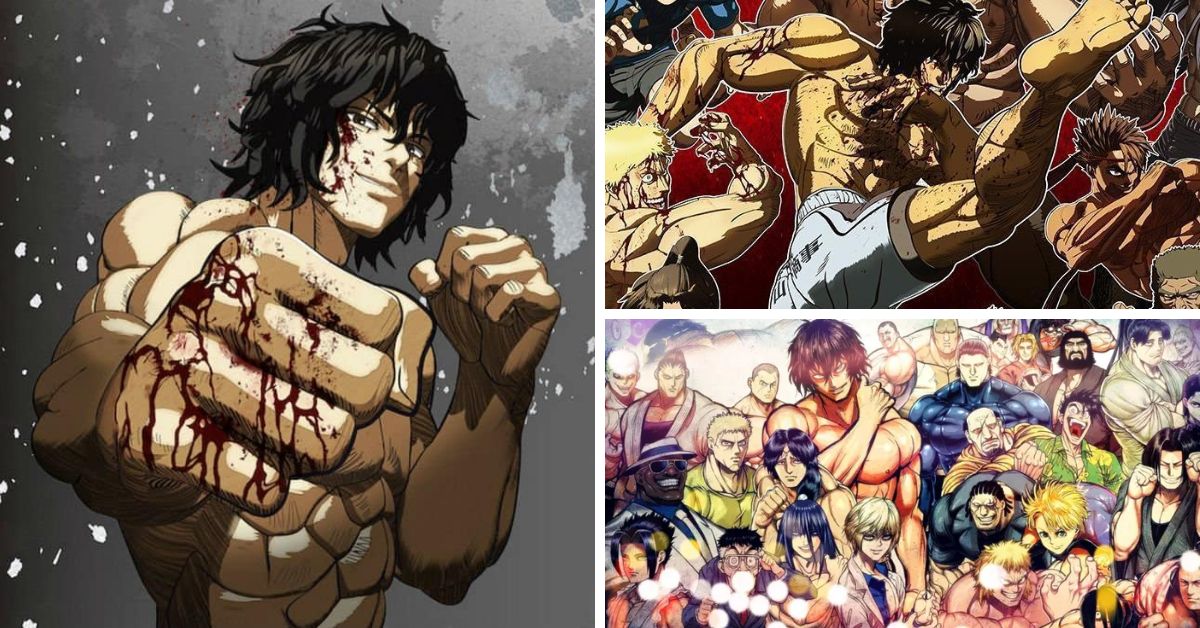 These Anime Are a Must-Watch for Any Fan:
Why The Kegan Ashura Anime Is So Loved By Fans?
Kengan Ashura Anime has become a fan favourite because of its unique plot, fast-paced action, and memorable characters. The show is about a company that hires strong gladiators to fight in underground matches where the winner gets everything.
A lot of different fighting styles and weapons are used in the fights, which keeps the audience on the edge of their seats. Also, the characters are well-rounded and interesting because they each have their own history and reasons for doing what they do.
Fans also love the show's beautiful animation and fight choreography, which take it to a level of visual excellence that you don't often see in anime. With all of these things, it's easy to see why Kengan Ashura has become a fan favourite and one of the best action anime shows of the past few years.
| | |
| --- | --- |
| Anime Name | Kengan Ashura |
| Ratings | 8/10 According to IMDB |
| Total Seasons Released | 1 |
| Streaming Platform | Netflix |
| Kengan Ashura Season 2 Release Date | September 2023 |
Kengan Ashura Season 2 Release Date
Kengan Ashura will return for Season 2 sometime in 2023, according to some fresh key visuals posted on Netflix's official Twitter account for its anime series.
The new season of Kengan Ashura will premiere at some point in September 2023.
Kengan Ashura Season 2 is headed to Netflix this September
Kengan Ashura Season 2 is headed to Netflix this September, and we've got the main art right here! Are YOU ready to resume this daring fist fight to the death?!#KENGANASHURA pic.twitter.com/BiCVvX5vjK

— Netflix Anime (@NetflixAnime) March 22, 2023
What Will Happen In Kengan Ashura Season 2?
Kengan Ashura is an original anime series on Netflix about martial arts. It is based on the manga series with the same name by Yubako Sandrovich. The show is animated by Larx Entertainment, and Netflix sends it to people all over the world.
Gladiator fights have been going on in Japan since the Edo period. In the arenas, powerful, wealthy, and greedy businessmen hire gladiators to fight in a fight where the winner gets everything.
Tokita Ohma bursts onto the scene and joins the arenas, where he easily kills his opponents. Many fighters in the arenas are eager to take on Tokita Ohma because of his skill and ability to destroy opponents. Tokita Ohma fights in the Kengan Annihilation Tournament on behalf of the Yamashita Trading Co. Tokita Ohma can't wait to fight even more gladiators and show how strong he is.
Season 1 ended with Ohma's fight in the second round, where he beat Raina and moved on to the third round/quarterfinal. Considering that there are two more rounds after the quarter-finals: the semi-finals and the final. Because of this, there is still a lot of the story to tell.