The science fiction romantic comedy-drama movie Asteroid City is slated for release in the United States. It is based on a script by Anderson and Roman Coppola, it is directed and co-produced by Wes Anderson.
A Junior Stargazer gathering that takes place annually in 1955 is followed by the film's transforming events. "Larger than most other Anderson films that are ensemble in nature," is how one critic characterized its ensemble cast. Here's everything we know about the film so far.
Asteroid City Release Date: When Will the Movie Be Released in Theatres?
The 76th Cannes Film Festival will host the world premiere of Asteroid City in May 2023. On June 16, 2023, it will have a restricted release in the US before going on a global release on June 23, 2023.
@ReelMovieJunkie shares a tweet about Asteroid City Release Date:
The official poster for Wes Anderson's Asteroid City from @FocusFeatures has been released.

The trailer will drop tomorrow with a release date of June 16. pic.twitter.com/HSubFM6Z3Q

— ReelMovieJunkie 🎥 (@ReelMovieJunkie) March 28, 2023
Asteroid City Cast: Who Will Be in the Movie?
Some of today's top actors have formed a team with Wes Anderson, and they frequently feature in his films. That holds for Asteroid City as well, which will have several famous personalities working with the director for the first time in addition to Anderson veterans.
Jason Schwartzman
Scarlett Johansson as Midge Campbell
Tom Hanks
Jeffrey Wright as General Gibson
Tilda Swinton
Bryan Cranston
Edward Norton
Maya Hawke
Steve Carell
Matt Dillon
Hong Chau
Willem Dafoe
Margot Robbie
Tony Revolori
Adrien Brody
Liev Schreiber as Ed
Hope Davis
Stephen Park
Rupert Friend
Jake Ryan as Woodrow Steenbeck
Aristou Meehan
Rita Wilson
Jarvis Cocker
Bob Balaban
Jeff Goldblum
Sophia Lillis
Fisher Stevens
Ethan Josh Lee
Grace Edwards
Asteroid City Plot: What Will the Film Be About?
The story and script for Asteroid City were created by Wes Anderson and Roman Coppola. The official synopsis is as follows:
"Asteroid City is a poetic meditation on the meaning of life. It tells the story of a fictional American desert town circa 1955 and its Junior Stargazer convention, which brings together students and parents from across the country for scholarly competition, rest/recreation, comedy, drama, romance and more."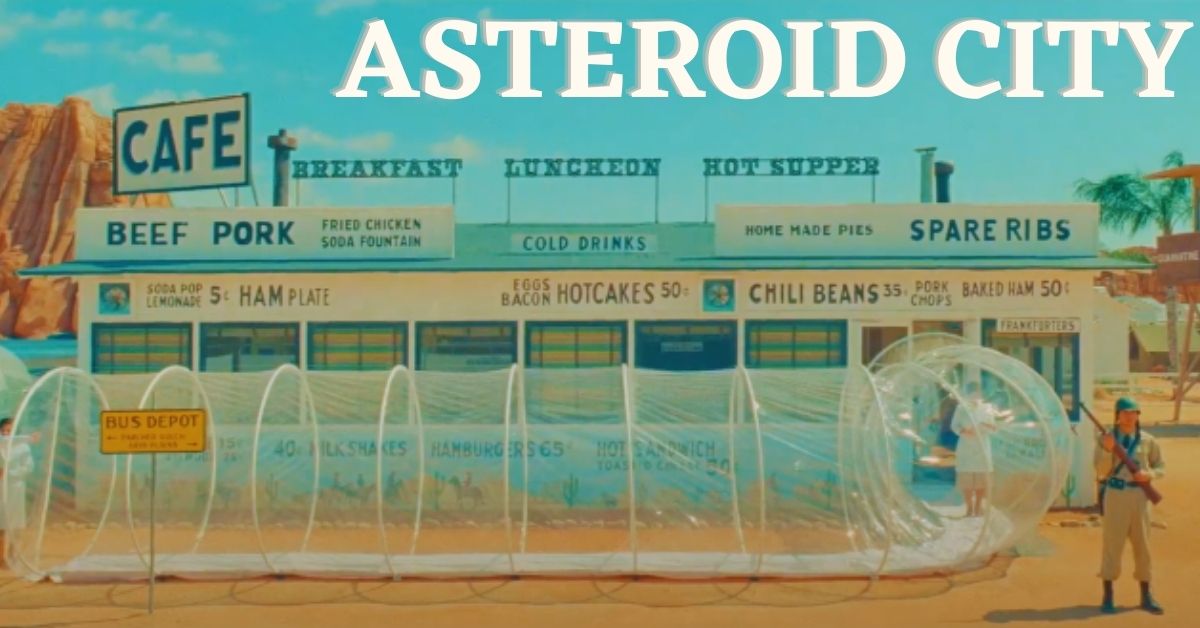 The link below will take you to a page where you can find out when some of the upcoming movies' will be in theaters:
Is There a Trailer for Asteroid City?
Asteroid City's official trailer has arrived. Wes Anderson transports viewers to a desert village in the 1950s, giving the filmmaker a lot of room to experiment with his distinctive style. Watch the trailer down below to get a taste of what to anticipate from Asteroid City and the all-star cast: