JoJo Siwa is a well-known American singer, dancer, and social media star who has gained a lot of fans because of how colorful and happy she is. On social media, there have been rumors going around that JoJo Siwa is pretending to be pregnant.
This has made her fans wonder and confused. In this introduction, we'll look at where these rumors came from, how they've affected JoJo Siwa and her fans, and why it's important to check facts before spreading them online.
Jojo Siwa Pretending to Be Pregnant
Social media users are perplexed by JoJo's pretense of pregnancy on her Snapchat Stories. The YouTuber shared a collage of her bare stomach on Instagram last week. The photograph of her was captioned, "Team boy or Team female," and showed her lying on her back with one hand put below her stomach.
After sharing a selfie of her bulging tummy next to a stack of baby items and diapers, JoJo now seems to be continuing the pregnancy joke in new Snapchat posts. She captioned one of the pictures where she displayed just acquired baby items next to her, "Baby clothes haul." JoJo is not pregnant, as previously stated, but her most recent selfies have undoubtedly raised some questions online.
Lili shared a post on Twitter: "why every time I open Snapchat jojo siwa is pretending she's pregnant"
why everytime i open snapchat jojo siwa is pretending she's pregnant pic.twitter.com/8NF24L7RqT

— lili (@stereoliv) March 26, 2023
Check out more celebrities' pregnancy details we have covered on-site:
The Pregnancy Speculation Began With Photographs of Siwa Holding Her Stomach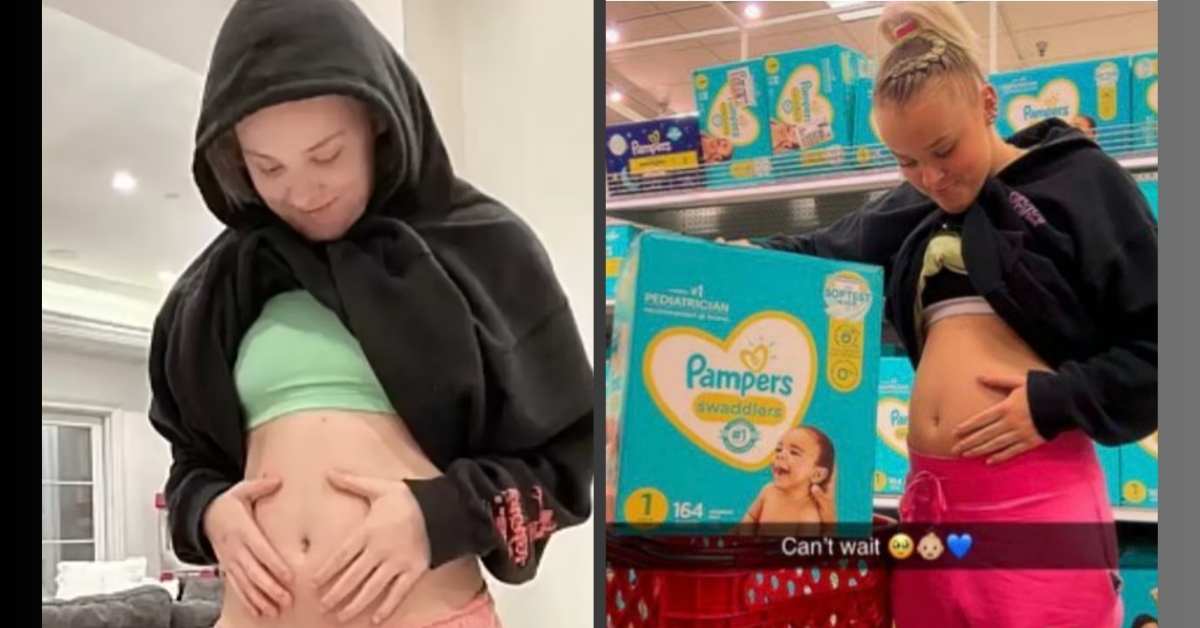 Two images of Siwa started to become viral online at the beginning of March. The posts looked like they were taken from a Snapchat story. One had her holding her stomach and the words "Can't believe it" was displayed on the screen. The caption on the other image, which showed her clutching a baby romper, stated, "Baby clothes shopping is my new favorite."
On her account, the posts are no longer viewable, and Insider was unable to independently confirm that Siwa posted them. Many expressed their surprise and conjectured that she was announcing her pregnancy on Twitter and TikTok.
Others expressed astonishment because Siwa's most recent relationship was with a woman and speculated as to who the father might be. Some said they believed Siwa, 19, was too young to be a parent.
Others expressed skepticism in the comments section of one popular TikTok, pointing out that it is rather typical for individuals to jokely share photographs of their tummies while jokingly claiming to be pregnant, referring to it as a "food baby."