A new antagonist that Robert Pattinson's Batman will encounter in the DC Extended Universe was disclosed in a recent story about Batman – Part II.
Warner Bros. is hard at work assembling the cast for Batman 2 as Robert Pattinson prepares for his second appearance in the cape and cowl with more than two and a half years until the sequel hits the big screen.
Fans are eager to watch Bruce Wayne recuperate from a terrible bomb blast at the hands of Paul Dano's Riddler, and it has been announced that Alfred actor Andy Serkis will return to his role as Bruce Wayne's longtime butler.
In The Batman 2, which is expected to feature Dano as one of the villains alongside Colin Farrell's Penguin after Farrell's own HBO Max series debuts on the streaming platform, Dano will also seek to get revenge on Bruce Wayne.
The New Villain to Join The Batman Sequel?
According to a rumor from Deadline, Matt Reeves' The Batman – Part II, which is scheduled to hit theaters in late 2025, would feature a significant role for the DC villain Clayface.
He will join the Riddler and the Penguin as the latest antagonists in the follow-up to Matt Reeves' The Batman, however, no actor has yet been cast. The first Clayface is Matthew Hagen, a treasure seeker who encounters a radioactive pool of protoplasm and transforms into a clay-like substance.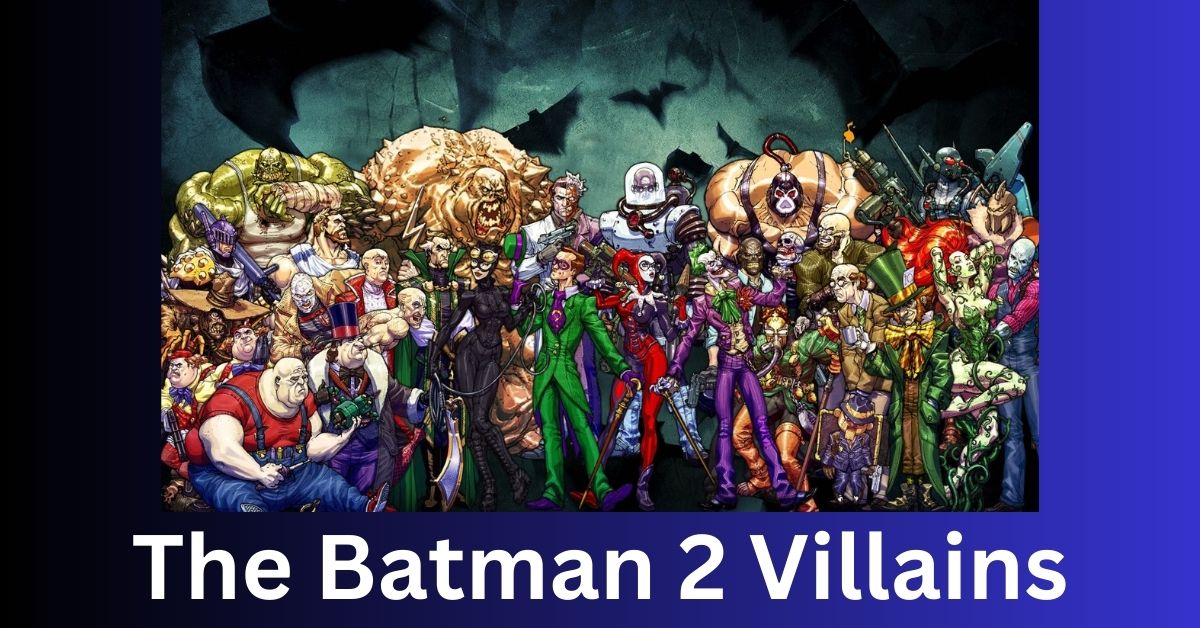 There are two noteworthy Clayface characters from the comics. This enables him to control his physical attributes whenever he pleases, albeit he must go back to the protoplasm source to refuel and use his powers again.
The original, also known as Basil "Baz" Karlo, is a B-list actor who once played the villain Clayface and learns that a film in which he previously appeared is being remade. Before pursuing the actor who succeeded him as Clayface, he first kills the other actors from the original "Dread Castle" film.
This information is included in a report that says director Mike Flanagan offered a script to Warner Bros. with Clayface as the lead character. According to Deadline, Flanagan's Clayface would not be shown as a supervillain as he is typically portrayed.
Following that report, Mike Flanagan tweeted that the information was "totally speculative" and that he would let the public know if it came to pass:
"Re: CLAYFACE – the news today is entirely speculative. When or if something like that ever becomes real, I promise I'll tell you guys. :)"
Here you can check some trending news:
How Will Matt Reeves Bring Clayface to Life in The Batman 2?
Because to Alan Tudyk's starring role in the animated Harley Quinn series streaming on HBO Max in recent years, fans have seen a lot of Clayface. Warner Bros., though, is probably going to try to portray a much darker and more realistic enemy this time.
The Penguin, Riddler, and eventually Barry Keoghan's Joker will be involved, making Clayface the most outlandish foe Matt Reeves has yet to face. This has fans curious as to how Clayface will actually be brought to life.
Batman 2's plot will be mostly set up on HBO Max, according to Reeves, so viewers may catch glimpses of Clayface's participation before the character makes his theatrical debut in the Elseworlds series.
Yet with the sequel's filming only a few months away, there is still a lot of work to be done in order to integrate this legendary Dark Knight nemesis into this grim and ominous world.