Despite the DCU entering a new era, there have been numerous claims that the comic book property may resurrect actor George Clooney as Batman. Over the years, there have been plenty of performers who have donned capes and cowls in the DC universe.
Later this year, Ben Affleck and Michael Keaton will both return to their respective Batman roles in The Flash. Could this open the door for a different venerable actor to join them? The only movie in which George Clooney played the Dark Knight was 1997's Batman & Robin.
With only a 12% approval rating on Rotten Tomatoes, the movie has generally been regarded as one of the worst Batman movies. After such a negative response from the critics, it would be unexpected for Clooney to return to his heroic role, but that is precisely what the DC rumor mill is suggesting.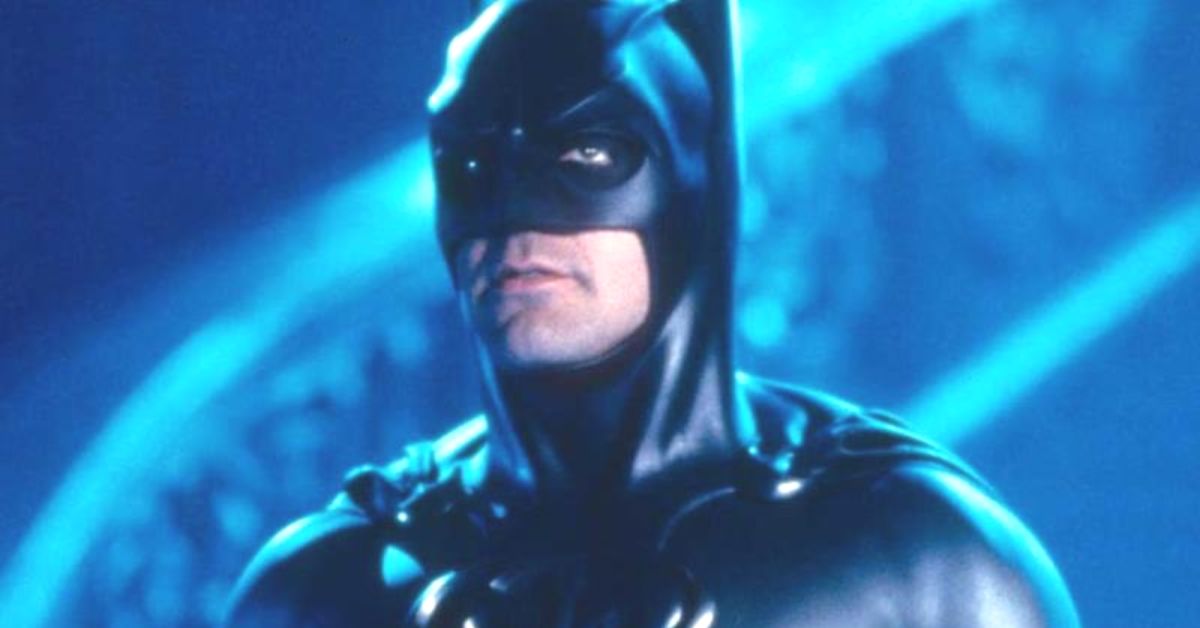 Is George Clooney Returns as Batman?
When industry insider Grace Randolph tweeted that a "former Batman" will make a brief appearance after The Flash and may eventually become "the new permanent DCU Batman," suspicions of George Clooney's potential comeback to the DC universe started to circulate:
"I hear that it's going to be a former Batman who cameos at the end of The Flash & could potentially stick around as the new permanent DCU Batman. 

Damian's Dad, Pattinson is still solo.

I know who it is; but it would be uncool to reveal the whole thing."
Randolph's post included a photo of three distinct Batmen, including Christian Bale, Val Kilmer, and George Clooney, indicating that one of those three actors will appear in the cameo.
EIC of Batman-on-Film Then, Bill "Jett" Ramey answered comments from viewers in his mailbag and said he believed the upcoming DC Universe film The Brave and the Bold would feature an even "older take" on Batman.
To distinguish the actor from Robert Pattinson's current portrayal of the character, Jett assumed the actor would be in his "late 50s":
"I think they are going for an older take on Batman — older than he was in 'The Dark Knight Rises' (pushing 40) and 'Batman v Superman' (pushing 50). Late 50s is my guess. Why? Because they want to have a very different version of Batman in the DCU than the one in Matt Reeves' 'The Batman' films as played by Robert Pattinson. And since the Batman Family already exists, Bruce is obviously going to be older — which is fine by me."
After promising to drop further hints on social media, Jett subsequently tweeted a picture of Clooney as Batman and Chris O'Donnell as Robin from the movie Batman & Robin.
— Bill "Jett" Ramey (@BATMANONFILM) February 10, 2023
Since then, numerous additional industry insiders have offered signals that Clooney may reprise his role as Batman in the DC Extended Universe.
With a second quote tweet, MyTimeToShineHello shared a gif of Clooney holding a Batman action figure "Before tweeting, I had to be certain. right now." CanWeGetSomeToast, a Marvel insider, also shared a photo of Clooney with the following caption:
"If I had a nickel for every time the DC cinematic universe had an older, well established Batman and a Superman just starting his career, I'd have two nickels. Which isn't a lot, but it's weird that it happened twice."
Clint Morris, an Australian publicist, and producer cast some doubt on this report by claiming that he spoke with an insider who "would DEF know" and "swears it's not Clooney," casting some doubt on the claim.
"On the subject of that The Flash finale cameo rumour today – that a former Batman makes a surprise appearance and will then be the permanent DC Batman – I had a zoom breakfast meeting today on a film with someone (who would DEF know) who swears it's not Clooney. No surprise."
James Gunn, the head of DC Studios, later stated on Twitter that they are moving forward with a "different actor" and that Clooney will "absolutely not" be the DCU's new principal Batman.
Please read any of the articles below to learn more about fascinating series:
Ben Affleck Could Come Back as Batman in Aquaman 2
George Clooney Joins The Flash Team: Confirmed or Rumor?
Affleck, Keaton, and other Batman actors are returning thanks to The Flash, but it would be the surprise of the century if Clooney joined them. Clooney's appearance doesn't seem out of the question, though, given how The Flash explores time travel and the idea of different realities and, thus, alternate Batmen.
Under the direction of James Gunn and Peter Safran, the DC Universe is entering a new age. After The Flash, everything is essentially fresh, thus anything is possible.
The Brave and the Bold, on the other hand, needs a new Batman actor, as Gunn has made clear. Therefore, it seems improbable that Clooney will play Batman in anything other than a brief cameo in the DC Universe.
For more information, please stay connected with us on our site Leedaily.com.