Some noteworthy red carpet fashions were worn to the 2023 Brit Awards. Leigh-Anne Pinnock's hairstyle was inspired by space, Megan McKenna's hair was transformed into "Jessie from Toy Story," and Jessie J wore a cut-out baby bump garment.
However, Sam Smith's red carpet-appearance may have garnered the most attention. The performer arrived at the Brit Awards in what seemed to be an inflatable latex outfit.
Around their chest, the suit was form-fitting, and the design's arms and legs had noticeable air bubbles.
It's difficult to convey the exact look; you really simply need to look at the images to understand what we're talking about. Nevertheless, some Twitter users have made an effort to identify their own specific analogies.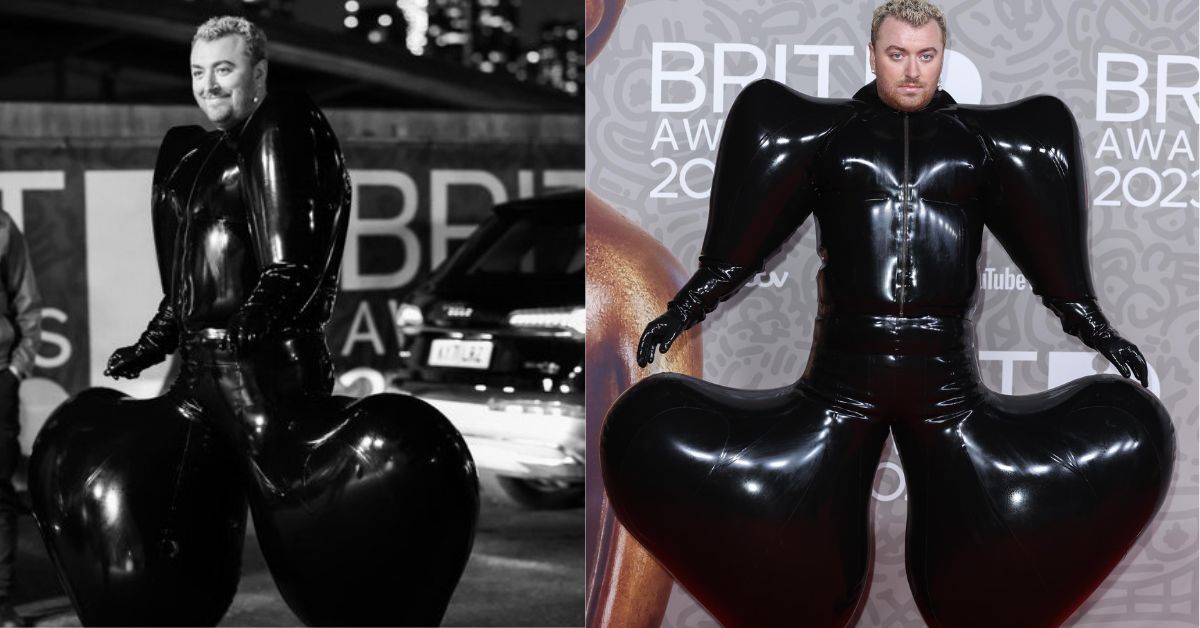 What about floating away? questioned one, who was obviously concerned the singer would take off like a balloon.
One person made fun of the other, saying, "The last time I saw someone wearing a similar-looking suit, they weren't paying the luggage tax on a Ryanair flight."
The opinion of a third person was as follows: "If you want to make a statement and stand out… #SamSmith is on the target with this style #Brits2023."
Must check:
Soon after leaving the red carpet (presumably with their feet firmly planted) to take their place inside, Sam tweeted a few expert red carpet photos.
They kindly provided a few more designer specifics for those curious to learn who created this internet-shattering garment.
"Brits 2023. Outfit by HARRI and custom @MaisonValentino by Pierpaolo Piccioli," Sam wrote.
Sam Smith certainly knows how to dress to get the entire social media talking, even though it's probably not a look we'll be imitating for afternoon tea with the mother-in-law. Bring on their next appearance at an awards ceremony!