According to authorities, Audrey Hale, a 28-year-old former Covenant School student who committed a deadly shooting at the school on Monday, meticulously prepared the attack.
At a news conference on Tuesday, Nashville Police Chief John Drake said that Hale's parents, who shared a home with the gunman, claimed that Hale was receiving medical treatment for an "emotional disorder."
According to Drake, the gunman had numerous papers, maps, and sketches of the school's entrance. Officers are aware that Hale left the house early on Monday morning with a red bag, and that Hale's mother was unaware that the bag contained guns, Drake said.
Police are still trying to identify Hale and determine why the school shooting occurred. Even though it's unknown what the shooter's gender identity is, authorities told CNN that Hale was given the gender allocated to women at birth and that he used "male pronouns" online.
The Unsettling Instagram DM Sent by Audrey Hale
Averianna Patton, a former basketball teammate who told CNN's Don Lemon she's "still trying to process it all," received an unsettling Instagram message from Hale less than 20 minutes before the shooting.
During "CNN This Morning" on Tuesday, Patton said, "I knew her well when we were kids." Patton, who is now a radio DJ in Nashville, claimed that she hasn't been close to the suspect since they were kids and that she has only ever referred to Hale as Audrey or "she."
"I didn't know the adult … I don't know that side of her," Patton told Lemon when asked about the suspect.
The Instagram message that said "One day this will make more sense," Patton claimed she got at 9:57 a.m. I've provided more than enough proof. Yet, horrible things are about to happen," screenshots supplied to CNN station WTVF claim.
Patton admitted she wasn't sure why Hale had been in touch. Patton said to Lemon, "I'm asking God the same question." Hale was "very quiet, very shy" when they were on the squad, according to Patton, but they had fun together.
"We got to see her grow in her skill on the court," Patton told CNN on Tuesday evening. "We did really good that year. We went all the way to the city (championships), so it was a really good year for us. We had a real camaraderie."
Hale's Background as a Graphic Designer
The president of Nossi College of Art & Design in Nashville verified to CNN that Hale graduated from the institution last year. Hale worked as a freelance graphic designer and occasional supermarket shopper, according to his LinkedIn profile.
Images of corporate logos, cartoon animals, and what appears to be a self-portrait are included in an online portfolio that purports to showcase a selection of Hale's work. One picture has the words "To Be A Kid (forever and ever)" on it.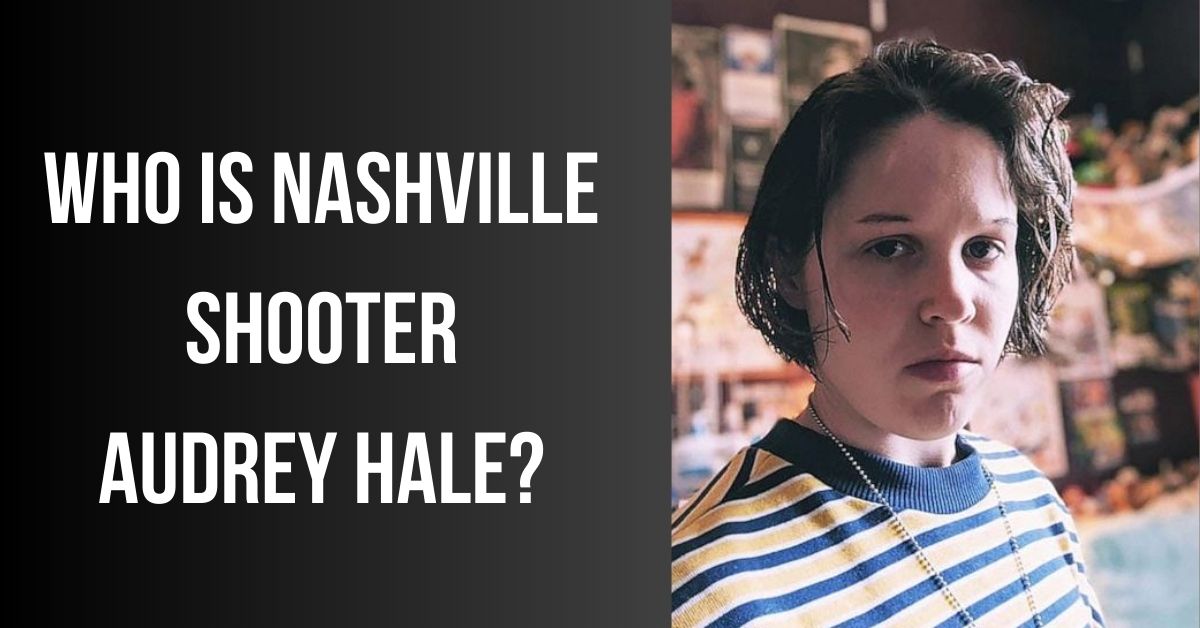 Nossi gave Hale medals for "Most Improved" and "Class Participation," according to campus websites. A former vice president of the college, Byron Edwards, described Hale as, "… the sweetest little thing. I'm just shocked. My wife and I have been crying all day about it," adding that Hale "was really shy and really good."
Hale's Facebook Messages about a Basketball Teammate's Passing and Gender Identity
According to a former instructor who spoke to CNN, during the past year, Hale posted on Facebook about the passing of a girl who he reportedly played basketball with as well as a request to be called Aiden and use male pronouns.
According to the police, Hale was transgender. The instructor, Maria Colomy, told CNN that Hale was her student for two semesters at Nossi College in 2017 and that "the only thing I would see (Hale) post about was this girl."
"From what I saw on her social, (Hale) was suffering," Colomy said. Colomy also related how Hale became agitated when unable to set up a password on the first day of class. It was Hale's sole outburst, Colomy said, adding that Hale had to leave the classroom.
"After that first day, as soon as assignments started being turned in, Audrey came out of the gate at a 10," Colomy said Wednesday afternoon. "She was an amazing illustrator." Colomy regarded Hale as confident but neither noisy nor outwardly confident.
"She was very quiet, very good at school, very good at art, very good at her illustration," she said. "Everything I saw from her was very professional."
Here you can some latest news:
Colomy called Hale's drawings "whimsical" and "childlike," calling the student little and reserved. Colomy remarked, "I could have seen (Hale) doing children's books for a living."
"When you work on a campus, there are always one or two people who are in the back of your mind that you think something could happen," Colomy said. "She would have been the last person on that list."