A Utah jury reached a unanimous decision after less than two hours of deliberation that Gwyneth Paltrow, and not retired optometrist Terry Sanderson, was the one who was struck on the slopes of the Deer Valley Resort more than seven years ago.
Sanderson, who brought the claim against Paltrow demanding $300,000 in damages for the injuries he experienced after she allegedly rammed into him, is disappointed by the ruling.
The Oscar-winning actress, who countersued Terry Sanderson for $1 and legal costs, claiming that he was to blame for the 2016 ski incident, is now vindicated.
Jeff Paul shares a tweet:
BREAKING: Gwyneth Paltrow found NOT at fault. Wins countersuit of $1 in ski collision trial. @foxnews #PaltrowTrial #GwynethPaltrowSkiCollision pic.twitter.com/fr52Tmqo9k

— Jeff Paul (@Jeff_Paul) March 30, 2023
As Judge Kent Holmberg announced the jury's verdict on Thursday afternoon, Sanderson, 76, shook his head. The 50-year-old actress remained largely expressionless throughout, communicating with her attorneys and the jury only with a quick nod and a faint smile.
"I felt that acquiescing to a false claim compromised my integrity," Paltrow said in a statement through her attorneys.
"I am pleased with the outcome and I appreciate all of the hard work of Judge Holmberg and the jury, and thank them for their thoughtfulness in handling this case," Paltrow added.
Throughout the trial, the famous actress herself, science and medical experts, eyewitnesses, and written testimony from Paltrow's children were all presented before the jury. The competing accounts of what transpired that day on the mountain were presented by each legal team.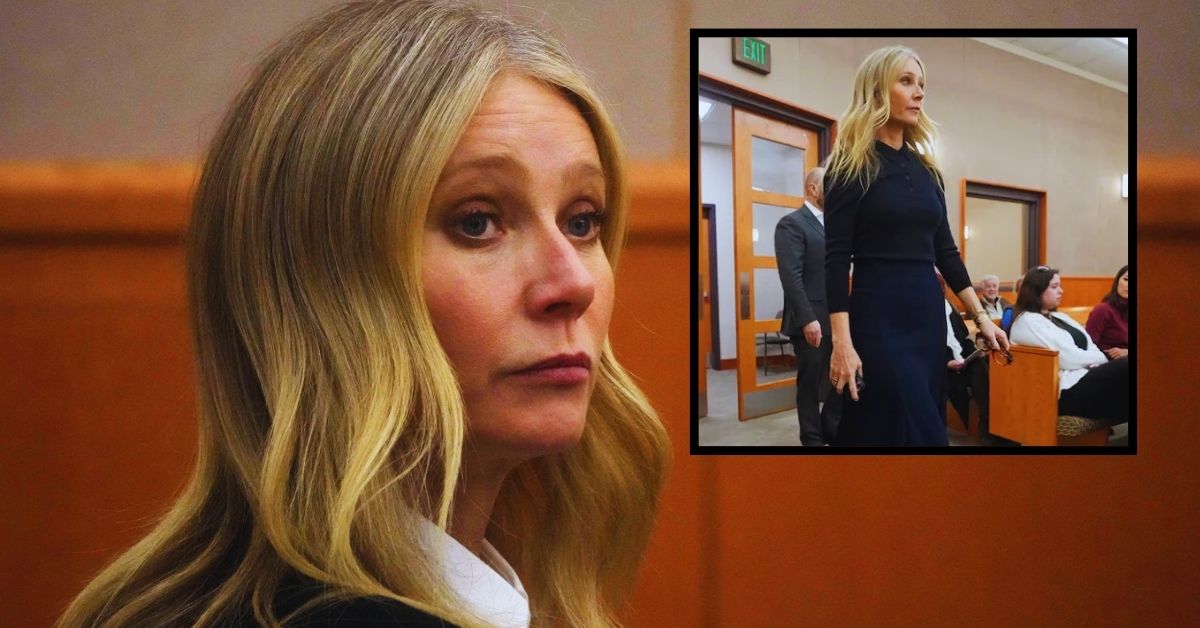 The defense team for Sanderson said that Paltrow had been skiing erratically when she collided with him, sending him "flying" into the air. He said that as a result, he sustained permanent brain damage and four fractured ribs.
"All I saw was a whole lot of snow. And I didn't see the sky, but I was flying," he testified last week. Sanderson's attorney, Robert Sykes, refuted assertions that he is vying for notoriety and attention during the final remarks.
"Part of Terry will forever be on the Bandara run," Sykes told the jury. "Bring Terry home."
Another one of his attorneys, Lawrence Buhler, urged the jury to think about awarding his client $3.2 million in damages.
Buhler, who has known Sanderson for six years, said, "When people get to know him, after a while, they don't want to deal with him anymore".
Sanderson's demeanor, according to Buhler, has undergone a significant transformation throughout that time, and as a result, people have been avoiding him.
"You lose everybody — your family, they'll put up with you, and maybe the lawyers. But, really, they're just putting up with you," Buhler added.
Paltrow's legal team insisted that she was the victim in both the ski resort event and the ensuing, protracted legal dispute in the meanwhile. Paltrow said that Sanderson had hit her from behind while she was skiing with her kids.
She told the jury that she initially believed someone was going to sexually assault her due to her disorientation and shock following the blow. She said that before they collided on the ground, his skis pressed against hers, pulling her legs apart and that she heard a "grunting noise."
Stephen Owens, her attorney, spent a lot of time probing Sanderson about the seriousness of his wounds and the excursions and activities the retiree shared on social media after the alleged hit-and-run.
Here you can check some recent news:
He informed the jury during closing arguments that Paltrow had chosen to take a position in defending Sanderson's case. Paltrow might have "written a check and been done with it," as Owens claimed, but it wouldn't have been right.
He added: "It's actually wrong that he hurt her, and he wants money from her." It is now obvious she won't be required to pay it.