Anna "Chickadee" Cardwell, a child of Mama June Shannon, has been identified as having cancer. According to the outlet, Shannon's 28-year-old eldest daughter received a stage 4 adrenal cancer diagnosis in January.
As Anna complained of having stomach issues, a series of tests revealed that she had cancer in her liver, kidney, and lung. Anna, who starred in TLC's Toddlers & Tiaras and later, Here Comes Honey Boo Boo, alongside her mother, 43, and sister Alana "Honey Boo Boo" Thompson, reportedly got her first round of chemotherapy last month.
According to a source who spoke with TMZ, who broke the story, Anna's family is "extremely hopeful" that she can overcome the illness. Before making any further decisions, doctors are waiting to observe how she responds to the chemotherapy.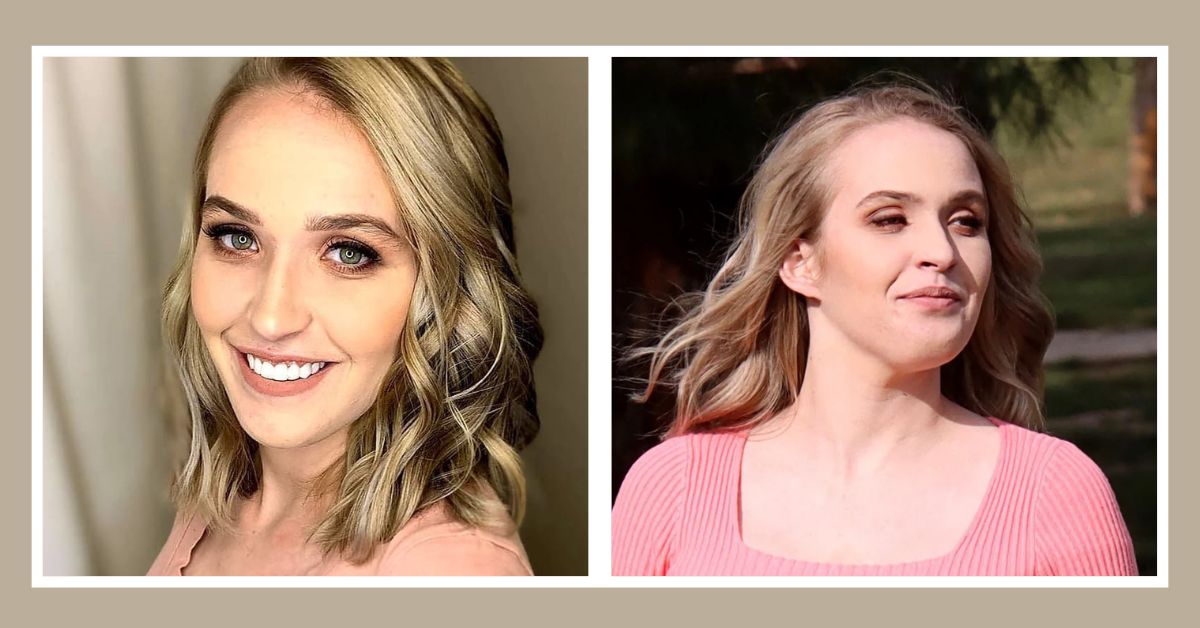 David Dunn, Mama June's former partner, did not appear with the family on reality television and is the father of Anna. She is the mother of two children, Kaitlyn Elizabeth, born in 2012, and Kylee Madison, born in 2015 (the latter to ex-husband Michael Cardwell, whom she separated from in 2017 after three years together).
Anna's relationship with Eldridge Toney, with whom she made their Instagram relationship official in April 2019, was most recently mentioned. The reality star posted a fresh selfie on Instagram on Tuesday, just days before word of Anna's medical condition surfaced.
The reality personality had not updated her Instagram Account with a photo since July 2022. She wrote, "Well I ain't posted here in a while Your girl is back sorry for the photo dump that's going to happen hahah I love y'all and I hope y'all hope y'all are having a good week #imback #2023 #tiktok."
View this post on Instagram
Since then, the post has received a deluge of positive comments from her 216,000 followers. Since Anna moved out of her mother's house and into her grandmother's after surviving an assault by her mother's then-boyfriend, registered sex offender Mark McDaniel, in 2003, their relationship has been difficult.
She told PEOPLE in 2014 that when she was 8 years old, McDaniel "would try and touch me and all the stuff."
"A week or so after it happened, I talked to Mama and she was upset, crying and saying, 'I don't believe you, I don't believe you, why would you do this to me?' " Anna told PEOPLE. "And I was like, 'Mama, he did that to me and I can't do anything about it. You were never there to see it. You were always at work.' "
In 2012, Anna went back to her mother's house before the Here Comes Honey Boo Boo spinoff's premiere. "Me and Mama realized we needed to put this behind us and get our relationship back on track and that's what we did and that's what we have been doing," Anna explained.
Mama June is the mother of Lauryn "Pumpkin" Efrid, 23, and Jessica "Chubbs" Shannon, 26, in addition to Anna and Alana, both 17 years old.
As she sought out a "second chance" with her family, the mother of four also participated in her weight reduction transformation show in 2017, WE tv's Mama June: From Not to Hot, eventually renamed Mama June: Road to Redemption.
Here you can some latest celebrities news:
On March 23, 2022, Mama June married Justin Stroud, her boyfriend of six months, in a courtroom in Georgia. On February 18, 2023, she and Stroud exchanged vows a second time in an "intimate oceanfront ceremony." All four of Shannon's daughters were present for the unique occasion.
"This was the first time the family had all been together since 2014," Shannon told PEOPLE. "So it was really special to get married in a place where my family and I have had so many memories!"