Actor Damson Idris and model and entrepreneur Lori Harvey reportedly broke up after three months together. Harvey, now 26 years old, is the daughter of Steve Harvey, host of the game show Family Feud, and Marjorie Harvey.
She finally came out as dating Snowfall and Swarm actor Idris, 31, in January after he paid her a social media birthday greeting.
In his Instagram Story on January 13, 2023, Londoner Idris posted a photo of himself kissing Lori Harvey on the cheek and across the photograph.  He wrote: "Happy Birthday Nunu," and added a red love heart emoji.
For more information, you can read the full tweet below-
Ladies & Gentlemen, Damson Idris & Lori Harvey 😍✨

"Happy Birthday Nunu❤️" pic.twitter.com/qRswvKJFGN

— Best of Damson Idris (@dmsnidris) January 13, 2023
The birthday homage was the first public confirmation of their relationship, however, they had been linked since December 2022 when they were seen having dinner together in West Hollywood.
It has been claimed that the couple had broken up, a little over two months after the sweet internet expression of affection.
All the current information regarding Harvey and Idris may be found here.
Have Damson Idris and Lori Harvey Broken Up?
An unnamed friend of Harvey's was quoted in an online article by Media Take Out as saying that Harvey and Idris had broken up.
Apparently, "They were dating and it was great, but they're no longer around each other like that," the person said to the media.
As Harvey's alleged pal put it, "there are no hard feelings about the breakup." "There's no beef, no cheating, nothing like that. They're just doing their own thing right now."
The parties have avoided commenting on the breakup speculation on social media. Despite neither Harvey nor Idris confirming the separation allegations, their fans reacted quickly on social media, with many expressing sadness over the apparent end of their relationship.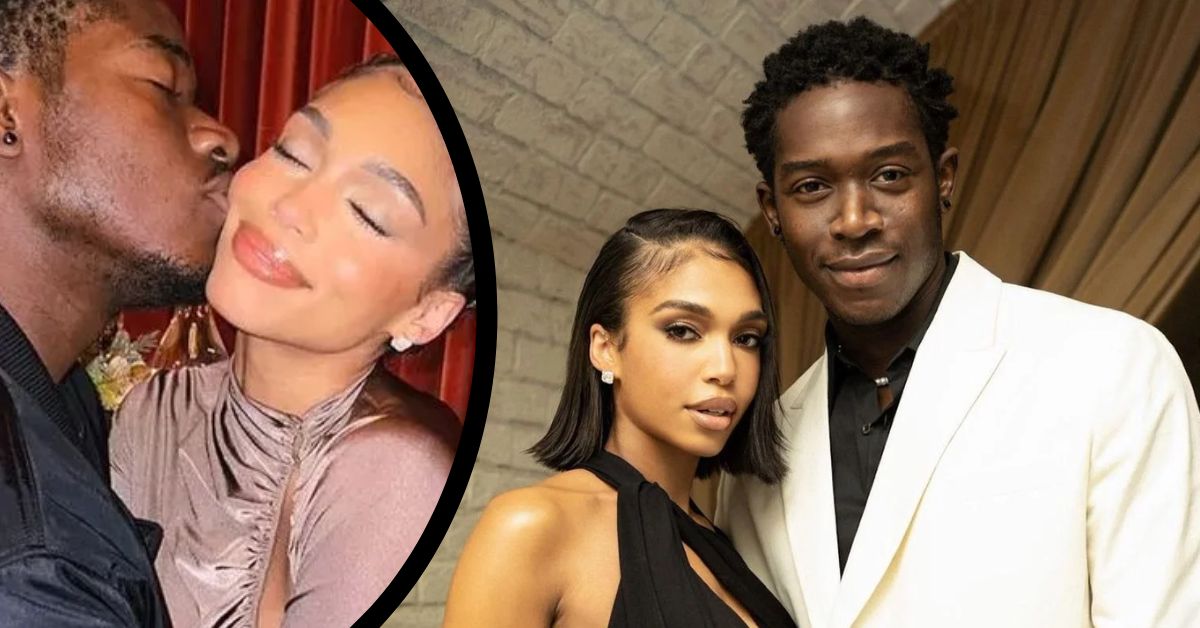 Another said they heard the couple went to an SZA concert together this week, which seems to run counter to the split allegations. In February, Harvey and Idris were spotted at the premiere of the FX series Snowfall.
Starring in the series produced by the late John Singleton, Idris portrays the title role of Franklin Saint. The drama takes place at the outset of the drug pandemic in Los Angeles in the 1980s.
Meanwhile, in October 2021, Harvey released SKN by LH, her line of skincare products. The model ended her nearly two-year relationship with Creed actor Michael B. Jordan in June of that year.
There are some other articles on our site that are about Damson Idris and Lori Harvey. Check out the links below if you want to learn more about them:
How Long Has It Been Since We Last Saw Them Together?
Without Harvey by his side, Idris was spotted at the launch of his new Amazon Prime TV series "Swarm" last week. Two weeks ago, he also went to the NAACP Image Awards on his own.
Around a month ago, the couple was spotted out in public again at the Snowfall Premiere, where they walked the red carpet together in honor of the show's final season. The couple celebrated Valentine's Day together the day before the premiere.
Harvey posted a screenshot of the holiday card Idris sent her on Instagram.
The note reads as "I realized it has been exactly 100 days since your beautiful silver dress. Thank God for that dance. Every day since with you by my side has been my favorite movie. I can't wait till we hit 1000 months. Happy Valentine's day baby. I love you. LUURVE."
The actor from "Snowfall" mentioned that 100 days ago, on November 6th, Idris and Harvey went to a birthday party for Odell Beckham Jr., where they may have met for the first time. Harvey wore a silver outfit for the picture shoot, and they were also taken with Kendall Jenner, Justine Skye, and Hailey Bieber.
A month after her breakup with Jordan, she began dating Idris. The rumors of a breakup have not surprised Tweeps. Some of the most hilarious responses are included below.
Michael B Jordan after hearing Damson Idris and Lori Harvey broke up pic.twitter.com/TkDGRKVBIY

— Post Carlone (@carltonkitheka1) March 23, 2023
Lori Harvey and Damson Idris breaking up proves that the only thing that's real is J. Cole going triple platinum with no features.

— NUFF (@nuffsaidny) March 23, 2023
Lori Harvey searching for her next victim after splitting with Damson Isris pic.twitter.com/80fIkMh3a6

— You Know the vibes 💯 (@RonnieThaGreat) March 23, 2023
Steve Harvey everytime he hear Lori Harvey say "Hey dad I got somebody special I want you to meet." https://t.co/tTmA9f3bqJ pic.twitter.com/Nia0QKiiYR

— I hate sambos and Peckerwoods (@Brandon21239) March 23, 2023