Even though Andrew Wiggins sat out the Warriors' 22nd consecutive game on Sunday, he seems to be on the verge of making his return.
The Warriors' 28-year-old forward, who emerged last year and was selected as an All-Star starter, has not played since February 13. Due to family obligations, he is now classified as inactive on the Warriors' injury report.
After Sunday's road loss to the Nuggets, the Warriors dropped to 41-38 and were tied for fifth place with the Clippers, a half-game clear of the Lakers and Pelicans and so safe from the Play-In Tournament.
In 22 games without Wiggins, the Warriors have a 12-10 record. The former No. 1 overall choice has had a mixed season after being a key cog in Golden State's 2022 NBA championship run (Wiggins was the Warriors' second-best player behind Stephen Curry).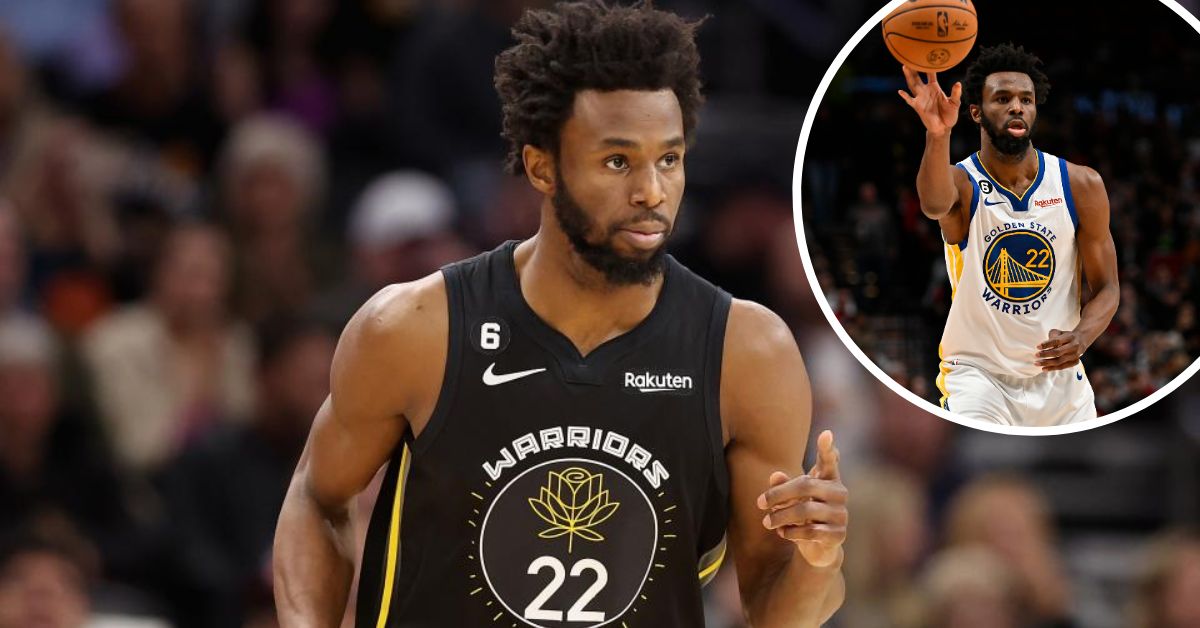 Wiggins had been on and off the roster thus far this season, missing 20 of the team's first 49 games. He missed 15 games in December due to an adductor strain and has since dealt with a lingering foot issue and an illness not caused by the common cold or the flu.
When healthy, he has contributed with 17.1 points per game, solid defense, and a career-high 39.6 percent 3-point shooting. The Warriors will need Wiggins to mount a strong title defense.
Due to his wife's cheating rumors, we've covered major articles on Andrew Wiggins. Open the links for more information on this rumor:
This is the most recent information regarding Wiggins' indefinite absence.
Why Doesn't Andrew Wiggins Play for the Warriors?
Wiggins' absence from the team is being explained by an ongoing family situation on his end. Shams Charania of The Athletic reports that Wiggins's "serious medical situation" father, Mitchell, is the reason for the star forward's absence.
Golden State's Andrew Wiggins plans to attend Warriors-Thunder on Tuesday. The reason for Wiggins' leave of absence since mid-February is that his father, Mitchell Wiggins, has been dealing with a serious medical situation, sources close to the situation say. 🙏🏽

— Shams Charania (@ShamsCharania) April 3, 2023
The Warriors originally announced that Wiggins would not play against the Clippers on February 14 due to "personal issues." Wiggins did not play in their first game after the All-Star break on February 23, despite Steve Kerr's assurances that he would be ready.
Kerr and Curry discussed the Warriors' preparation for the playoff run without Wiggins following their March 28 game.
"We want to be whole, and I'm sure he wants to be a part of this," Curry said. "But when he walks through the door will be when it's the right time for him. That's kind of the expectation at this point."
Steph Curry on Andrew Wiggins: "We'd love to have him and hope that that does happen…But when he walks through the door is when it'll be the right time."

He said he hasn't been in regular contact with Wiggins. Giving him space. pic.twitter.com/VgveA17uMO

— Anthony Slater (@anthonyVslater) March 29, 2023
Curry reiterated his previous statements, telling reporters he is not communicating with Wiggins and is giving him space.
When Does Andrew Wiggins Plan to Come Back?
Wiggins' potential comeback has been tentatively dated for the first time during his vacation. Wiggins is "nearing a return to the team and is expected to be back early this week," ESPN's Adrian Wojnarowski reported on April 3.
ESPN Sources: Golden State Warriors All-Star forward Andrew Wiggins is nearing a return to the team and is expected to be back early this week. Wiggins has missed 21 games attending to a family matter. Huge boost for the defending champions and sixth seed in the West. pic.twitter.com/bQAw8ixINI

— Adrian Wojnarowski (@wojespn) April 3, 2023
According to a follow-up by The Athletic's Charania, Wiggins will attend the Warriors' home game against the Thunder on Tuesday, April 4.
The Warriors' higher-ups were adamant that Wiggins wouldn't miss the entire season due to family matters. The 28-year-old seems to be nearing team readiness with only one week left.
Warriors Schedule 2022-23
There are three games left for the regular season for the Warriors. Here is what's left on the schedule for the Warriors:
| Date | Opponent | Time (ET) | TV channel |
| --- | --- | --- | --- |
| April 4 | vs. Thunder | 10 p.m. | — |
| April 7 | at Kings | 10 p.m. | — |
| April 9 | at Trail Blazers | 3:30 p.m. | — |
U.S. residents may get their first month of Sling TV for 50% off and see all the action from the upcoming 2022-23 NBA season. Watch every regular season game on TNT, ESPN, and ABC with Sling Orange for just $20 for the first month. Sling Orange and Sports Extra, which includes NBA TV, can be had for $27.50 for the first month. There are blackout limitations in place in your area.
Seasonal Highlights For Andrew Wiggins
See below how Andrew Wiggins' numbers stack up against his 2017-18 All-Star campaign! His play this season has been on par with the one that won him an invitation to the 2022 All-Star Game.
Andrew Wiggins, in the last two seasons

| | | |
| --- | --- | --- |
| Stats | 2021-22 | 2022-23 |
| PPG | 17.2 | 17.1 |
| RPG | 4.5 | 5.0 |
| APG | 2.2 | 2.3 |
| SPG | 1.0 | 1.2 |
| BPG | 0.7 | 0.8 |
| FG% | 46.6 | 47.3 |
| 3PT FG% | 39.3 | 39.6 |
| Games missed | 9 | 42 |
If you want the most up-to-date information about Andrew Wiggins, follow Leedaily.com.