Since 2014, the NBA has been graced by Andrew Wiggins' presence. But it wasn't until he was traded to the Golden State Warriors in 2020 that his career really took off. The former first-overall pick found a new home with the Warriors and quickly began demonstrating his ability.
Last season was one of his greatest in the NBA, as he was named to the All-Star team for the first time and made significant contributions to the Warriors' title run. This year, his numbers were looking even better. It's been almost a month since he last worked with the team, though.
When a star player is absent from 13 consecutive games, the public begins to worry. His absence from public view has been explained only as a private family affair. Someone made up a myth about Maple Jordan because of the ambiguity around the celebrity.
Is Andrew Wiggins' Wife Cheating on Him?
There was a recent unfortunate occurrence where someone disseminated fake information regarding Andrew Wiggins online. According to the unfounded allegation, Wiggins' wife cheated on him with his best friend while he was out attending to a pressing family situation.
Yet, there is no proof from any reliable source close to Wiggins or his family to support these claims, at least not according to official sources. Also noteworthy is the fact that Andrew Wiggins is not yet wed.
In actuality, Wiggins and Mychal Johnson have been together for a while, dating since 2013. Their connection has grown since they originally connected over their shared love of sports.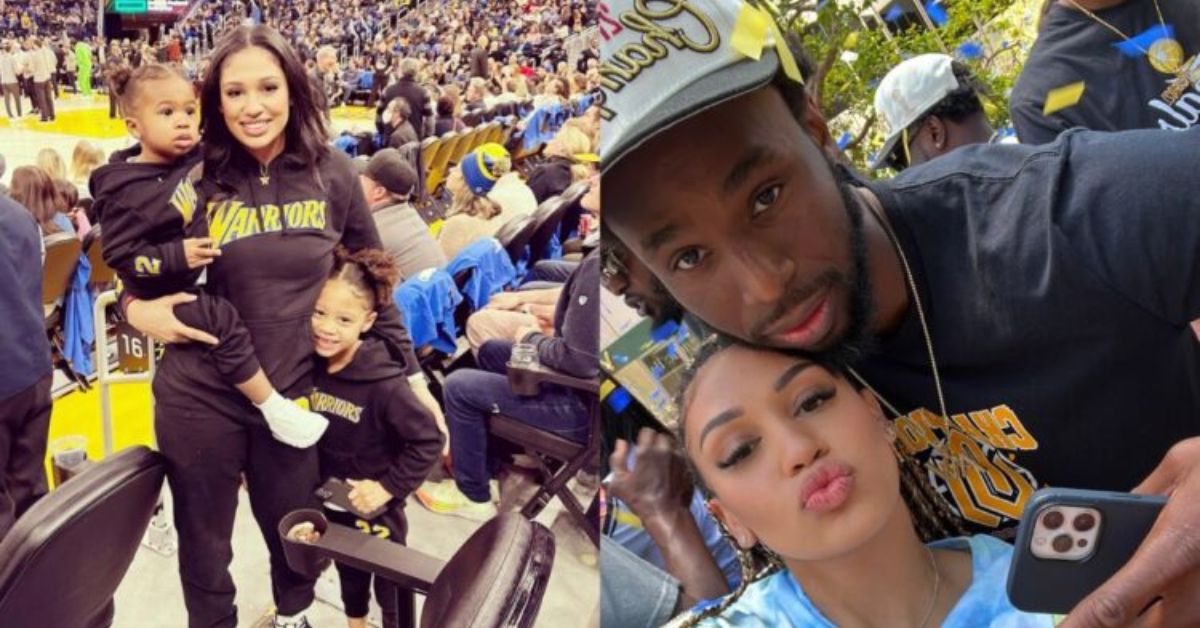 Wiggins' purported marital issues are the subject of hostile and unsubstantiated rumours. Spreading such unfounded stories should be avoided, especially when people are dealing with difficult circumstances.
The importance of keeping in mind that everyone deserves respect and privacy, as well as the need to prevent from spreading of untrue rumours about others.
Wiggins and Johnson's love and support for one another should be honoured rather than being tarnished by unsubstantiated rumours, as is clear from their social media profiles.
Check out the articles below to learn more about Andrew Wiggins' wife and the most popular posts about affairs:
What is the Rumour About Andrew Wiggins His Wife and His Best Friend?
Someone on the internet devised a plan to distribute false information about Andrew Wiggins while he is away dealing with a family emergency. According to the rumours, Andrew Wiggins's wife had an affair with one of his closest friends. 
See the tweet provided down below for more on this rumour-
Rumors: the reason Andrew Wiggins has taken the last month or so off from #DubNation is because he found out his wife has been having an affair with his best friend, and all this time Wiggins has been raising their kid?? Nah man that's just messed up bruhhh 🤦🏽‍♂️ #hoes

— MoondomerPlays (@MoondomerPlays) March 16, 2023
There is no online evidence from a reliable source that Wiggins or his family are dead, at least according to official outlets. Not only is he not married, but he hasn't even gotten engaged. Mychal Johnson is the name of his long-term girlfriend. Their rumoured 2013 romance began with a shared passion for athletics. They have two daughters, Amyah Wiggins, and Alayah Milan.
Based on their online presence, the available data, and the obvious affection between them, it's safe to say that this is only a rumour. Individuals, especially those who are going through a difficult period, should refrain from making up such things about others.
Is This Rumour About Andrew Wiggins' Wife True?
There has been no confirmation of these rumours, but they have already flooded the internet. Clutch Points spoke with a Warriors player about the star's absence, but he spoke on the condition of anonymity. He simply stated that Wiggins is experiencing 'real shit'. Whatever that is. Mychal Johnson responded to the rumours on Twitter with the following statement: "The internet is really a sick place. Literally the farthest thing from the truth. It's sad y'all even doing this."
Literally the farthest thing from the truth. It's sad y'all even doing this.

— Mychal Johnson (@mycoool_) March 17, 2023
People are curious about what happened, but it is really none of our business. We hope Wiggins finds peace and solace soon, whatever happened to him.
Follow us on Twitter if you want more information and the most up-to-date news.