Nigel Lawson, a former Conservative chancellor who di@d at age 91, has received many tributes. Lawson was a member of parliament for the Blaby district from 1974 to 1992. During that time, he held many cabinet positions in Margaret Thatcher's government.
He became chancellor in 1983 and oversaw a time of economic growth called the Lawson Boom. He quit in 1989 because he didn't agree with Thatcher's policies.
He sat in the back of the House of Lords for the next three years before he was made a life peer. He stayed there until he retired in January 2023. He was also the energy secretary and the financial secretary to the Treasury during his time in government.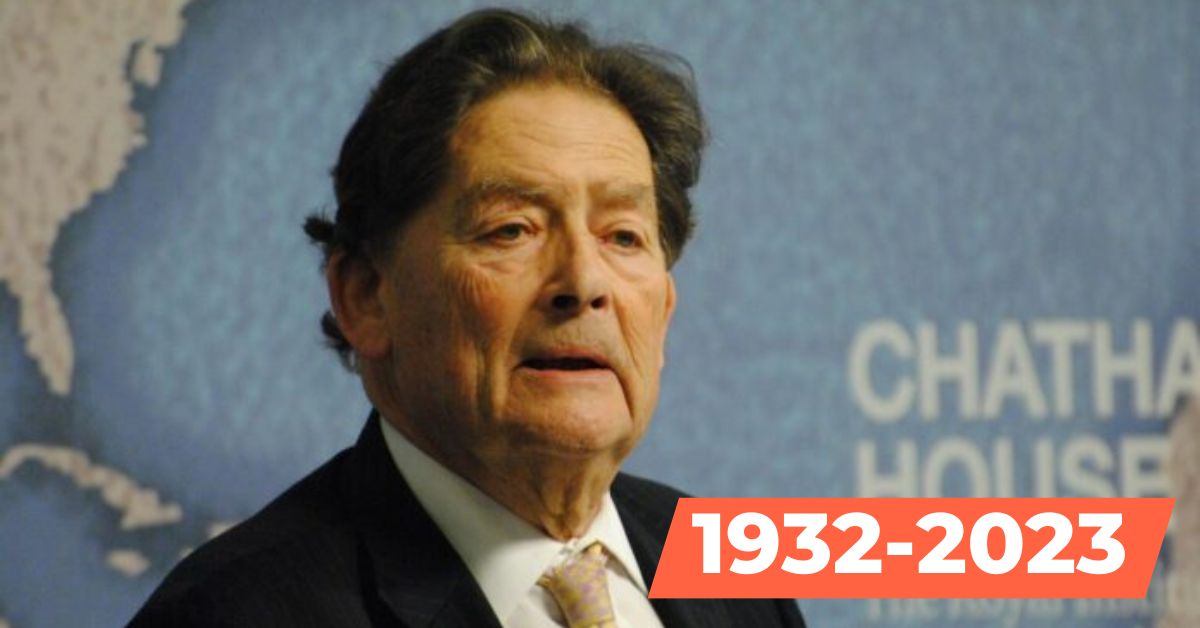 Check out some other new content we've published:
Rishi Sunak tweeted a picture of himself with a framed picture of Lawson on the wall behind him as a way to honor him.
The prime minister wrote, "One of the first things I did as chancellor was hang a picture of Nigel Lawson above my desk,"
The current chancellor, Jeremy Hunt, said that Lawson was "a rare politician, someone who changed our way of thinking as well as our economy."
Boris Johnson, who used to be prime minister, called Lawson a "giant" and "original flame of free-market Conservatism" "He was a tax-cutter and simplifier who helped transform the economic landscape and helped millions of British people achieve their dreams,"  he wrote.
Before he became editor of the Spectator in 1966, Lawson worked as a journalist for the Financial Times and the Sunday Telegraph. He also wrote a book called The View from No. 11 that was very well received. It was about his time as chancellor and why he quit.
He stayed involved in politics until the end of his life. He was president of Conservatives for Britain, a group that supported Brexit, and chairman of the Global Warming Policy Foundation, a think tank that argued against climate change.
The foreign secretary, James Cleverly, called Lawson a "true statesman" whose "contributions to this nation will not be forgotten." Greg Hands, the head of the Conservative party, said that Lawson would be remembered for "remembered for his clarity of thinking, commitment to free-market economics, and willingness to challenge orthodoxies".
One of his successors as editor of the Spectator, Matthew d'Ancona, said that he was "probably the most important chancellor of the postwar period" and "engaging and kind in private conversation."
Among his six children were the famous cook Nigella Lawson, the writer Dominic Lawson, and the headteacher of Eastbourne College, Tom Lawson.