Barbie Ferreira talked about why she left the Emmy-winning HBO show "Euphoria" before Season 3 on the "Armchair Expert" podcast. Last August, Ferreira said she was leaving "Euphoria" and would no longer play Kat Hernandez.
There were rumors that she and "Euphoria" creator Sam Levinson had a fight during Season 2 over the way her character was going. This led to her leaving the show. Fans noticed that Kat's storyline didn't get much attention in Season 2, and one rumor said she even left the set when she got into a fight with Levinson.
"So, for me, when people ask me about Season 2, it's usually they come at me with, like, I was some sort of victim to Season 2 and I'm always like, 'No, it's okay, promise. It's good,'"
Ferreira said on a podcast:
"I kind of got sucked into this drama that I never asked to be in and that I've never talked about. I'm of the mindset that if it doesn't exist I'm not going to address it because then I'm adding fuel to it. It's taken on a life of its own. Don't believe everything you read."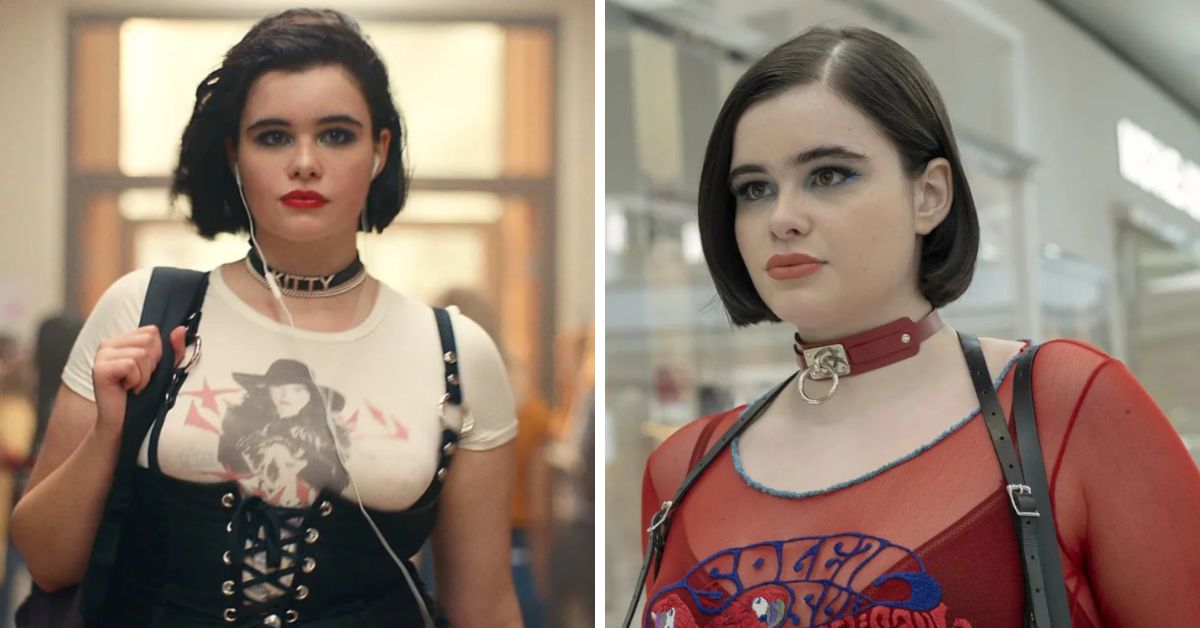 Check Out Some of the Latest Euphoria Show News We've Covered Recently:
Ferreira said about the rumors, "I actually did not walk off-set." "I did sprain my ankle once and had to go get an X-ray. Maybe that's what they mean?"
Ferreira then talked about why she was leaving the show. She confirmed that it was a "mutual decision" because her storyline had run out of steam.
"I don't think there was a place for [Kat] to go," Ferreira said. "I think there were places she could have gone. I just don't think it would have fit into the show. I don't know if it was going to do her justice, and I think both parties knew that. I really wanted to be able to not be the fat best friend. I don't want to play that, and I think they didn't want that either."
E! News posted a tweet where Barbie Ferreira reveals the truth about her #Euphoria exit.
Kat is officially signing off. Barbie Ferreira reveals the truth about her #Euphoria exit. pic.twitter.com/YRp2HkWV1U

— E! News (@enews) April 5, 2023
Ferreira also said that a season of "Euphoria" takes about nine months to film, and she made it sound like she couldn't work on anything else for most of that time. From a career point of view, it didn't make sense for her to stop working on a show where her role was getting smaller and smaller.
"I feel like with Season 2 and certain parts of it, I felt was a kind of a struggle for both parties," Ferreira said.
Ferreira came to the conclusion 
"Sam writes for, like, things that he relates to. I don't think he relates to Kat. I like Kat, so I get to go on my own path. At first, I was like, 'Oh, my God, I'm a flop. I'm a loser.' It really has been a good thing."
Season 3 of "Euphoria" will start filming later this year, and it is likely that it will return to HBO in 2024.
Hope you like the information, share your views with us in our comment section. Moreover don't forget to follow our Twitter page for the latest Celebrity Gossips and Seasons Updates.