Jelly Roll, a country music singer, and his wife Bunnie XO have a very romantic relationship (real name Bunnie DeFord). Fans are interested in learning more about the singer of "Son of a Sinner's" fiancee after the couple slayed the red carpet at the CMT Music Awards on April 2. To find out more about Bunnie and her romance with Jelly Roll, keep reading!
Who is Jelly Roll's Wife Bunnie Xo?
Bunnie is an entrepreneur who deviated from the norm in terms of her career. The entrepreneur worked as a high-end escort before starting her popular YouTube channel.
Bunnie created Dumb Blonde Productions, a media company, and her "Dumb Blonde" podcast in December 2020. Dumb Blonde Productions saw significant success at the beginning of 2023.
She posted on Instagram: "THANK YOU FOR 1.7 million downloads for the podcast in January! I can't express to you how excited I am to be signed w/ WME now & watching the Bunnie Xo brand grow even bigger. I love y'all so mushhh The broken little girl inside me heals everyday because of each & everyone of you. 2023 is off to a beautiful start"
View this post on Instagram
Jelly Roll and Bunnie Xo Relationship
On August 31, 2016, Jelly Roll and Bunnie got married after almost a year of dating. In Las Vegas, Nevada, in 2015, Bunnie and Jelly Roll were both performing at Sin City's Country Saloon when they first met. Bunnie was unaware that she was watching her future husband play.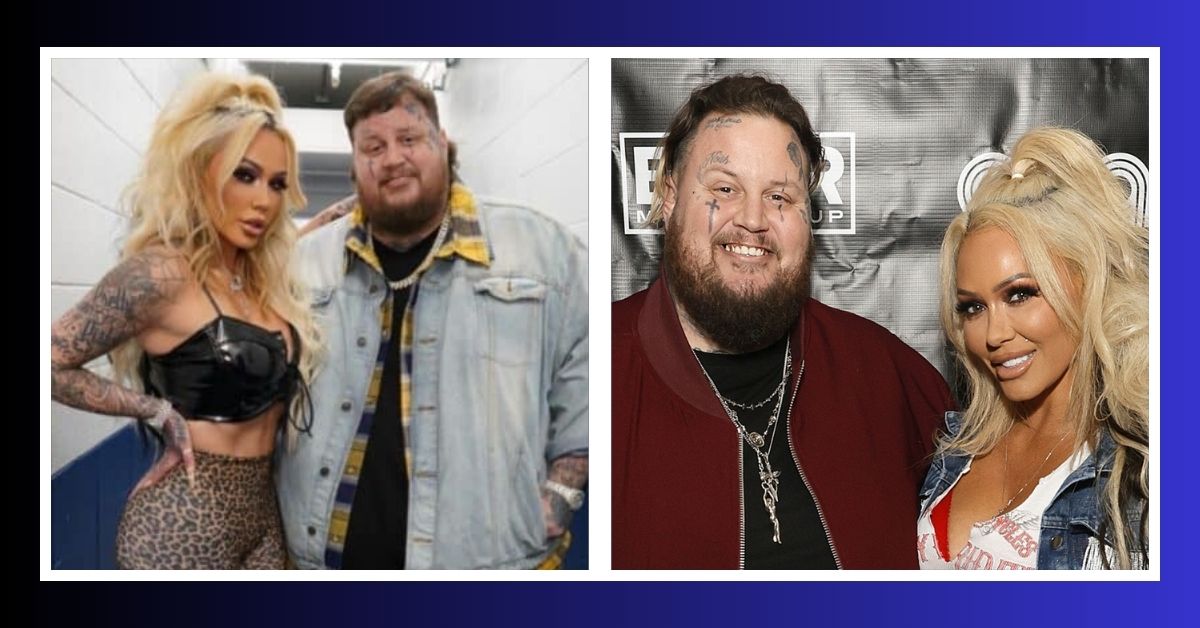 The "Bottle and Mary Jane" vocalist claimed that the performer and he were a match made in heaven. He also acknowledged that when they initially hugged, he "felt her spirit" and "genuineness."
"We hit it off. She said she fell in love with the saddest eyes in the room," he told "Taste of Country Nights" host Evan Paul in November 2022, noting that she had been in an abusive relationship at the time but has since broken up with her ex.
 " I'm not going to act like I shot my shot. She kind of shot hers. We had mutual friends. She said, 'Yo. Just plug me in with Jelly.' And I hit her on some other s–t. I was like, 'Yo. I'm going to be coming out to shoot some content and video stuff. She was like, 'Yeah! C'mon!' I was like, 'Cool, well I'm living in my van, so I'll leave now."
Check out some of your famous celebrities personal life here:
Do Jelly Roll and Bunnie Xo Have Any Kids?
Jelly Roll and Bunnie frequently spend time with their kids when they are not working. The vocalist of Son Of A Sinner is the father of four children—three biological and one adopted—according to a number of web publications.
Online databases have identified two of his kids. They were born to the singer's previous relationship. In 2008, Bailee Ann was born, and her parents as well as her stepmother, Bunnie, get along famously.
Fans got a glimpse into his family life in October 2022 when he took his 14-year-old daughter Bailee Ann on stage during a performance. After performing a duet of "Tears Could Speak," the father handed the stage over to his daughter so she could perform.
According to Jelly Roll, Bailee is to blame for his life's transformation. He had spent years in and out of prison before she was born, but as soon as he learned he was going to be a father, he turned his life around so he could be there for her.
Jelly Roll said to Taste of Country in 2022: "Now that she's 14, I knew I had to make changes in my life. "I started selling CDs out of the trunk of my car and T-shirts and throwing local concerts and doing anything I could to not revert back to a life of crime to provide for her."
Bailee was "excited to be a big sister," Jelly wrote on Facebook in August 2016 as he shared the birth of son Noah Buddy DeFord. Despite having famous parents, little is known about their children because they frequently avoid the spotlight and social media.