Jayson Tatum hopes that the Jordan Tatum 1 will make a splash. Overall, this is his first time getting his name on a pair of sneakers. A lot of the best players in the league have their own shoes.
Fans might think that Tatum has been waiting too long for his own thing. No matter what, the Jordan Tatum 1 has arrived, and it has made a big splash. Because this shoe has some unique features, Tatum has caught the attention of fans.
When this sneaker comes out for the first time, a lot of new colorways are shown off. Even more, this will be especially true during the playoffs. Jumpman knows that the playoffs are a great time for athletes to show off new colorways of their shoes.
The fact that the Boston Celtics are set up to go far also helps. Tatum might even be able to win his first NBA championship this year. So, we now have a new look at the Jordan Tatum 1 "St. Louis."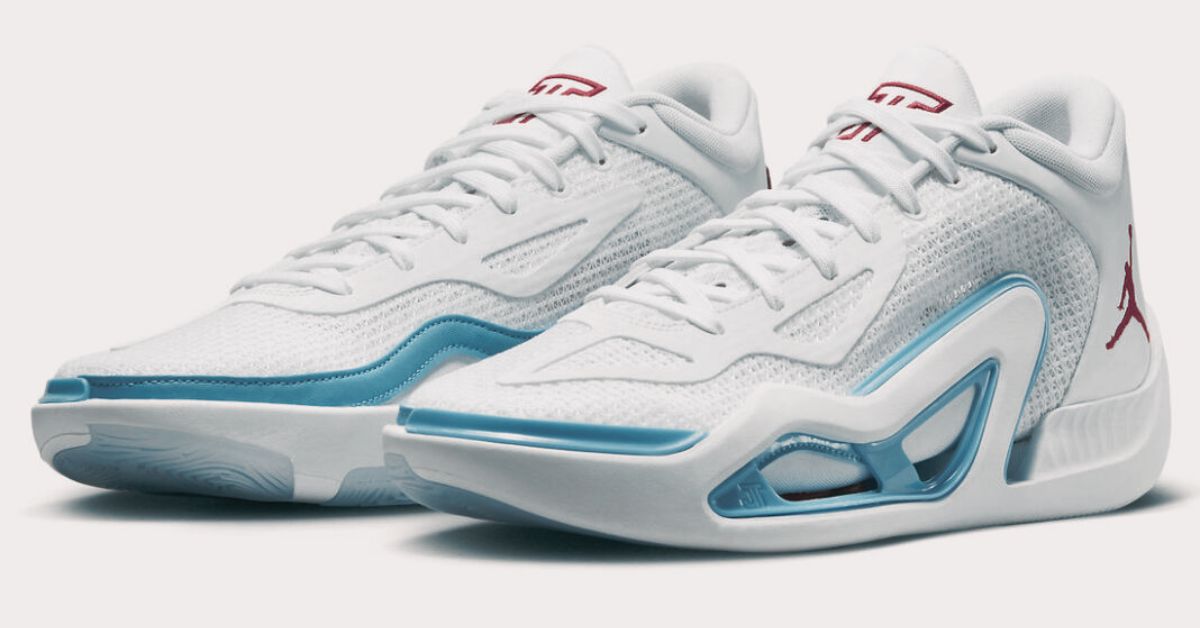 Recommended For You:
Air Jordan 13 Playoffs Release Date: A Sneaker That's Ready to Play
Tatum 1 Release Date & Prices
Tatum has always supported St. Louis, so it shouldn't be a surprise that he came up with this colorway. Overall, people from the city will really like how this place looks. First of all, the shoe's upper is mostly white. Second, the middle of the shoe has blue accents.
Lastly, the shoe's logo is red and goes all the way around.  This makes a clean color scheme that is also a unique take on the traditional white, red, and blue look. We're sure that many people will rush to stores to get these.
As for the release date, they will be available on April 15 for $120 USD.