Hold on to your hats and get ready to jump for joy, ladies and gentlemen, because it's official: "The Super Mario Bros. Movie" is a big hit at the movies. Fans of the famous video game series can now celebrate, as the long-awaited movie has blown away everyone's expectations, breaking box office records and enthralling people all over the world.
"The Super Mario Bros. Movie" has become an instant classic and a must-see for fans of all ages because of its beautiful graphics, interesting plot, and likable characters. So, what are you waiting for if you haven't seen it yet? Join the millions of fans who are already raving about this amazing movie and experience the magic of the Mushroom Kingdom like never before.
The Super Mario Bros. Movie is a Box Office Smash
This weekend, audiences said they wanted to see "The Super Mario Bros. Movie" at the theater. According to studio estimates released on Sunday, the animated film from Universal and Illumination made $204.6 million in its first five days of release in 4,343 North American theaters, including $146.4 million over the weekend.
"Mario" smashed records for video game adaptations, surpassing "Warcraft's" $210 million and animated films ("Frozen 2's" $358 million), with an estimated $173 million in international earnings and a global total of $377 million.
Its global opening makes it the biggest of 2023 and the second-biggest domestic animated three-day debut (behind "Finding Dory") in the United States. Illumination, the animation studio behind popular series like "Minions," which has grossed nearly $5 billion from its 13 films, also set a record with this achievement.
Jim Orr, president of domestic distribution at Universal, remarked, "This cooperation between Nintendo and Illumination is really remarkable and produced this extraordinary performance. The PG-rated "Mario" tells the origin story of Brooklyn plumbers Mario (Chris Pratt) and Luigi (Charlie Day), who fall into a sewer and emerge in a different world populated by some of Nintendo's most well-known figures, including Bowser (Jack Black) and Princess Peach (Anya Taylor-Joy).
We covered the most recent information about 'The Super Mario Bros. Movie ' in previous articles, which you can read about by following the links below:
The reviews were generally mixed. On Rotten Tomatoes, "Mario" presently has a 56% rating. But viewers gave it an A CinemaScore, indicating that they liked it better. Orr claimed that theater owners were taken aback by the diversity of the crowds and that some ticket buyers were dressed as movie characters. Exit surveys revealed that 45% of the audience was between the ages of 18 and 34 and that 59% of the audience was male.
Paul Dergarabedian, the senior media analyst for Comscore, said,
"$377 million worldwide is really remarkable and a monument to how essential outside-the-home activities are for families." In comparison to a trip or a sporting event, "kids and their parents were all able to go out and have an outside-the-home event for the whole family."
Dergarabedian also mentioned that there is a significant amount of time before "Guardians of the Galaxy Vol. 3" debuts on May 5. This publication date was ideal, according to Dergarabedian. This week saw the release of other brand-based films in theaters, not only "Mario."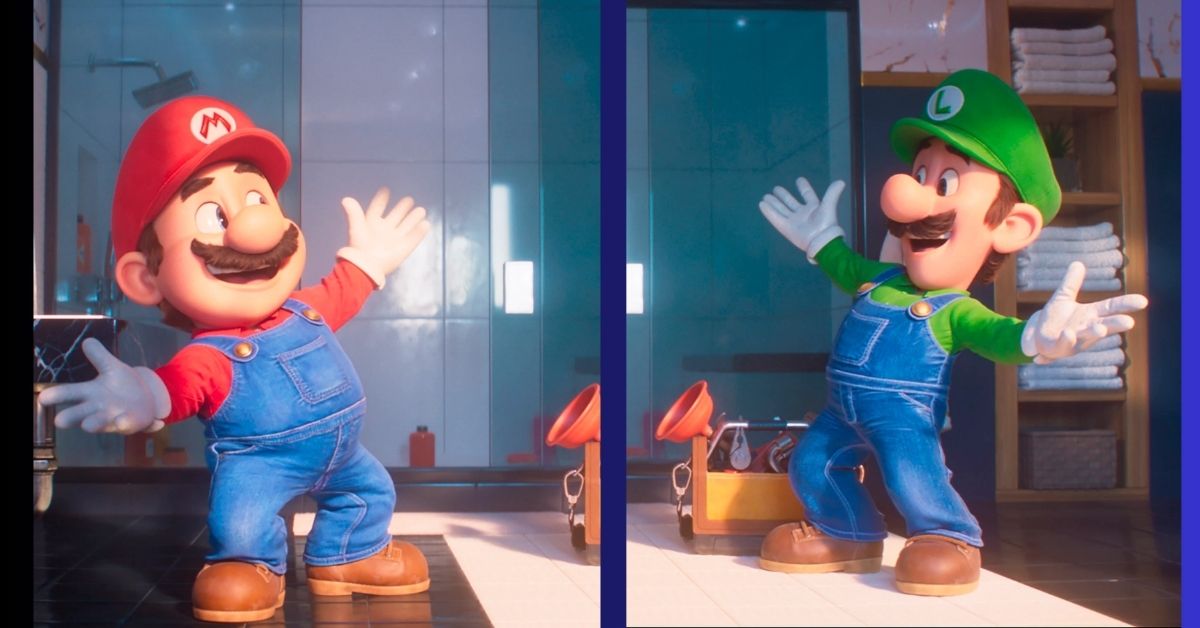 Wednesday saw the release of Ben Affleck's "Air," a movie about the beginnings of Nike's Air Jordan sneakers and how the company acquired Michael Jordan. The movie, which is the first theatrical release from Amazon Studios, has made an estimated $20.2 million in North America since its Wednesday release, with $14.5 million of that total coming from the weekend, giving it a fourth-place start.
"Air," starring Matt Damon, Viola Davis, and Affleck, had an R-rating and served as some adult-oriented counterprogramming to the blockbuster "Mario." The movie received overwhelmingly positive reviews (95% on Rotten Tomatoes) and generated excitement when it was unexpectedly screened at the South by Southwest Film Festival last month. 55% of the audience members were men, and 39% were over 45.
"Air' attracted a following." It's a good gross, according to Dergarabedian. This one is committed in the long run. The first movie produced by Affleck and Damon's new firm, Artists Equity, which was established last year in collaboration with RedBird Capital, is titled "Air."
"John Wick Chapter 4" finished in second place with third-weekend earnings of $14.6 million, bringing its overall revenue to $147.1 million. In second-weekend third place with $14.5 million was "Dungeons & Dragons: Honor Among Thieves," closely followed by "Scream VI," which took fifth place with $3.3 million.
Kelly Reichardt's art-focused movie "Showing Up," starring Michelle Williams and Hong Chau, debuted in limited distribution and made $66,932 on four screens. "This is a great circumstance," Dergarabedian said. "This is such a crucial weekend for cinemas, a home stretch leading into the summer movie season."
"When many people believed it was game over for movie theaters, it's game on." Comscore's projections for Friday through Sunday theater attendance in the United States and Canada. On Monday, the final domestic data will be revealed.