Julián Figueroa is a Mexican singer and songwriter. He was born on August 2, 1995, in Mexico City, Mexico. He is the son of Mexican singers Joan Sebastian and Maribel Guardia. Julián grew up in a musical environment and began singing at a young age.
He has released several albums and singles and acted in Mexican telenovelas. Some of his famous songs include "Me Hubieras Dicho," "La Pareja Ideal," and "Cuando Me Haces El Amor." He continues to make music and perform in Mexico and other countries.
Julián Figueroa Cause Of Death Revealed By Mother Maribel Guardia
Julián Figueroa's mother, Maribel Guardia, confirmed the singer and actor's cause of death a day after he was discovered unconscious at his house. Guardia, a well-known Mexican actress, broke her silence on social media to reveal the specifics of her son's death.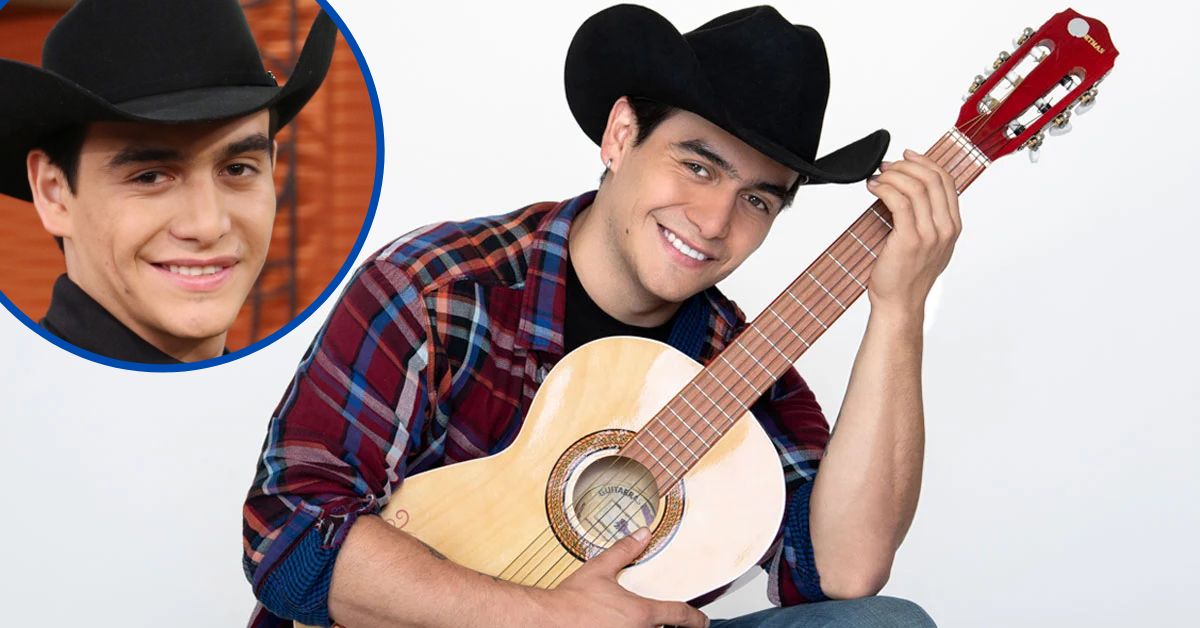 "I'm sorry to have to report the departure of my beloved son Julián Figueroa, who unfortunately has left us," she wrote on Instagram. "They found him unconscious in his room while I was [working] in the theater. They called 911, and when the ambulance and police arrived, they found him lifeless, with no trail of violence."
Guardia continued, "Medical personal say he died of acute myocardial infarction and ventricular fibrillation."
While She "appreciates all the messages of support and love," she has begged the media to give her privacy during this "painful moment." Services for the deceased will be held in private. Figueroa was the age of 27 at the time.
You can read our recent posts about the causes of death of other stars by clicking on the links provided below:
On Monday, April 10, Guardia uploaded an Instagram post where he mourned Figueroa and explained what ultimately led to his death.
View this post on Instagram
Figueroa was the heir to the great music career of Joan Sebastian, who passed away in 2015, but he was also an accomplished actor in his own right. He played his father as a young man in the 2016 bio series Para Siempre Joan Sebastian and recently participated in the hit Univision primetime telenovela My Camino es Amarte.
Centurion: The Dancing Stallion, a new movie, will have music by Figueroa. After hearing of Figueroa's death, executive producers George Gamble and Nancy White Gamble issued a statement.
"We were honored to have seen Julián's superb talents firsthand—composing, singing, and performing with our horses," read the statement. "He was kind, caring, a loving son, father, and loving friend; he was a true gentleman. We were exceptionally proud of his work on behalf of our film and even more proud of the good man he was. Julián, you were an Angel on Earth and lived on as Angel in Heaven. Our love, support, and prayers are with your family. Rest in peace, dear friend."
Click on the links provided below to read our most recent posts about the causes of death of other personalities:
According to Billboard's translation, her post stated, "It saddens me to report the demise of my dear son Julián Figueroa, who has regrettably preceded us in parting from this level."
If you want to read more latest articles relating to celebrities' deἀth, you can join us on our Twitter account.
Frequently Asked Question
What Was the Cause of the Death of Julian Figueroa?
The medical report says he died of an acute heart attack." Figueroa was survived by his mother, his wife, singer, and actress Imelda Tuñón, and their son
How Old is Julian Figueroa?
Figueroa was the age of 28 (1995-2023).
Who is Julian Figueroa's Father?
José Manuel Figueroa, Sr., Joan Sebastian, was a Mexican singer and songwriter. He wrote over 1,000 songs, many of which were written for musicians like Bronco, Vicente Fernández, Lucero, Pepe Aguilar, and Roco Drcal.
Who is Juliana Figueroa Mom?
Maribel Guardia is a Costa Rican-Mexican model, actress, singer, and television hostess. She won Miss Costa Rica in 1978 and competed in Miss Universe in 1978.