The debates around Gerard Pique and Clara Chia Marti never seem to end. Pique's ex-girlfriend Shakira caught him and Clara Chia in infidelity, and Chia took the brunt of the criticism. Now, Clara is under fire after cheating rumors about Pique surfaced between her and legendary soccer coach Pep Guardiola. The recent news regarding Clara Chia and Pep shocked the soccer community.
Many believed Pique and Clara Chia could finally start their new life together now that Shakira had relocated her family from Europe to Florida. But if recent reports from MARCA are to be believed, Clara and Pep have been having an affair. Pique, who played for Guardiola from 2009 to 2012, has not yet addressed the speculation.
What is Clara Chia Marti's Relation to Pep Guardiola?
Pep Guardiola and Clara Chia Marti have been said to send their children to the same school. According to various Spanish publications, Clara allegedly had an affair with the Manchester City coach. A strange age difference of 28 years between Pep and Clara Chia makes their rumored relationship implausible.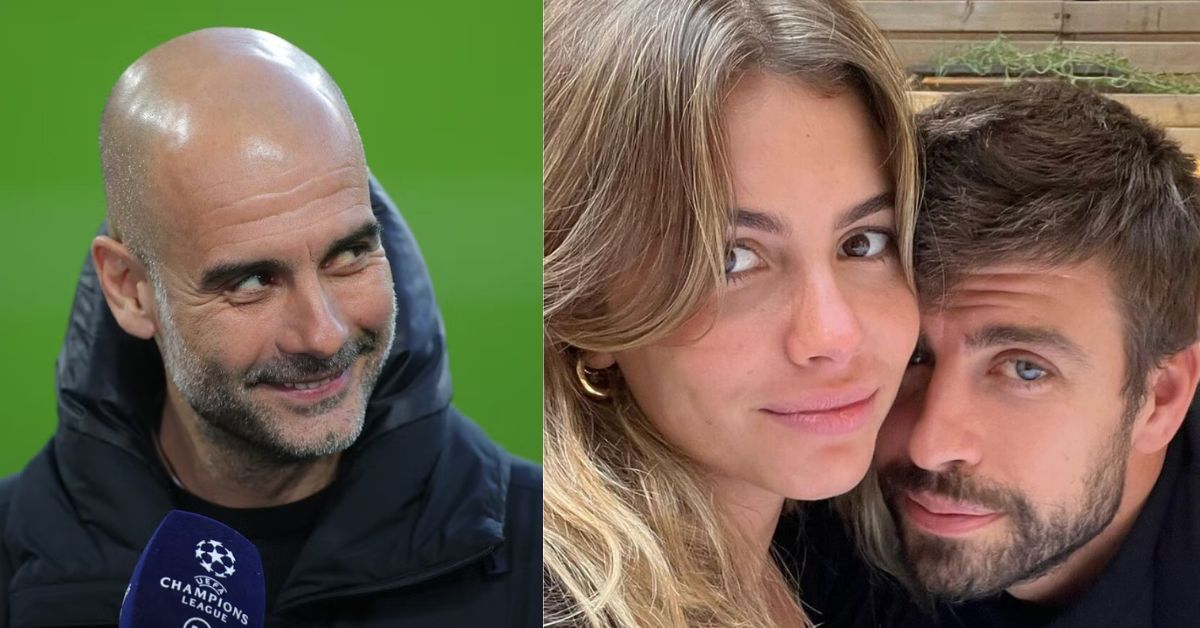 Pique's connection with Pep Guardiola may suffer due to the current reports of an affair between Clara Chia and Pep. Pique and FC Barcelona had remarkable success during the tenure of Pep Guardiola. Pep Guardiola led Barcelona to a record-breaking 14 championships as the team's head coach.
As a result of these speculations, Pep's marriage to Cristina Serra will suffer. They tied the knot in 2014 and now have three children as a family unit. Because she keeps a low profile and avoids social media, Cristina is safe from such speculation.
Check out some of the top news stories we've written about recently. You can get more information from the articles below:
Did Gerard Pique Cheat on Clara Chia Marti?
Gerard Pique's breakup with Shakira was blamed on his suspected extramarital affair. The former Barcelona defender had an experience with Clara Chia Marti, who was dating the Waka Waka singer.
However, there are speculations that Pique is cheating on Clara Chia alongside the current reports of Clara cheating on Pique with Pep Guardiola.
On April 7, MCFC RYRY tweeted, "Pique cheating on Shakira with Clara Chia only for her to cheat on him with Pep Guardiola is the wildest football story of all time."
Pique cheating on Shakira with Clara Chia only for her to cheat on him with Pep Guardiola is the wildest football story of all time

— MCFC RYRY💙 (@mcfcryry) April 7, 2023
Gerard Pique allegedly had an affair with Julia Puig while married to Clara Chia Marti. Spanish journalist Jordi Martin was the first to publish details of an alleged affair between Pique and Julia.
According to the sources, Julia Puig is the cousin of Riqui Puig, a former Barcelona player currently playing in Major League Soccer for the Los Angeles Galaxy. Neither Gerard Pique nor Clara Chia Marti has commented on these rumors.
Stay tuned to Leedaily.com for the most recent updates on your favorite celebrities.