The shooting at Louisville's Old National Bank, which left five people dead and eight more injured, was carried out by Connor Sturgeon, according to his family, who said there were "never any warning indications."
The family said, "No words can express our sorrow, anguish, and horror at the unthinkable harm our son Connor inflicted on innocent people, their families, and the entire Louisville community."
"We mourn their loss and that of our son, Connor. We pray for everyone traumatized by his senseless acts of violence and are deeply grateful for the bravery and heroism of the Louisville Metropolitan Police Department."
"While Connor, like many of his contemporaries, had mental health challenges which we, as a family, were actively addressing, there were never any warning signs or indications he was capable of this shocking act. While we have many unanswered questions, we will continue to cooperate fully with law enforcement officials and do all we can to aid everyone in understanding why and how this happened."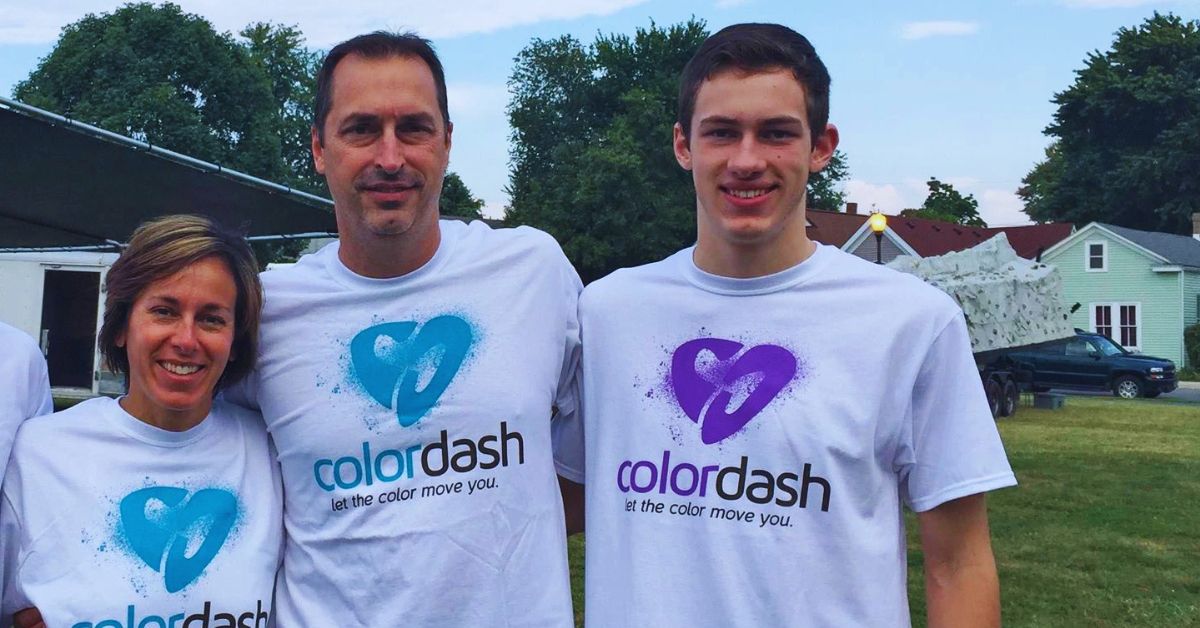 According to Jacquelyn Gwinn-Villaroel, interim chief of Louisville Metro Police, Sturgeon, a 25-year-old bank employee, he legally purchased the murder weapon, an AR-15, six days before the incident.
On Monday, CNN cited unidentified law enforcement officials when they claimed that Sturgeon would lose his job. However, the mayor of Louisville, Craig Greenberg, told reporters on Tuesday that he was unaware that Sturgeon had received such a warning.
Requests for comment on the bank have not received a callback. Sturgeon was born and raised in southern Indiana and attended Floyd Central High School, located about 12 miles outside of Louisville.
An official from the University of Alabama acknowledged obtaining his bachelor's and master's degrees there. He played basketball at Floyd Central for Todd Sturgeon, the head coach, who was also his father. In 2016, as a senior, the younger Sturgeon received the title "Mr. Floyd Central."
Check out: Multiple Casualties Reported in Downtown Louisville Shooting
He was "brilliant, popular, and a standout athlete," according to a former friend and teammate from Floyd Central who spoke to The Daily Beast this week.
Nonetheless, Sturgeon admitted in a 2018 University of Alabama admission essay that "my self-esteem has long been a problem for me" and that "late bloomer in middle and high school, I struggled to a certain extent to fit in, and this has given me a somewhat negative self-image that persists today."
According to CNN and The Daily Beast, the essay had been published on the "CourseHero" website but has since been removed.
U.S. Rep. Morgan McGarvey, who spoke at a press conference with municipal authorities on Tuesday, said that Sturgeon left a note behind and informed at least one person that he was suicidal.
Officer Nicholas Wilt was struck in the head when the two officers approached the building's exterior doors on East Main Street. Sturgeon was shot and killed in the bank by LMPD Officer Cory Galloway during a shootout that also injured Galloway.
Check out: Melissa Joan Hart Speaks Out on Nashville School Shooting
After undergoing brain surgery on Monday, Wilt was in critical condition Tuesday. The left side of Galloway was grazed. To "set up an ambush" for police, according to LMPD Deputy Chief Paul Humphrey, Sturgeon entered the lobby after leaving the victims inside the bank.
Bank employees Jim Tutt Jr., 64; Deana Eckert, 57; Josh Barrick, 40; Tommy Elliott, 63; Juliana Farmer, 45; and Deana Eckert, 57, all perished in the shooting.
Sturgeon had been residing on Taylor Avenue in the southern Louisville community of Camp Taylor. On Monday, according to Gwinn-Villaroel, police allegedly searched his home.
Police were observed bringing suitcases out of the residence and exploring the area for doorbell footage. Gwinn-Villaroel opted not to disclose the contents of the seizure.