The spotlight has been shining on Sydney Sweeney for some time. Her career has taken off in a significant way in the past several years. She became well-known for her role as Cassie Howard in the hit HBO series Euphoria.
The gifted actress quickly rose to prominence and was offered numerous high-profile roles, some of which have yet to be released.
One of the most anticipated is her turn as Spider-woman in Madame Web, a film set in Sony's Spiderverse. Given her incredible success in every part she's played and her knack for capturing the shadowy side of these women's s*xuality, she may very well be the s*x icon of this generation.
It seems like everyone can't get enough of her. So, naturally, they devour all information they can find online about her. The tabloids seem keen on every aspect of her life, from the outfits to the restaurants she frequents to, most importantly, the men she dates.
Follow the links below to find out more information about who some of your favorite celebrities are dating:
Who is Sydney Sweeney Dating?
Her admirers were overjoyed to learn that she had gotten engaged to long-time lover Jonathan Davino after seeing the ring on her finger after the release of Euphoria last year. She was never one to put her personal life, including her dating life, on display by sharing details about it in public or on social media.
The actress discussed it in detail on the cover of Cosmopolitan's Love issue. She said:
"I have a great support system [and] have people who will battle for me and allow me to be on the pedestal and shine without making me feel like, 'Oh no, I'm shining too bright, and I need to step back."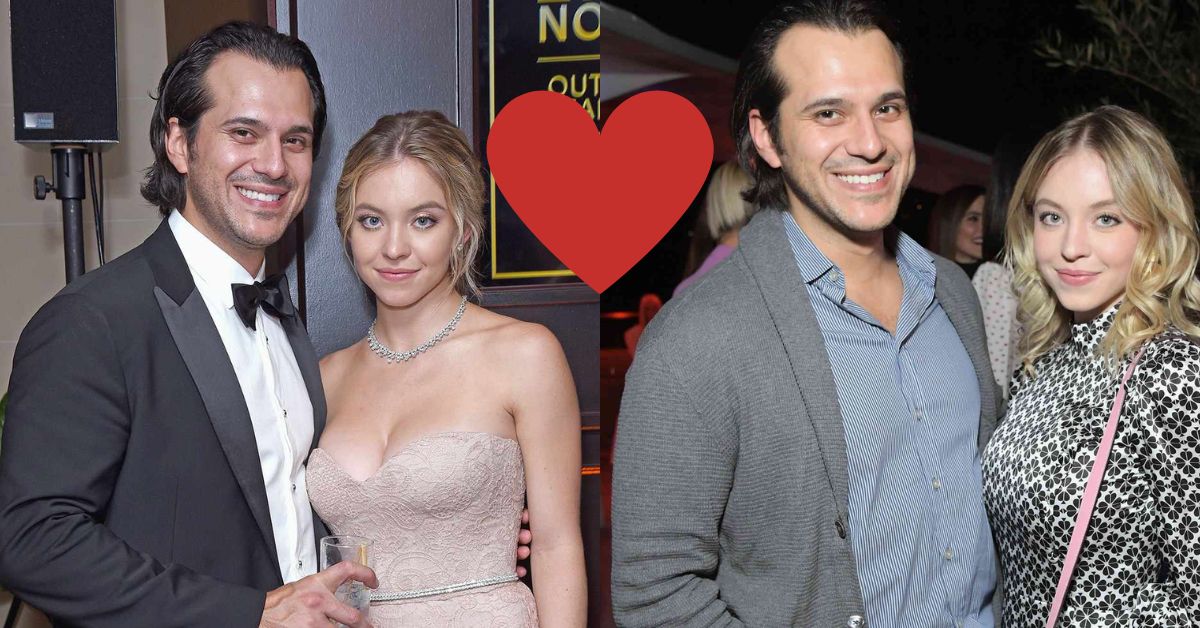 Jonathan Davino is a successful entrepreneur who hails from a family of entrepreneurs. Beyond this snippet of information, not much is known about the character. Sydney Sweeney decided she wanted a family and called herself a "young mum" in July of 2022. She said to The Hollywood Reporter:
"I want to have a family; I've always wanted to be a young mom;– If I wanted to take a six-month break, I don't have the income to cover that," she says. "I don't have someone supporting me; I don't have anyone I can turn to pay my bills or call for help."
She broke down in tears when discussing her inability to do so. The pair is doing well, even though she still dislikes talking about it. To sum up, it may be claimed that the internet has, in a sense, put an end to the mystery surrounding Sydney Sweeney's romantic life.
There Have Been Rumors About Sydney Sweeney's Dating Life
Glen Powell from Top Gun: Maverick and Sydney Sweeney have recently been in the news. They appeared to be getting intimate, like they were on vacation. Later, though, it was revealed that the pair had been working together on a romantic comedy, ending all the rumors. Despite the hot weather, the couple looked hot together on the beach.
While many were disheartened to learn that their dating methods had been flawed, some actually looked pleased by the news. Notwithstanding that, Sydney Sweeney has maintained a shallow profile despite the intense scrutiny she faces.
Others have gone to great lengths to unravel the enigma of her life's mystery man, but they have been unsuccessful so far.
Just clicking on the following links will take you to more information about who some of your favorite celebrities are dating:
Frequently Asked Questions
Who is Jonathan Davino?
Sydney Sweeney spoke openly about what she wants in a romantic companion in her cover story interview for Cosmopolitan's 2022 Love Issue. "I am looking for a best friend."
Is Sydney Sweeney in a Relationship?
Sweeney and Davino's engagement was initially reported after Sweeney was seen wearing an engagement ring during an outing on February 28, 2022, and People Magazine later verified the news.
How Old is Jonathan Davino?
Sweeney, 24, has been linked to Chicago-based Davino, 37, since 2018, although their romance has remained relatively private.
What is the Age Gap Between Jonathan Davino and Sydney Sweeney?
Jonathan is 37 years old, and Sydney is 24, which means they have a 13-year age gap.
How Did Sydney Sweeney, Meet Jonathan?
Sweeney and Davino first fueled dating rumors in September 2018, when they were caught kissing at an Emmys party at the Nomad Hotel in Los Angeles. They were spotted together again one month later, at an InStyle and Kate Spade dinner party.
Are Jacob Elordi and Sydney Sweeney Together?
Despite Sydney and Jacob's friendship, she is still romantically tied to Jonathan Davino, who is dating Olivia Jade. It remains to be seen whether their relationship status changes. But, for the time being, the fact of their relationship is that they are simply friends.