Here is everything we know about the upcoming live-action film adaptation of the iconic video game series Five Nights at Freddy's, including its release date and cast.
Famous for its eerie atmosphere and nonstop horrors, Five Nights at Freddy's is a staple of survival horror fans. The series, which takes place in a kid-friendly restaurant similar to Chuck-E-Cheese and features mechanical puppets that come to life at night, is tailor-made for the big screen.
Little details have emerged regarding the FNAF film since it was revealed some years ago that Blumhouse Studios, known for horror films like Insidious, The Purge, and The Black Phone, would be producing it.
All the information we have so far regarding the Five Nights at Freddy's film is shown here.
Five Nights at Freddy's: Release Date
The release date for the Five Nights at Freddy's film has been planned for October 27, 2023, just in time for Halloween.
The first official look was posted to Blumhouse's Instagram on April 5, 2023. Universal Pictures will release FIVE NIGHTS AT FREDDY'S, directed by Blumhouse, in theaters everywhere on Friday, October 27, 2023. Peacock will air the premiere of the film simultaneously with other broadcast outlets.
View this post on Instagram
Blumhouse CEO Jason Blum revealed on Twitter that fans might expect to watch the whole FNAF movie before the end of this year, despite filming having only begun in February 2023.
On April 6, Jason Blum announced the release date of FNAF in a tweet on his official Twitter page. Check out the full tweet we provided below-
As promised:#FNAF FANS: You asked and we delivered. #FNAFMovie is coming this Halloween on October 27.  2023!!!!!

205 days until the party.

And that is the BIG NEWS

— Jason Blum (@jason_blum) April 6, 2023
Has a Teaser Been Released for Five Nights at Freddy's?
The movie trailer for Five Nights at Freddy's has not yet been released. As new trailers become available, we will post them here.
We have some other recent articles listed below with more information and release dates about upcoming movies and TV shows:
Is Markiplier in Five Nights at Freddy's?
The appearance of Mark "Markiplier" Fischbach, the series' undisputed champion, is one of the most hotly debated topics related to the upcoming Five Nights at Freddy's film. Recently, Mark was interviewed and said, "Everyone wants to know; there was a lot of confusion. Yeah, I can't say anything particular about that. There was a lot of scheduling conflict. And I can't say anything."
The YouTuber did not directly answer yes or no, but instead gave a highly nebulous response that begs more questions than it answers. If he does make a cameo appearance, though, only time will tell.
The Cast in Five Nights at Freddy's
Deadline reported on December 16, 2022, that Matthew Lillard and Josh Hutcherson had been cast in the film. However, their roles were not stated.
On January 24, an insider named DanielRPK said that Elizabeth Lail had been cast, maybe as a female police officer.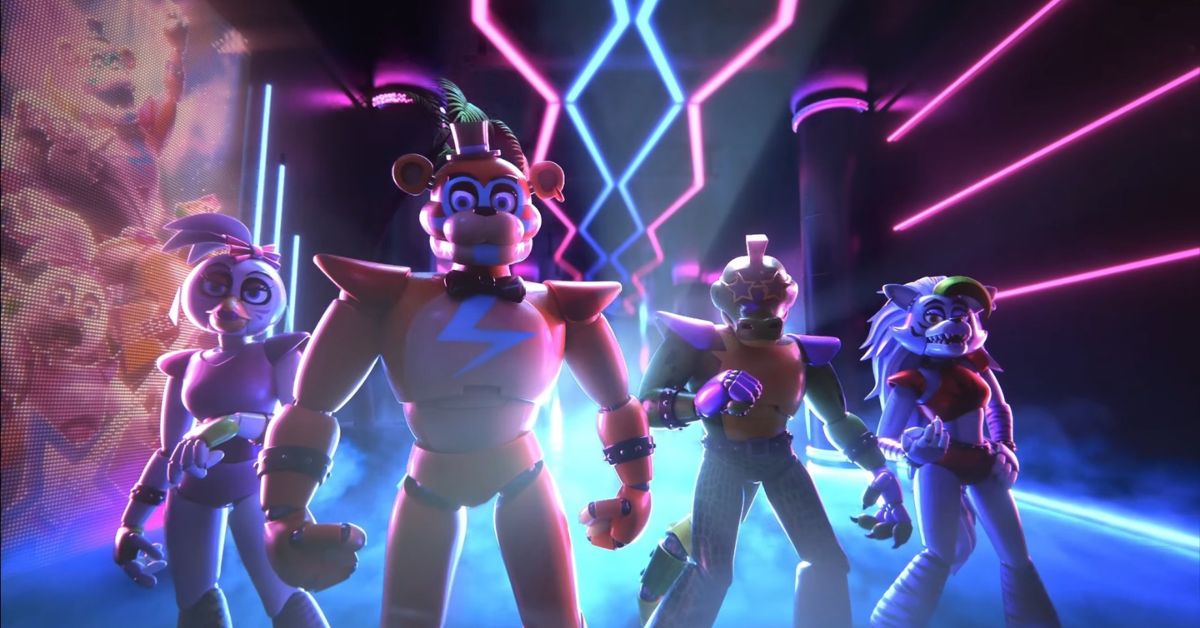 Five Nights at Freddy's will have the same director and writer as Emma Tammi's previous films, The Wind and Blood Moon.
Five Nights at Freddy's: What is the Plot of the Movie?
According to the Deadline report, the movie will follow "a troubled security guard as he begins working at Freddy Fazbear's Pizza. While spending his first night on the job, he realizes the night shift at Freddy's won't be easy to make it through."
Note: Five Nights at Freddy's by Blumhouse will come out in theaters on October 27, 2023, thanks to Universal Pictures. The movie will also come out on DVD the same day it comes out in theaters.
If you want the most up-to-date information on future films, follow us on Twitter.