A documentary about Freaknik is coming to Hulu, and the news comes right before college spring breaks.
Variety was the first to report that Hulu had added Freaknik: The Wildest Party Never Told to its list of documentaries. "Freaknik" is the name of a spring break festival that takes place every year in Atlanta, Georgia. Most of the students who go are from historically black colleges and universities.
The first "Freaknik" happened in 1983. At first, it was just a picnic in a public park near the Atlanta University Center. The DC Metro Club, a student group, put it together for students who couldn't afford to go home for spring break.  By the mid-1990s, the event had grown into a full-fledged block party with live music, vendors, street food, and more.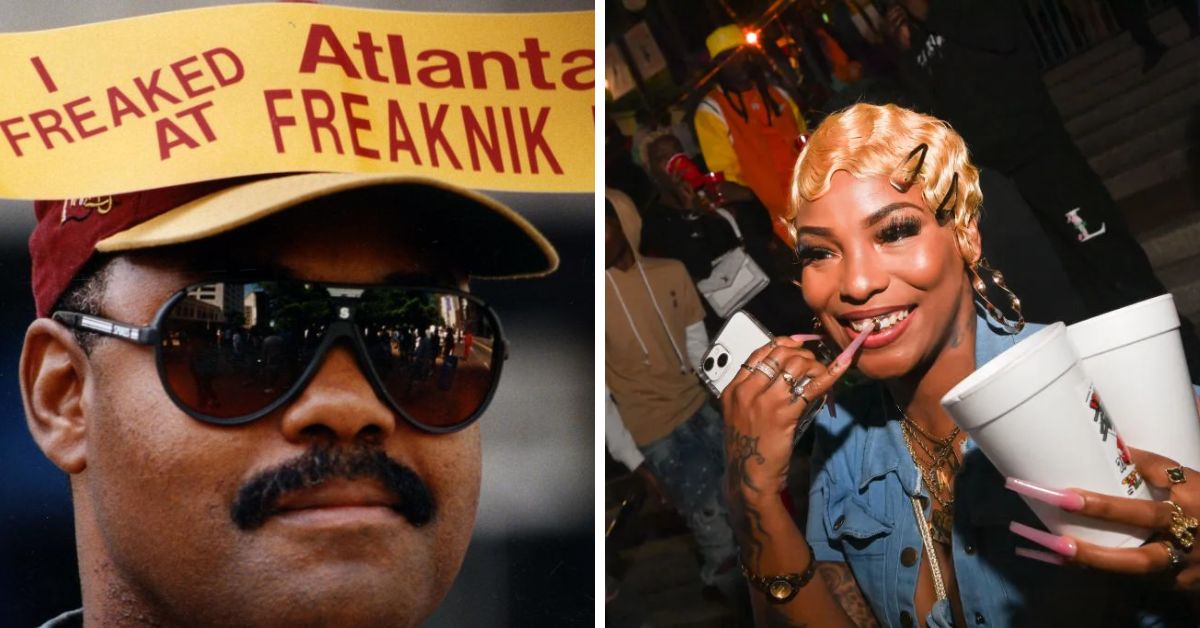 Read this article for more details:
In 1999, the city shut down the festival and told people not to go. Twenty years later, in 2019, the festival was brought back. But now, people who have Hulu will be able to hear from the people who were at those wild and crazy block parties what really happened.
The showrunner, Geraldine L. Porras, and the director, P. Frank Williams, are an executive producer on Freaknik: The Wildest Party Never Told. So are Jermaine Dupri, Luther Campbell, Peter Bittenbender, Melissa Cooper for Mass Appeal, Eric Tomosunas for Swirl Films, Terry Ross, and Alex Avant. Jay Allen and Nikki Byles are both producers.
Hulu's Freaknik Documentary Review
Hulu's official description of the documentary says that Freaknik: The Wildest Party Never Told "recounts the rise and fall of a small Atlanta HBCU picnic that exploded into an influential street party and spotlighted ATL as a major cultural stage. Can the magic of Freaknik be brought back 40 years later?"
Several of the show's producers, like Jermaine Dupri and Luther "Uncle Luke" Campbell, also took part in Atlanta Magazine's Freaknik oral history. You can start there to get an idea of the kinds of stories you'll hear in the documentary.
Hulu announced "Freaknik: The Wildest Party Never Told" documentary detailing how the iconic event began and its demise
Hulu announced "Freaknik: The Wildest Party Never Told" documentary detailing how the iconic event began and its demise pic.twitter.com/djRLb2QlBA

— AuxGod (@AuxGod_) April 6, 2023
Hulu Freaknik DOC Release Date
Freaknik, a documentary on Hulu, has not yet been given a release date, and the streaming service has not yet put out a press release or trailer. But we can probably guess that the Freaknik documentary will come out in 2024, maybe even in the middle of April, which would be the 40th anniversary of the famous Freaknik party in 1994.
Shelia Turner, a photographer, made sure that 1994, the year of Freaknik, was well documented. Since the Hulu description pointed out that Freaknik will be 40 years old in 2024, we can guess that the documentary will air that year. But again, all of this is just a guess.
Frequently Asked Questions
Where can I watch the Freaknik documentary?
Hulu is making a documentary about Freaknik, an important annual street party in Atlanta in the 1990s that started as a small HBCU picnic and grew into something bigger.
Who created Freaknik?
It was held in Piedmont Park in 1982. It got its name from a well-known Rick James song. Sharon Toomer, who started the event, says that Freaknik changed over the years and attracted students from all over the U.S. She says that the increase is due to the Atlanta University Center.
When was Freaknik cancelled?
It was called the most famous street party in Atlanta by an Atlanta magazine. Freaknik stopped being celebrated in 1999 because of what the police and government leaders did.