Jennifer Garner, an American actress who is well-known, will make her first appearance on the Apple TV+ streaming service. The streaming giant just announced that Garner will star in and help run a new show called "My Glory Was I Had Such Friends," which is based on Amy Silverstein's memoir of the same name.
The show will be a limited series that follows a group of women who help Silverstein while she waits for a second heart transplant. Jennifer Garner's addition to Apple TV+ is likely to bring in more viewers because she has a long list of successful projects and is well-known. In this answer, we'll talk more about Garner's upcoming role on Apple TV+ and what fans can expect from her performance in "My Glory Was I Had Such Friends."
Jennifer Garner Joins Apple Tv+
"Alias," the significant J.J. Abrams drama about Sydney Bristow, a graduate student moonlighting as a seductive spy, provided Jennifer Garner with her big screen debut. her power? Sydney and her coworkers toil for a sinister syndicate that poses as a government skunkworks project, not realizing they are actually working for the bad guys.
Sydney is shown in the pilot bleeding and battered after being kidnapped and mistreated by a rival faction. The story then flashes back in time to demonstrate how Sydney's once-easy life descended into peril, a journey that makes Sydney realize how little she actually knows about those who are closest to her.
Perhaps for this reason, Garner feels so perfectly cast in "The Last Thing He Told Me" on Apple TV+, 21 years later. (To the point where even Julia Roberts, who withdrew from the project due to scheduling issues, now seems out of place with the subject matter.)
Based on Laura Dave's quick, best-selling novel, Garner's new limited series is a very different kind of thriller than "Alias." However, it also centers on a woman who discovers unexpectedly that no one around her is exactly who they seem to be. She then becomes determined to learn the truth, even as each revelation puts her in more danger.
The beginning of "The Last Thing He Told Me" also occurs in the middle of a dramatic climax: In a hotel lobby, Hannah (Garner) is desperately looking for Bailey (Angourie Rice), her teenage stepdaughter. There is a noticeable difference in their situation when the pre-crisis flashback starts.
Here you can also check more celebrities' latest news:
Specifically, the presence of Hannah's husband and Bailey's father, Owen (Nikolaj Coster-Waldau). Hannah was leading a happy life in Sausalito before whatever unpleasantness sparked the hotel chase. She works as a sought-after woodturner and lives in one of the town's floating Venetian homes with Owen and Bailey.
Although Bailey is typically stubborn for her age, Hannah is so fortunate that Bailey's attitude seems to be the only aspect of her life that could use some work. The trouble starts when Owen, a computer engineer at a tech startup called The Shop, disappears on the same day that regulatory investigators search the company's headquarters.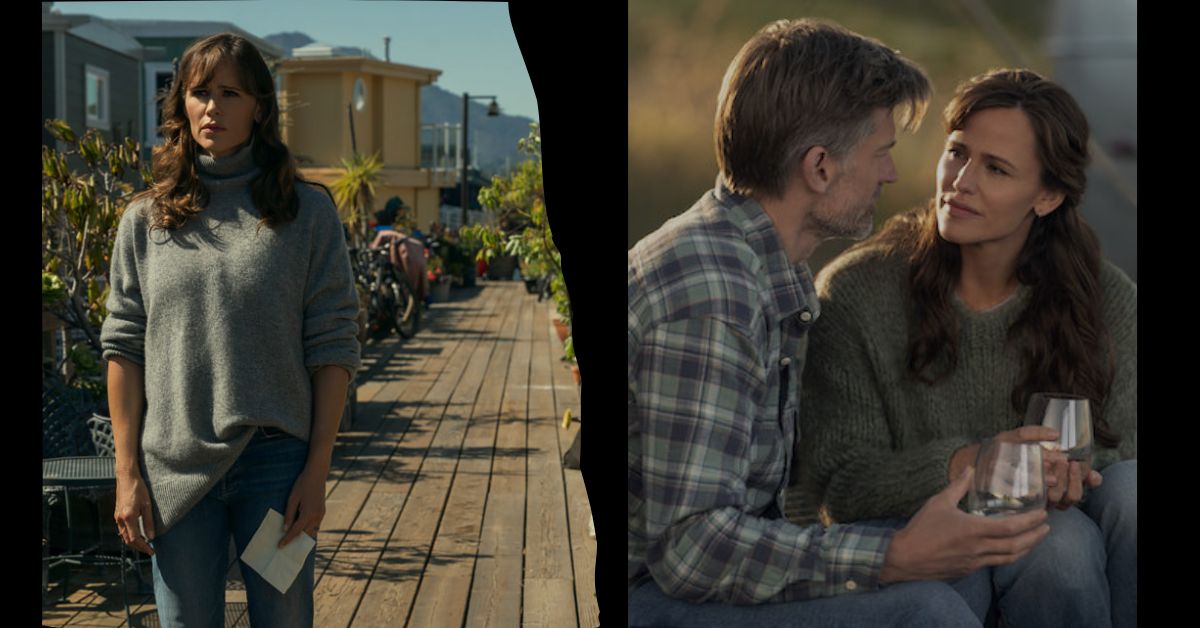 Hannah is left trying to figure out Owen's disappearance and how it relates to The Shop, whose collapse is being described as an Enron-caliber Ponzi scheme on local news broadcasts. Hannah's husband has only left her with a note that reads, "Protect her," as the likelihood of his quick return becomes less and less likely.
With federal agents and shady detective types lurking around every corner and Bailey pleading for explanations and assurance Hannah doesn't have to provide, Hannah's peaceful life quickly turns into a raging torrent. Hannah fights to learn the truth about Owen's disappearance with assistance from her journalist bestie Jules (Aisha Tyler) and Jake (Geoff Stults), a former lover and well-connected lawyer.
The only person more confused than she is, Bailey, must be parented and protected at all times. Most of the series, which Dave developed with her husband, Oscar-winning screenwriter Josh Singer ("Spotlight"), won't come as a surprise to those who read and fell in love with Dave's book, including executive producer Reese Witherspoon.
The meticulous recreation of the book in the adaptation primarily serves to highlight how the punchy thrills of the book are diminished by the change in medium. Because of how the show will air, Hannah's story appears hazier on the screen than it does on the page.
Even though the entire series could be finished in a single afternoon and the compelling book could be read in the same amount of time, Apple TV+ is airing the seven-episode show every week after its two-episode premiere. Even the runtimes imply a lack of conviction in the ability of the story to develop into a series.
Having said that, Garner brings a tremendous amount of grit and gravitas to the part. The reason Garner was so good in "Alias" is that she can use vulnerability as a superpower. Even when the scripts don't specifically address Hannah's emotional arc, Garner's performance is sufficient to convey that Hannah sharpens and becomes more shrewd as she embraces the emotional storm.
It's not just her. In the end, Garner and Rice's performance in "The Last Thing He Told Me" is a two-hander. Rice brings every bit of the pathos she gave to her character in HBO's "Mare of Easttown." Thank goodness, Rice also gets a chance to briefly display her lovely, fluttery singing voice.
Each episode of "The Last Thing He Told Me" builds to one of the more jaw-dropping cliffhangers in the book, and the show is beautifully shot by an all-female team of directors. The show is perfectly entertaining when combined with Garner's natural performance, even though it chooses to mimic the novel rather than expand upon it. Under your remote, there is a folded, handwritten note with one directive: "Wait a few weeks and watch 'The Last Thing He Told Me' in one sitting."