On Thursday, nine days after the late-night stabbing of Bob Lee sparked a fierce outcry about public safety in San Francisco, police said that they had arrested a friend of the senior tech executive and would be charging him with murder. Family members told authorities that Mr. Lee knew the suspect in the killing, a tech entrepreneur and consultant named Nima Momeni, 38.
Mr. Momeni, the proprietor of an enterprise technology firm in Emeryville, was arrested in that city following a lengthy investigation against the backdrop of passionate assertions that the murder was indicative of a town in which the professional class is prone to random attacks. Mr. Momeni was arrested and put into the San Francisco County Jail on Thursday morning; he will be arraigned on a murder charge the following Friday.
Despite mounting concerns about random violence and property crimes in the city, law enforcement authorities during a news conference claimed that Mr. Lee's murder did not follow that pattern. Bill Scott, the city's police chief, remarked, "This has nothing to do with San Francisco — it has to do with human nature."
San Francisco's Democratic state senator, Scott Wiener, said the hasty judgments made by tech stars like Elon Musk and colleagues of Mr. Lee, a prominent figure in Silicon Valley, were harmful to the city as it struggles to recover from the coronavirus pandemic.
Very sorry to hear that. Many people I know have been severely assaulted.

Violent crime in SF is horrific and even if attackers are caught, they are often released immediately.

Is the city taking stronger action to incarcerate repeat violent offenders @BrookeJenkinsSF?

— Elon Musk (@elonmusk) April 5, 2023
"This is the danger of making one crime into a symbol," Mr. Wiener said. "This was a horrific, brutal murder, and I am so grateful that the police solved it so quickly. And San Francisco does have real public safety problems. But this crime does not appear to do with them."
"This is the danger of making one crime into a symbol. This was a horrific, brutal murder. And San Francisco does have real public safety problems. But this particular crime does not appear to have anything to do with them."https://t.co/4uI1mtvLO6

— Rob Rand Wants Justice for the Menendez Brothers (@MenendezRand) April 13, 2023
In an interview on Thursday, Mr. Lee's brother, Oliver Lee of Palo Alto, California, said the family's anguish was compounded by efforts to "co-opt" the tragedy. According to him, "Bob loved being in San Francisco, and San Francisco loved Bob," He said that many young people in the city would approach his brother on the street to seek his counsel.
"Bob loved being in San Francisco, and San Francisco loved Bob." @OliverLee https://t.co/dNydVOUE9z pic.twitter.com/Gk5PK8hi9s

— Ron Pragides  (@mrp) April 14, 2023
He explained that his brother, a father of two, had recently moved to Miami from the Bay Area and Silicon Valley for work reasons but that he still made frequent trips back to the area to visit his ex-wife and their two teenage daughters.
San Francisco's district attorney, Brooke Jenkins, said, "The loss of a young, vibrant leader and innovator has rocked our city and even beyond." However, she spoke out against what she called "reckless and irresponsible statements" depicting the city as a hub of violent crime, explicitly referencing comments made by Mr. Musk, the CEO of Twitter and Tesla.
San Francisco district attorney Brooke Jenkins called out Elon Musk for his "reckless and irresponsible statements" about the killing of Cash App founder Bob Lee https://t.co/zSj0VtQLS5 pic.twitter.com/gm6zHuUwau

— philip lewis (@Phil_Lewis_) April 13, 2023
The metropolis of 808,000 people has seen a decrease or stable rate of violent crime during the previous few years. According to FBI data, the city's murder rate in 2020 was significantly lower than that of large U.S. cities.
Read the following posts to find out how much money Nima Momeni had and about his s*xuality:
But the murder has only served to heighten tensions between the city and the tech industry, which is crucial to the city's economic future.
"Anyone who walks a couple of blocks in San Francisco (outside of Pac Whites where things seem oddly safe) knows how dangerous the city is," internet investor and entrepreneur Jason Calacanis tweeted on Thursday. "Pac Whites" is slang for the affluent Pacific Heights district.
*everyone* has said we don't know the details of any individual case, but at the same time anyone who walks a couple of blocks in San Francisco (outside of Pac Whites where things seem to be oddly safe) knows how dangerous the city is.

— @jason (@Jason) April 13, 2023
Mr. Lee, a tech executive, was found on a sidewalk at 2:35 a.m. on April 4 and was pronounced dead at the scene. His arrest, first reported by Mission Local on Thursday morning, ending days of mystery surrounding his death. Family, relatives, and law enforcement have indicated he was on business in San Francisco during the attack.
No arrests have been made. This is an open investigation. Anyone with information is asked to call the SFPD 24-hour Tip Line at 1-415-575-4444 or Text a Tip to TIP411 and begin the text message with SFPD. ➡️ https://t.co/Dbr3bzRz3q pic.twitter.com/DBhK5G17Qv

— San Francisco Police (@SFPD) April 4, 2023
Mr. Lee's brother described the suspect as "just another tech entrepreneur in my brother's orbit," but police officials remained tight-lipped about the case and the motive.
New information suggests that the victims were "From what we've learned recently, it seems like it was more like entrepreneurs and people trying to make their name in San Francisco," as Oliver Lee put it. However, he noted that the family did not know Mr. Momeni or share his brother's intimate friendship with him, nor did they understand why the two would have met on the night of the murder.
According to his LinkedIn page, Mr. Momeni operates a tech support company called Expand IT Inc. out of a brick loft-style office in Emeryville, across the water from San Francisco. His business card states that he specializes in server management, cybersecurity, and general information technology support.
According to court documents from Alameda County, Mr. Momeni was arrested in 2011 on suspicion of possessing a switchblade and driving while his license was suspended for a prior DWI conviction. The charges of suspended license and knife possession were dropped after his no-contest plea.
Mr. Momeni is facing enhanced charges this week because he allegedly used a knife to commit murder.
Sam Singer, a public relations consultant in the Bay Area and Mr. Momeni's neighbor in the converted steam engine factory from the early 20th century, described Mr. Momeni as "bright, hard-charging, charming." In Mr. Momeni's office, Mr. Singer said, "a classic San Francisco Bay Area tech office" complete with a pool table, a high-end stereo system, and gourmet cuisine in the kitchen.
There have been accusations that the city's compassion for the homeless and the mentally ill has hindered its capacity to maintain order in downtown San Francisco, which has seen an upsurge in tent encampments and open-air drug use in its public places since the onset of the pandemic. The local prosecutor, Chesa Boudin, was voted out of office last year because increased property crimes made citizens feel less protected.
If you want to know how much money Bob Lee had and who his wife is, read the posts below:
High-profile individuals, such as Mr. Musk and Michael Arrington, creator of the industry site TechCrunch, blamed the city for Mr. Lee's death in the immediate aftermath of the murder.
San Francisco had 56 homicides in 2017, but there was an early decline in other violent crimes. The local police department reports that the homicide rate increased to 56 in 2021 and 2022. Before Mr. Lee's murder, the city had already seen 12 homicides this year, two more than in the corresponding period last year.
But the high-profile crimes have kept the city's issues in the spotlight. For example, just days after Mr. Lee's death, a former fire commissioner was hit with a metal pipe in the Marina District, sending him to the hospital. The victim's relatives blamed an encampment of homeless people he had tried to force out of the affluent neighborhood. San Francisco Mayor London Breed requested increased funding for police overtime in March, and the Board of Supervisors agreed.
Mr. Lee was well-liked by his friends and family for his many positive qualities, including his kindness, intelligence, and selflessness as a mentor, as well as his tremendous energy and sociability, which allowed him to stay out late even on weeknights frequently. Crazy Bob was his screen name because that was the name he was given when he was a young water polo player.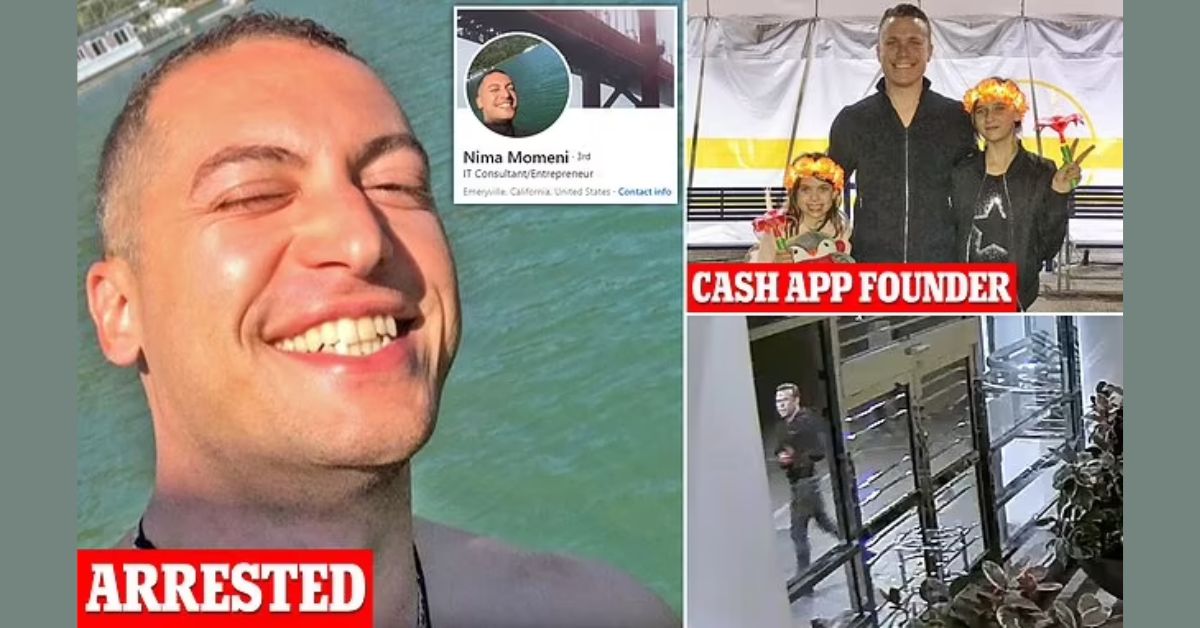 He was the chief product officer at MobileCoin, a cryptocurrency startup based in San Francisco. He had previously come to prominence as the chief technology officer at payment startup Square (which rebranded as Block in 2021). Colleagues also cited Mr. Lee's contribution to the development of Cash App, a mobile payment service.
His brother termed the loss "crushing," He was remembered as an optimist with a passion for art and music who hoped to see technology accessible to everybody. According to Oliver Lee, Bob Lee had a vast network of connections, from the VC firms of Silicon Valley to the regulars at the Burning Man arts and music event.
According to Mr. Lee's family, the deceased man had visited a buddy earlier that evening. It was noted about Bob that he "would make time for anyone."
Mr. Lee was stabbed on affluent Rincon Hill, a neighborhood with echoes of the attack in the Marina District. The area is a popular spot for IT employees due to its proximity to downtown, Google's headquarters, and Oracle Park, the San Francisco Giants home.
During the day, the area transforms into a haven for professionals, including tech industry professionals, by providing them everything from pour-over coffee shops to grab-and-go lunch counters to a specialty grocery store. However, the streets are usually deserted after dark as people return to high-rise apartments.
Mill Valley is a wealthy town about 15 miles north of San Francisco in Marin County. Before going to Miami, Mr. Lee told associates that he admired the excitement of the city's digital startups. Mr. Lee's father recently lived with him, as evidenced by his social media posts.
"Life has been an adventure with two bachelors living together, and I'm so happy that we were able to become so close these last years," the father, Rick Lee, posted on Facebook. "Bob would give you the shirt off his back. He would never look down on anyone and adhere to a strict no-judgment philosophy."