Jake Gyllenhaal and Jeanne Cadieu have been dating since late 2018. The two had kept their relationship very covert throughout the years, but on May 6, 2021, they were seen holding hands on a rare public outing in New York City.
They first appeared together in public in September 2021 at the New York Film Festival presentation of The Lost Daughter. They posed for the photo with Maggie Gyllenhaal and her husband, Peter Sarsgaard.
Gyllenhaal used to date many more famous women, such as Kristen Dunst, Natalie Portman, Reese Witherspoon, and Taylor Swift.
In an interview for Vogue U.K. published in May 2020, the actor, who turned 40 in December, talked about some of the more reflective moments of his life. He claims that as he's gotten older, he's become less interested in his career and Hollywood and more interested in enjoying his life.
"I'm interested in my life, even more so than my work. I've reached a point in my career where I feel hungry differently. I've seen how much of my life I've neglected due to being committed to that work and that idea."
"Yes, of course, I do," he said. "I do. I think that's probably why I see the end of the show the way I see it. I know that's why I see the end of the show the way I see it." He continued: "I'm not someone who has ever existed in a space where I've known what's coming next." Around the interview, he trailed off, saying, "But you do have to be open to it. And there has been no other time in my life that I can safely say…."
Gyllenhaal may not want to say much more about Jeanne Cadieu because of his history of high-profile relationships, but the question remains: who is she? We have little information from a few Instagram posts she has made (she and Gyllenhaal prefer to keep their connection private).
Click on the links below to learn more about who your favorite stars are dating:
Jeanne Cadieu is a 26-year-old French Model
According to her Instagram bio, Cadieu is signed with Elite and Women. She has walked for Schiaparelli, Valentino, and Saint Laurent, among others. Cadieu also appeared in three Loewe ads that year.
Jeanne Cadieu is a Student at Columbia University
Cadieu mentions attending an Ivy League school on her Instagram account, but her major is a mystery. The Gyllenhaal strongly connect to Columbia, as Jake, Maggie, and their mother are all alums. Before pursuing acting, Jake dabbled in Eastern philosophy and religion.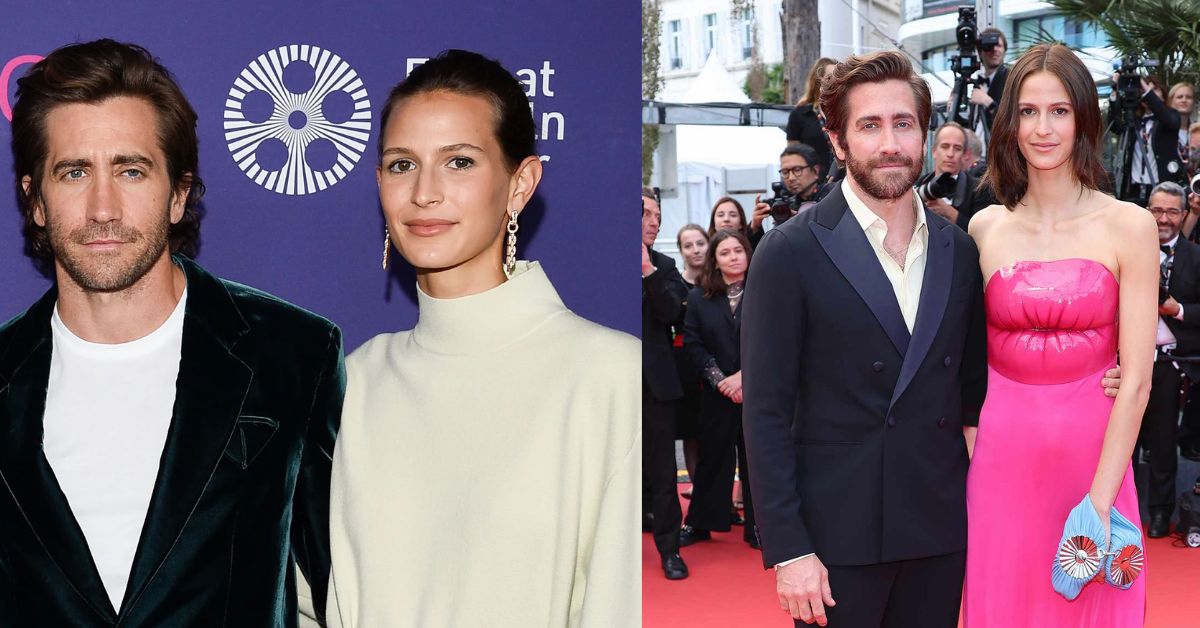 They Have Chosen to Keep Their Relationship Private
Throughout their time together, the couple has prioritized personal space. Cadieu has not made any Instagram posts specifically for or about Gyllenhaal. Taylor Swift's re-released Red album included a new "All Too Well" lyric seemingly about ex-husband Jake Gyllenhaal's years-long proclivity toward dating younger women ("And I was never good at telling jokes but the punch line goes / I'll get older but your lovers stay my age," Swift sang), but neither responded to the lyric on social media.
They Might Be Thinking About Getting Married
In October 2021, Gyllenhaal was a guest on The Howard Stern Show. The actor was very open about his feelings for Cadieu.
"I love her so much. She's such a good person," he said, adding that marriage is "a choice for both of us."
View this post on Instagram"
The Couple Appeared Together at the Cannes Film Festival in May 2022
Gyllenhaal and Cadieu attended the premiere of The Innocent and posed for photographers. The model looked stunning in a strapless fuchsia gown by Loewe, while her beau looked dapper in a classic double-breasted suit.
In August 2022, Gyllenhaal and Cadieu were seen together in New York City. The pair went to the drugstore dressed identically in a white t-shirt, jeans, baseball caps, and sunglasses.
Click on the links below to learn more about who your favorite stars are dating:
They Were Reshot a Few Months Later in New York
It was November 2022, and Gyllenhaal and Cadieu were strolling through Soho. Cadieu donned a fashionable shearling coat over a black hoodie, dark wash denim, and brown Chelsea boots. Gyllenhaal cut a dashing figure with his leather jacket, pants, and Adidas sneakers.