Fans think Safaree Samuels and Amara La Negra are d*ting after seeing them dancing and k*ssing at the birthday party for her children. In a "Love & Hip-Hop: Miami" episode, Safaree praised Sualteza and Sumajestad, who are twins. He gave the toddlers Rolex watches and seemed to flirt with their mother as well.
After getting divorced from his wife Erica Mena, Safaree recently moved to Miami, and it looks like he has landed a new part on the reality TV franchise. Videos from the birthday party showed that Safaree gave the babies sparkly watches.
"I'm doing this because I'm new to Miami and you know ever since I've been here, Amara has been a great everything; friend, tour guide, helping me with my Spanish. She's just been a great business partner," He told her that he and Amara talk to each other a lot and that she sends him daily texts that help him stay motivated.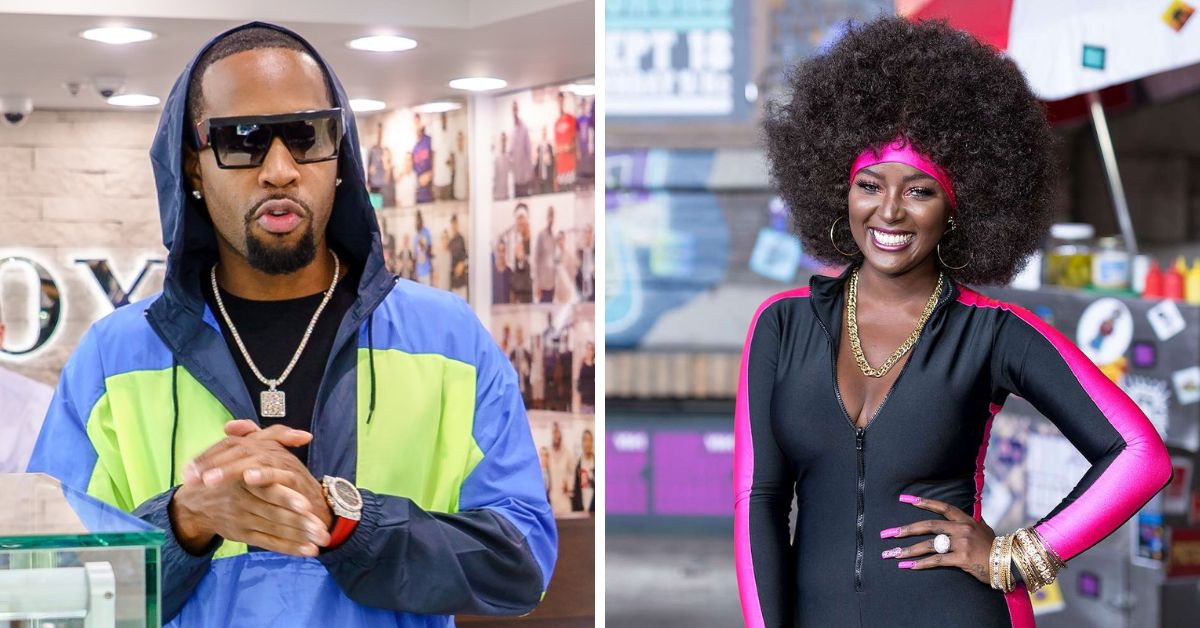 Get the latest scoop on the relationship status of your favorite celebs:
The party's dress code looked like it was from the 1600s. Amara's outfit and haircut were interesting, but so was the k*ss she shared with Safaree. People saw them dancing, and then they ki*sed as confetti flew around them.
Safaree has two kids with his ex-wife, Erica Mena. When she saw videos of him giving her twins Rolexes, she seemed upset.
"Awe so cute. It's just very interesting how my kids have NEVER received gifts like this by this waste man,"  Erica wrote in the comments part of a Shade Room video.
View this post on Instagram
"My daughter just turned 3. All she got was a birthday cake and a few balloons in his living room. And please don't get me started on how he didn't do anything for my son's 1st birthday until two weeks after the fact. And again, that was just balloons in his living room. But happy everyone enjoyed this circus theme birthday party with a deadbeat clown as the special guest," she said.
Mena also made fun of Safaree for moving "desperately" to Miami after she turned down his attempts to keep d*ting her even though they were divorced. She also said that the father of two needed money for child support and unpaid medical bills for his children.