Over a decade after his appearance on American Idol, Adam Lambert still stands out as a fan favorite. He became the lead singer of the iconic rock band Queen after his time on the show ended, and he also continued to work on his music.
On February 24, Adam's new album, "High Drama," will be released. The cover art features his skull surrounded by shards of glass, which Adam hopes will convey a meaningful message.
This powerful artwork reflects Adam's (a gay man in the music industry) ability to overcome obstacles on his path to success.
Though no one could ever doubt his incredible skill after American Idol, he came out as gay and alienated some of his former followers. He caused a stir at the 2009 American Music Awards when he kissed a male band member on the spot during his performance. Adam claimed that, as a result, he was briefly blocked by the TV station.
If you want to know who your favorite celebrities are dating now and what their relationships are like, check out the posts below:
Despite this, Adam hasn't allowed homophobia or transphobia to change his identity. His first film role was in this year's Fairyland, about a father and daughter living through the Gay Liberation Movement and the AIDS crisis in San Francisco in the '70s and '80s.
We know Adam is confident in who he is, but we can't help but wonder: Is he seeing anyone?
Who is Adam Lambert Dating?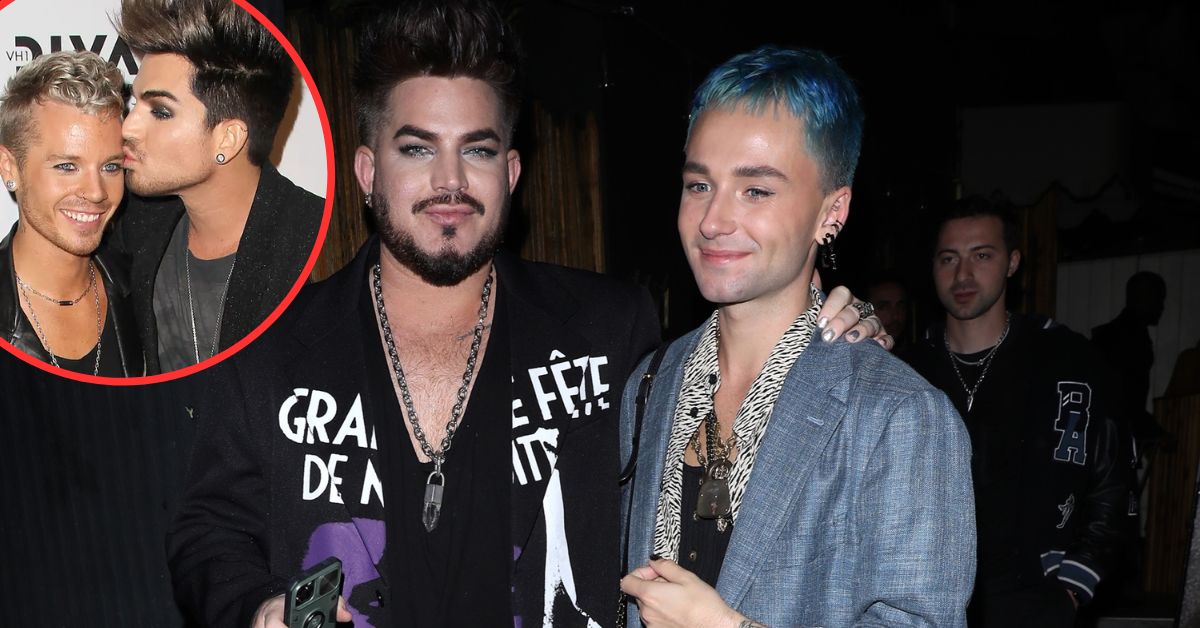 Adam is currently dating Oliver Gliese, a fashion industry professional. According to his LinkedIn profile, Oliver is a Copenhagen-based fashion label Ganni A/S client adviser. A former innovation forum coordinator for the Global Fashion Agenda was.
The two seem to have kept their relationship under wraps throughout the years, despite frequent appearances in photographs together on public occasions. According to Just Jared, they were first linked in November 2020 after being caught kissing on a beach in Tulum.
View this post on Instagram
Adam dated model Javi Costa Polo before he started dating Oliver, as reported by The Sun. They had an Instagram romance that ultimately fizzled out after Javi, a Spanish exchange student, returned to his native country.
Check out the posts below to find out who your favorite celebrities are dating and their relationships:
According to Adam's 2020 interview with The Sydney Morning Herald, he dated Finnish TV personality Sauli Koskinen from 2010 to 2013.