Adam Lambert is thinking about the homophobia he had to deal with after coming in second place on American Idol in 2009 and how it made him stronger.
During his acceptance speech at The Creative Coalition's annual Spotlight Initiative Awards Gala Dinner with Entertainment Weekly in Park City, Utah on Saturday, the singer-songwriter talked about his early years in the business. He said that when he auditioned for American Idol, he didn't think he'd get very far.
"I was like, 'Man, I don't think they're going to take me. I'm the gay guy. This is a pipe dream,'" said Lambert. "And I made it to the final and I couldn't believe it. I mean, I had no idea that it would go that long."

While he suddenly shot to success after his season of Idol ended, public discussion regarding his s*xuality soon swirled: "Once I got off the show, I got signed a record contract. There was an Entertainment Weekly article that was like, 'Oh, this guy's exciting, and it may or not be because he might be gay.' And I was like, 'Might be?!'"
Describing the "very interesting journey" throughout the entertainment industry that followed his expertise on the singing competition show, Lambert said, "There were no gay guys. It was kind of the Wild West in terms of that."
Explore some of the excellent material we have to offer about famous LGBT people:
He then talked about the controversial performance of his debut single "For Your Entertainment" at the 2009 American Music Awards. The performance ended with a kiss with one of his male band members, which caused controversy at the time.
"I did the kind of performance I had seen since I was a teenager. I was kind of s*xy, and had dancers on stage, and I did a couple of suggestive moves with a couple of dancers, and an impromptu kiss with my bass player. I was feeling it," said Lambert. "Well, I got off stage and I got in trouble. The network was like, 'How dare you?' They banned me for a while. They threatened me with a lawsuit."
Thinking back to his reaction, he added:
"It was like, 'Oh, OK, that's where we're at.' I didn't know. I'd been in a bubble in L.A. amongst artists, weirdos, and I didn't realize that kind of thing would ruffle feathers the way it did."
At the time, Lambert decided that he wanted to work hard and "affect change" for LGBTQ+ people in the music industry and beyond.
"So, that's what I did," he recalled. "I was like, 'Well, fine. I'm going to lean in and I'm going to be as gay as I f—-ing can be, and be flamboyant, and be wild. And if it gets me into trouble, it gets me into trouble, but I'm not going to back down from it."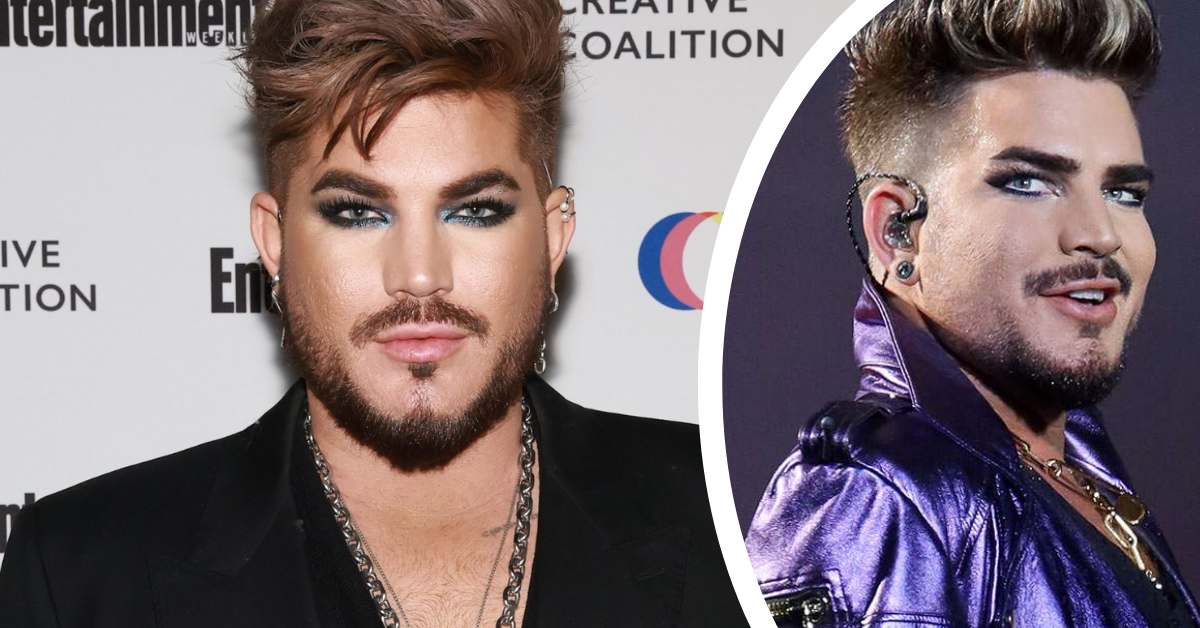 After more than a decade, he has seen the results of his hard work. "Over the past few years, I keep meeting more and more young people that saw me when they were a kid on TV," added Lambert.
"They're like, 'Oh, you know what? You helped me talk to my parents about being gay. You made me feel like it was OK to be who I was — and I'm not the only one that did that for young people."
He then acknowledged that the entertainment field has "come so far in terms of LGBTQ+ communities," noting that "it is now a viable business move" for music companies "to sign gay talent."
The ceremony was part of the Sundance Film Festival. In the film Fairyland, which Lambert was in for the first time, the award was given to him by Cody Fern.
"It's a story about a father raising his daughter on his own in San Francisco in the 1970s, and it's the Gay Liberation Movement and then into the 1980s with the AIDS epidemic," detailed the musician.
"This is a whole new venture for me, but what I love is that like in the music industry, being a part of something like this can affect change," he told the crowd.
"Visibility is so powerful. The LGBTQ community has been under attack for a long time. We're under attack again. There's a lot of conservative pushback and making art that represents the queer experience and stars queer people, that gives the LGBTQ community strength, hope."
Lambert then concluded his speech, "I'm so thrilled to be an artist at this time and we have a lot of challenges in front of us. It's not over yet. There's still work to be done, but I am just so proud of the work that's been done so far."
During the event, he talked to PEOPLE about Fairyland and the possible effects of its story:
"I'm really excited that I'm part of a film that looks at a grown gay man parenting a little girl, especially in a time where so much of the toxic rhetoric around anti-gay legislation is like, 'What about the children? Gays shouldn't be around children,' all this terrible BS… to put it quite frankly."
"It's really nice to be in a film that celebrates it and shows the humanity between a parent and their child, no matter who they are," added Lambert.