Facebook users who had an active account between May 2007 and December 2022 are eligible to seek a share of the $725 million settlement reached by parent company Meta in response to the Cambridge Analytica controversy.
Meta agreed to pay the sum in December to end a class action complaint that claimed the company misled customers about its privacy settings and allowed Cambridge Analytica and others to access private user information.
Four years ago, after an international outcry, Facebook disclosed that data analytics firm Cambridge Analytica, which worked on Trump's campaign, had gotten the private information of as many as 87 million Facebook users. Since then, a court struggle has ensued.
Users of Facebook can now apply for a cash payment as part of a settlement after it was granted preliminary approval by the California judge handling the case late last month.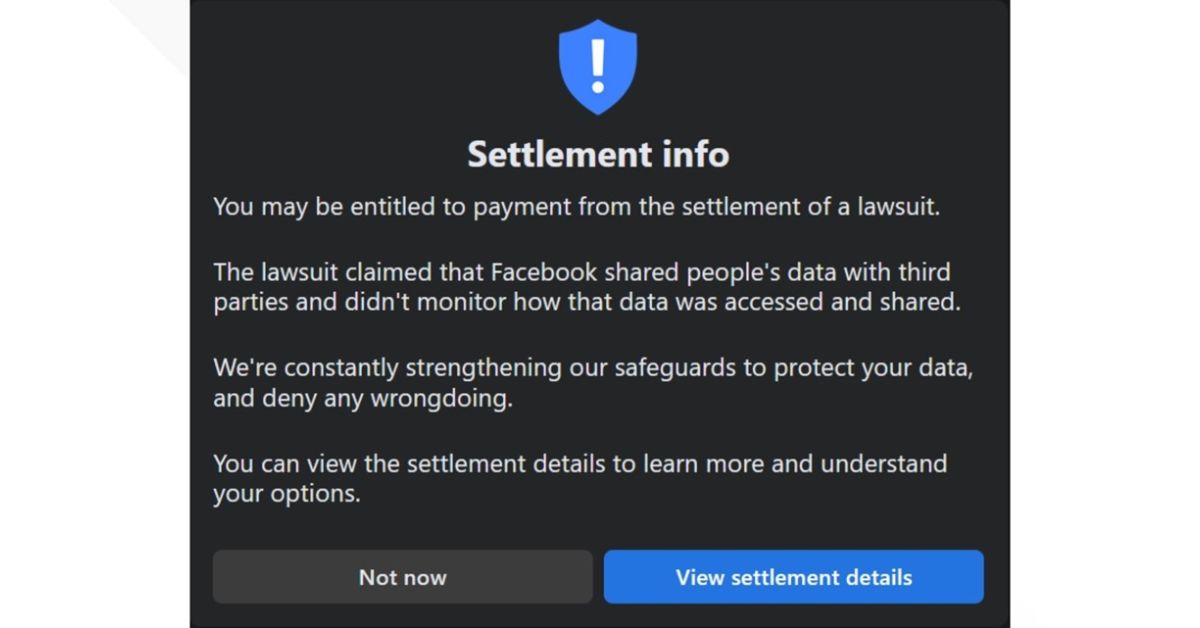 The claim form can be filled out and submitted online, printed, and mailed in, and it includes only a few personal details and details regarding the user's Facebook account. You only have until August 25 to complete the paperwork and submit it to be part of the settlement.
Even if you cancel your Facebook account after May 24, 2007, you could still be part of the settlement class if you were a resident of the United States at any time between May 24, 2007, and December 22, 2022.
The exact amount of each settlement payment is still unknown. Claiming class members will get their share of the settlement according to the length of time they maintained an active Facebook account throughout the class period, as detailed in the settlement's FAQ section.
For more updates on Facebook, please see the links provided below:
The settlement hearing for final approval is scheduled for September 7. If no appeals are filed, the settlement funds will be dispersed following court approval.
In reaching this settlement, Meta made no admissions of guilt. Following the Cambridge Analytica scandal, Facebook implemented new policies to limit access to user data by third parties and to better inform users of how their information is used and shared.
"We pursued a settlement as it's in the best interest of our community and shareholders," Meta spokesperson Dina Luce said in a statement following the December settlement agreement. "Over the last three years, we revamped our approach to privacy and implemented a comprehensive privacy program. We look forward to continuing to build services people love and trust with privacy at the forefront."
Maintain your connection here on Leedaily.com for the most recent information and other facts.