Six months after California started issuing "Middle-Class Tax Refunds," more than a million households still had not activated the prepaid debit cards meant to contain their payments.
To use their cards for purchases or cash withdrawals, recipients had to call Money Network Financial, the state's debit card distributor, and go through a series of hoops.
Last month, Money Network began distributing letters from an Omaha, Nebraska address to cardholders who had not yet activated their cards, with instructions to contact a toll-free number to do so. However, other callers said they were never connected to a human operator, an issue that has plagued the show.
"I called them on Friday at 5:30. It took three to four minutes of entering my Social Security number, ZIP code, etc., before they informed me they were closed," said Oakland resident Steve Emerson.
He called Monday morning again. "I re-entered the information, punched many numbers, and after two minutes, they said they were too busy to talk to me. I should call them back. They don't even offer to put you on hold." Emerson said.
The state issued 9.6 million debit cards for $5.2 billion from October through January. Only 84% of the debit cards worth $4.4 billion had been activated as of April 8; this leaves about 16%, or 1.54 million cards, or $800 million, inactive.
According to the FTB, 766,000 reminder letters were sent out in March, and another 400,000 will be sent out this month. No final tally has been made for the number of notes to be sent in May, but "people are activating their cards all the time, and the 1.5 million number will continue to decrease on its own," FTB spokesman Andrew LePage said in an email.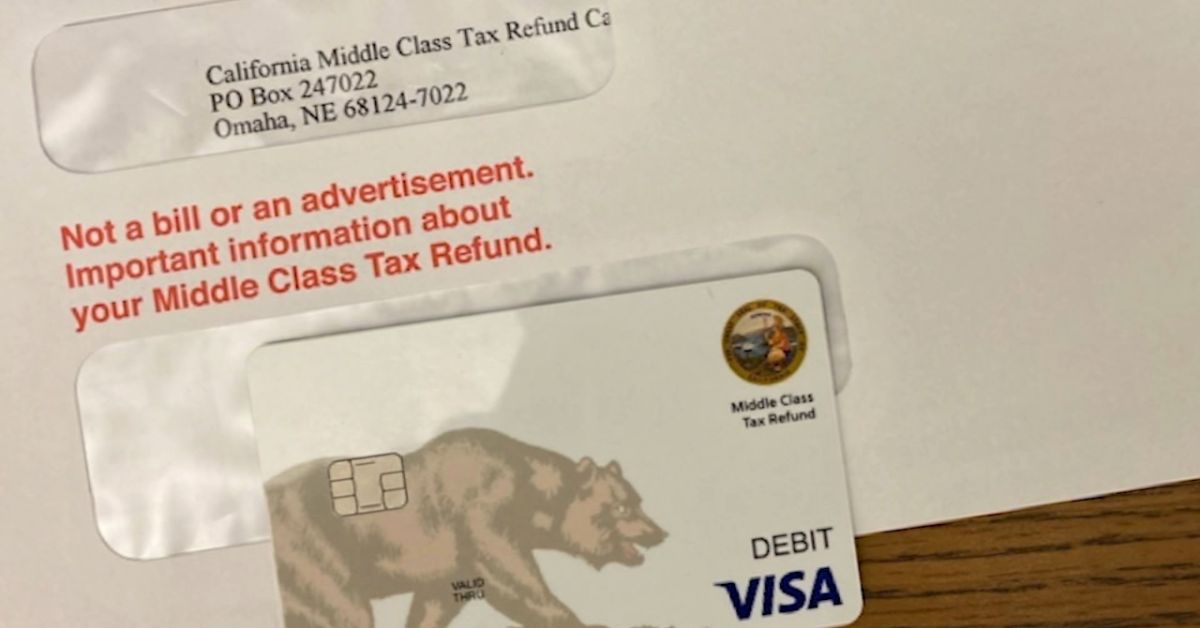 People who paid their 2020 state taxes electronically and received a refund via direct deposit saw an additional 7.2 million payments, totaling $4 billion, put into their bank accounts.
Depending on filing status, several dependents, and family income, nearly all California residents were entitled to receive one of the payouts ranging from $200 to $1,050.
In June, lawmakers unanimously approved the payouts to mitigate inflation. For this reason, the FTB has previously stated that it will be issuing debit cards rather than paper checks because the former may be delivered "nearly six months faster." Between October and January, nearly all payments were made.
The FTB was unable to explain the high number of unused cards. Emerson speculated that he might have discarded his card. "The whole thing looks like a scam," he said.
A Berkeley man named Alan Bernheimer claims he never got his because he opens everything that looks plastic. He got the letter and repeatedly dialed the 800-240-0223 number on the envelope. He said, "Each time a recording tells me they are too busy to talk."
He dialed 800-542-9332, another number listed in the letter, "and got a closed-circle phone tree of various choices and messages, none of which got me to a live person, and which eventually hung up on me." One more time, he dialed that number, "and when it said if you recently received a letter about not activating your card, press this, then it said this extension is only for hearing impaired people, then it hung up on me."
Phillip Gordon and Philippa Newfield of San Francisco received the letter and called Money Network. "We were on hold for about an hour. And then, when we finally got through, the woman said to my husband, 'Give me your SSN,'" Newfield said. "My husband said no. We were advised that the government never asks for your Social Security number." The couple asked for a supervisor, who came on after 15 minutes and asked for their Social Security number. When they declined to give it, "They said then we can't help you," Newfield said.
The couple contacted their state representative, Phil Ting. One of his employees promised to talk to the FTB on their behalf on April 12. Today, Tuesday, April 18, FTB gave their reply. An email from a Ting spokesman confirmed that the company is investigating the matter.
Recent selections are highlighted below. Read the post down below for more details about the tax system:
Cards intended for a deceased customer and a deceased family were delivered to Kim Schwarcz, a professional fiduciary in Marin, and Annette Nellen, a professor of accounting at San Jose State University. Both deceased taxpayers received letters reminding them to activate their cards, even though they had already returned them.
My Banking Direct, a New York Community Bank division, is responsible for issuing Visa debit cards. Fiserv, a massive payment processing corporation headquartered in Wisconsin, owns a Georgia-based Money Network and directed inquiries for this piece to the FTB.
In addition to the unactivated cards, an unknown number of individuals who did activate their cards found that part or all of the cash had been spent when they tried to use them.
Many people who tried to file claims after being told to contact Money Network due to their suspicion of fraud ran into issues. Money Network estimated 45–90 days for dispute resolution.
On April 20, Kathleen Pender wrote on her official Twitter page, "No, that Middle-Class Tax Refund you tossed was not a scam. But good luck trying to get the debit card replaced."
No, that Middle Class Tax Refund you tossed was not a scam. But good luck trying to get the debit card replaced. https://t.co/J31h4xR94F via @sfchronicle

— Kathleen Pender (@KathPender) April 19, 2023
Charles Minster of San Francisco claimed he was only given $120 after receiving a card worth $350 to put money onto his Clipper card at BART. Someone must have taken the $230, he was told, when he called Money Network. You give them the runaround when you phone them, he remarked.
It reportedly took Money Network over three months to examine Jerry Booth's fraud accusation, confirm it was true, and issue a new card with the monies that had gone missing, according to Booth, who is from Lafayette.
According to the FTB's LePage, Money Network is responsible for replacing any monies lost due to fraudulent use of the recipient's debit card after a card is activated.
When asked about the number of settled fraud cases, the FTB would only remark, "Money Network continues to meet the contract terms." The FTB's contract with Money Network is worth $25.3 million and requires a 99% success record in preventing fraud. Up to 96,000 cards worth $52 million could have been affected by a fraud rate of 1%.
The state's tax refund program was approved for audit on March 22 by the Joint Legislative Audit Committee. The committee chair, Assembly Member David Alvarez, D-San Diego, said he ordered the audit in response to "calls and concerns" from people.
"These concerns include fraud, loss of funds, and a lack of timely and sufficient response from the Franchise Tax Board and the debit card vendor, Money Network," he stated in an email. Reviewing FTB's program management, customer service, fraud, and vendor performance will take five to eight months.
The FTB has issues with Money Network, according to emails from The Chronicle under the California Public Records Act.
An FTB worker emailed Fiserv workers in December saying that the hotline number "seems to have cropped up as a contact phone number, particularly one that can assist with fraud related to the debit cards." Several callers have reported being transferred from Money Network to the hotline for inside information.
FTB spokesman Daniel Tahara wrote in an email to other FTB employees on December 23 that the agency received 50-60 calls or emails per day from people who said their debit cards had been drained by someone else. The FTB's Executive and Advocate Services help taxpayers with state-tax problems they can't resolve through normal channels. The FTB "cannot help these taxpayers in almost all cases," he continued.
Advocate service staff have joined a conference call with the taxpayer and Money Network to help find a solution in some circumstances. "Sometimes this takes over an hour," he wrote.
We need to create a framework/script for the fraud resolution process with MN to eliminate this experience. It's pointless to tell people to call one of the two Minnesota numbers. If that were the solution, calls from reporters and taxpayers would cease. Instead, "Things are going downhill rapidly," Tahara lamented.
Recently, we have covered important articles. The post below contains further details about the tax system if you're interested:
"To make matters worse, taxpayers and EAS reps get conflicting information each time they call MN. If we can share the exact MN fraud resolution process with the taxpayers and media, it should help lower the volume of incoming cases to FTB," he added.
These are the two routes the FTB currently recommends to go to Money Network.
Any taxpayer expecting a debit card but did not receive one should contact Money Network at 800-240-0223, regardless of whether or not they received a reminder letter. Help with debit card issues such as activation, replacement, loss, or theft can be reached at this phone number.
Listen carefully to all prompts before making a choice; options may change over time. Choice 2 reads, "If you have not received your debit card."
Card activation requests are answered at this number around-the-clock, while regular customer service hours are M-F, 8 a.m. to 10 p.m.
For taxpayers who have questions about whether or not they are eligible to receive an MCTR payment, Money Network's general customer service line can be reached Monday through Friday between 8 a.m. and 5 p.m. at 800-542-9332. At this time, the following menu options lead callers to an operator:
After choosing English or Spanish, choose 1 for "general questions."
At the following prompt, choose 9 for "all other questions."
After a short message followed by a pause, press 2 for "all other questions."
When asked for a reason, say, "Speak with an agent."
Both have "extensive automated tools deployed that have allowed taxpayers to self-serve and meet their needs," as stated by LePage. "Overall program statistics show that these self-service options successfully assist over 95% of callers."
Due to factors unrelated to Money Network, some filers of 2022 federal income tax returns did so before it was known whether or not the payments were taxable. (They didn't have to pay income taxes to the state.)
The IRS informed Californians on February 10 that they "will not need to report these payments on their 2022 tax returns."
The Internal Revenue Service said on April 11 that early filer who included these payments in their taxable income "should consider filing an amended return."