As previously reported, Disney announced an earlier opening date for its first affordable housing project in the Walt Disney World Resort area.
According to the developer, construction on the 1,400-unit housing complex in Orange County, Florida, would begin in 2025.
In a post on the Disney Parks Blog on Wednesday, Rena Langley, senior vice president of Walt Disney World Communications and Public Affairs, said, "We hope to make a positive impact wherever we can work in our community, so to be able to offer more units means even more Florida families will get access to attainable housing, in addition to creating new Florida jobs as part of the construction and operation."
In November 2022, Disney stated that The Michael's Organization would be responsible for creating and operating the 80-acre plot of land, adding that the project would be privately funded and "limited to applicants within a certain income range."
Governor DeSantis Provides an Update on Florida's Response to Disney can be viewed in the video clip posted below-
Governor DeSantis Provides an Update on Florida's Response to Disney https://t.co/RgldbtQEMs

— Ron DeSantis (@GovRonDeSantis) April 17, 2023
In a statement released in November, Walt Disney World Resort president Jeff Vahle said, "For more than 50 years, Walt Disney World has cared for and invested in our community, and we're committed to being a part of this solution which will bring more attainable housing to Central Florida."
"We will continue to find ways to use our resources to make a difference in the community we call home. We're excited to take this step with a nationally recognized developer," he added.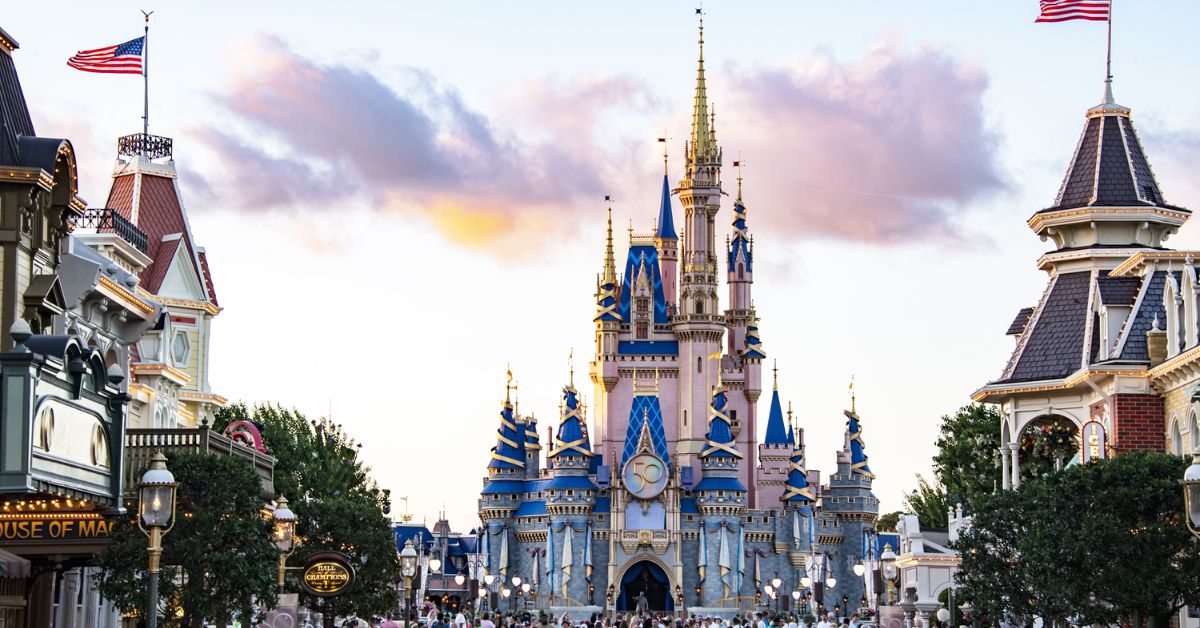 Walt Disney World Resort and The Michael's Organization executives reportedly met this week to discuss the development, located within a mile of Magic Kingdom.
The new district board, appointed by Florida Governor Ron DeSantis (R), discussed the possibility of constructing affordable housing on district-owned land just hours before the opening year announcement was made late Wednesday.
Disney's sloppy and futile attempt to subvert the will of the Legislature and Floridians was uncovered by our state oversight board and their 11th hour agreements will be nullified by the Legislature.

Disney's corporate kingdom is over. pic.twitter.com/GomGyfEDLS

— Ron DeSantis (@GovRonDeSantis) April 17, 2023
As the Sunshine State becomes a popular place to relocate to, house costs in Orlando, Florida, are nearly 40% more than predicted, according to data from Florida Atlantic University from March 2023.
We have covered some more recent Disney World articles. If you want to learn more, read the posts listed below:
The board has stated that they wish to study new zoning laws that would make land in the district available for low-cost housing.
"We'll evaluate creating new zoning to develop affordable and workforce housing. There's none of that in this district; I was shocked," Central Florida Tourism Oversight District Chairman Martin Garcia said at a meeting Wednesday. "I understand Disney has 75,000 to 100,000 employees working in the district that commute in and out daily."
Randi Weingarten stated on Twitter on April 19. The complete tweet can be found in the piece linked below-
"But there's substantial evidence that DeSantis is motivated just as much, and likely more, by his own longings to be a petty dictator guided by an entirely sincere ideology of hate." https://t.co/0rgrWmqOwj

— Randi Weingarten 🇺🇦🇺🇸💪🏿👩‍🎓 (@rweingarten) April 19, 2023
Central Florida Tourism Oversight District board attorneys said in a meeting on Wednesday that the arrangement Disney struck with the former Reedy Creek Improvement District is "null and void" because it did not comply with state sunshine rules.
Disney has insisted that all prior board-era deals complied with all applicable transparency regulations and were "appropriate."
After the DeSantis-appointed board discovered the agreement, Disney issued a statement to the Washington Examiner saying, "All agreements signed between Disney and the District were appropriate, and were discussed and approved in the open, noticed public forums in compliance with Florida's Government in the Sunshine law."
We have covered some more recent Disney World articles. If you want to learn more, read the posts listed below:
Frequently Asked Questions
What started the Desantis Disney fight?
TALLAHASSEE, FLORIDA — The battle between Gov. Ron DeSantis and the Walt Disney Company began nearly two years ago when the company mandated that all on-site employees vaccinate against COVID-19.
What is the reedy creek agreement?
However, in February, a property development agreement between Disney and Reedy Creek awarded Disney the exclusive right to develop the district's land for at least 30 years, which Santa claims would be overturned by his legislature.
Would Disney ever leave Florida?
Is Disney leaving Florida? Very unlikely. The corporation has been around for over 50 years, which is longer than DeSantis has been alive, and its properties are worth billions of dollars.