Not as fragile. Following her breakup with Joe Alwyn, Taylor Swift is getting over it and adjusting well to being single.
According to a source speaking exclusively to Us Weekly, "Taylor is handling the breakup really well and she's feeling very optimistic about her future." She firmly believes that everything happens for a reason and that whatever is meant to be, will be.
The insider continues, saying that the Folklore singer, 33, is "enjoying her freedom" after splitting from Alwyn, 32, earlier this month. However, she is still "adjusting to the single life" and isn't quite ready to get back in a relationship just yet. According to the insider, "She isn't dating anyone and isn't even considering entering another relationship anytime soon."
Swift, who is presently on her Eras Tour after a five-year absence, may be preoccupied with herself at the moment, but she still finds time for her close friends and family in between shows.
The insider tells Us that the Midnights singer "appreciates all the love and support she's received from family and friends," adding that she's "doing great" in this new phase of her life.
The following links will take you to further taylor swift material that may be of interest to you:
The Grammy winner was most recently seen on Wednesday, April 19, hanging out with best friends Blake Lively and Ryan Reynolds. Before they left for dinner at Casa Cipriani in Manhattan, the group was seen getting into a white sedan. Swift dined at NYC hotspot Carota earlier in the week with collaborator and friend Jack Antonoff and his fiance, Margaret Qualley.
Alwyn, on the other hand, was rolling solo when he was seen in public for the first time since the couple called it quits, whereas the "Cardigan" singer is counting on her loved ones. On Thursday, April 20, the Mary Queen of Scots actor appeared serious as he spoke on the phone outside of a hotel in London. His Brutalist co-star Emma Laird had shared a picture of the native of England the day before on her Instagram.
Here is a tweet related to this topic: 
📝@usweekly exclusive on nowadays rumor:

"She isn't dating anybody and isn't even thinking about getting into another relationship anytime soon," the source explains.

"Taylor is handling the breakup really well and she's feeling very optimistic about her future," a source… pic.twitter.com/WICYk1dd29

— TaylorSwiftPage (@swiftpage13) April 21, 2023
The Favourite star and Swift, who were first connected in May 2017, kept their romance, which lasted for almost six years, notoriously quiet. The twosome's breakup was caused, in part, by the pop star's A-list celebrity status, a source told Us earlier this month.
"Fame had a role in their breakup. At the time, the insider said, "Joe is quite timid and never liked all the attention that came with dating one of the most well-known singers in the world. Alwyn didn't "blame" Swift for her fame but "didn't appreciate having to be on all the time."
The Conversations With Friends actor stated in January 2019 to Mr Porter's The Journal that the couple's decision to maintain a low profile shouldn't come as a surprise.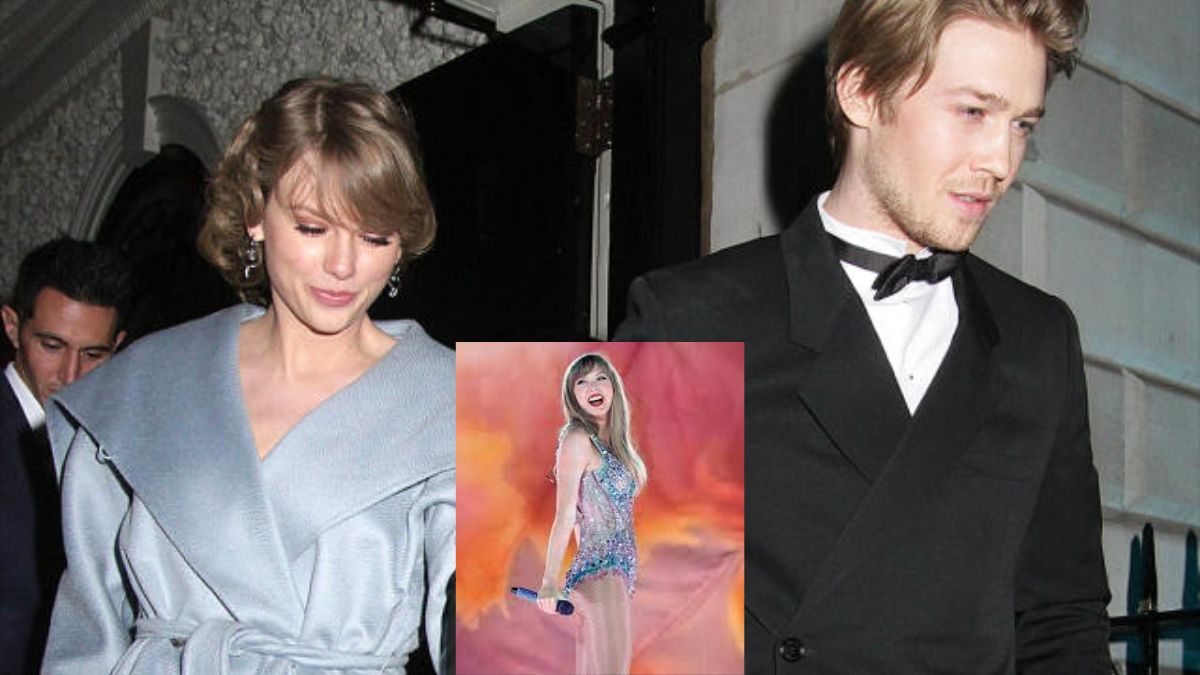 Why should I, he asked, "since I don't believe anyone you meet on the streets would just spill their guts out to you?" And that is then characterized as being strangely private.' Fine. But I don't believe it to be… It seems typical to me.
Swift, on the other hand, discussed the couple's choice to avoid the spotlight in her 2020 Netflix documentary, Miss Americana. The native of Pennsylvania met Alwyn soon after her breakups with Calvin Harris and Tom Hiddleston, as well as during her public relations blackouts due to her conflicts with Kanye West and Kim Kardashian.
You can access further Taylor Swift content by clicking on the links provided below, which may be of interest to you:
She admitted, "I felt really bitter and alone." "I had the impression of a wounded animal snapping. I reasoned that I needed to start over. For my own personal sanity, I had to completely rethink my entire set of beliefs. I was also smitten with someone who lived a very balanced, typical life.
I was falling in love with someone who led a great, balanced life, she said. Together, we agreed that we wanted to keep our relationship a secret," she stated. "I was delighted even though it was a terrible terrible period. However, I wasn't content with the way I had been taught to be. Without the help of anyone else, it was a joy. We were only content.
Swift would later pen a number of songs about finding comfort in her relationship with the Harriet star, including "Sweet Nothing" off her 2022 album Midnights, which she co-wrote with Alwyn. (The duo frequently worked together on her albums Folklore, Evermore, and Midnights.)
They predicted the end was near, and everyone was planning something. Outside, there is pushing and shoving, and I find myself rushing home to hear your sweet nothings. Swift sings on the piano ballad, "You're in the kitchen humming / All you ever wanted from me was sweet nothing."
The Red singer found a way to subtly reassure fans that she was doing okay during her Saturday, April 15, Eras performance in Tampa, Florida, after just calling time on her long-term relationship. "You OK?" was written on a placard that a concertgoer held up. Swift took a quick break from her dance to give a thumbs-up before continuing.
Follow us on Leedaily's Twitter handle to receive the most recent updates and news as it happens.