Granger Smith, best known by his alter ego as Earl Dibbles Jr., has performed as a country singer for over twenty years. Popular for songs like "Backroad Song" and "Happens Like That," the Texas native is an expert at blending elements of traditional country music with rock and pop rhythms.
But it appears that Granger is ready to say goodbye to music, as he recently announced his retirement to seek a new opportunity. But first, let's talk about his impressive net worth.
Granger Smith's Net Worth
Granger has a net worth of around $6 million. Most of this money is likely due to his 11 studio albums and extensive traveling. Granger, though, is more than just a country singer. He hosts the Granger Smith Podcast and the nationally syndicated iHeart radio show After Midnite.
Granger will also appear in the 2022 film Moonrise. In addition, his debut book, Like a River: Finding the Faith and Strength to Move Forward After Loss and Heartache, is now available for pre-order. Granger talks about the death of his three-year-old son, River Kelly, in a horrific drowning tragedy in 2019.
You can look into the net worth of some famous people by clicking on the links provided below:
Granger Smith Career
In 1999, with the release of Waiting on Forever, Granger Smith officially launched his career as a professional musician. The music business has taken notice of Granger's first album. After signing with EMI Music Publishing, he began his songwriting career.
With the release of 2016's Backroad Song, he has become a household name in the music business. Don't Listen to the Radio, Sleeping on the Interstate, and Silverado Bench Seat are just a few of the fan-favorite tunes he's put out. His successful tracks have made him a household name in the music business.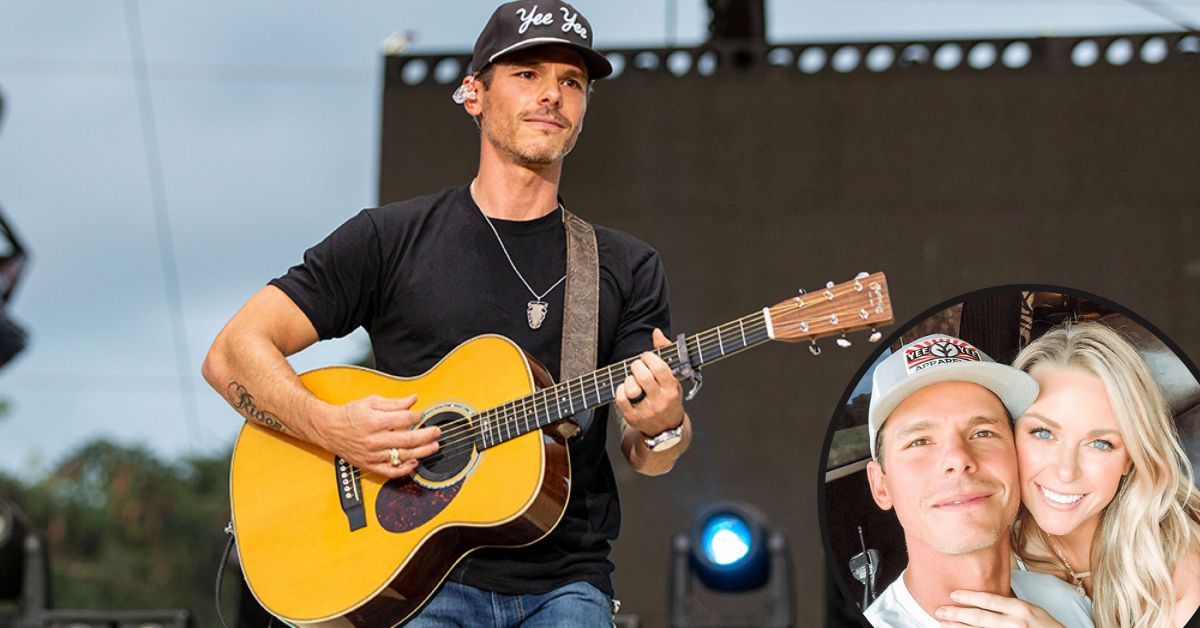 Granger Smith Has Announced His Retirement After a Career Spanning 24 Years
Granger stated on Instagram in April 2023 that his Like a River tour, which concludes in August, will be his final tour. In other words, he'll be leaving the industry after 24 years.
He hinted at what's next for him in a video attached to the article. "I have felt a strong desire to pursue ministry. This doesn't mean I'm going to start a church, a crusade, or a revival," Granger clarified. "This means that me and my family are gonna serve our local church. We're going to pour into that church as local members."
View this post on Instagram
Granger Smith's Personal Life
On February 11, 2010, he wed Amber Emily Bartlett. They first worked together on Smith's "Don't Listen to the Radio" video, and since then, she has appeared in several of his other music videos. There is one girl and three sons in the family. Smith revealed the tragic news of River Kelly Smith's death by drowning at home on June 6, 2019. The music video for "Happens Like That" featured River before.
By clicking on the links below, you may find out how much money certain famous people are worth:
Frequently Asked Questions About Granger Smith
What is Granger Smith's religion?
Granger religiously identifies as a Christian.
What is Granger Smith's real name?
Granger Kelly Smith (born September 4, 1979), better known as Earl Dibbles Jr., is an American Baptist clergyman, singer-songwriter, and radio broadcaster.
What does Granger Smith do now?
Smith's new path will be to become a preacher at his local church outside of Austin, Texas. His forthcoming Like a River tour, named after his 3-year-old son River, who died in a horrific drowning accident in 2019, begins on April 13 and will be his final tour in country music.
Is Granger Smith Married?
On February 11, 2010, Granger Smith wed Amber Emily Bartlett.
What happened to Granger Smith's child?
River perished in a drowning accident at the Smith family's Texas home on June 4, 2019. On June 6, 2019, Granger posted the terrible news on Instagram.