Len Goodman is a well-known English professional ballroom dancer, dance judge, and television personality. He is best known for his roles as a judge on "Strictly Come Dancing" and its American equivalent, "Dancing with the Stars" on reality television.
Goodman has made a name for himself as one of the most renowned and knowledgeable people in the world of ballroom dancing throughout the course of a career spanning several decades. As a result of his success and longevity in the industry, there has been considerable speculation about his net worth, which we will explore in this article.
Len Goodman Net Worth
Before he went away, Len Goodman was reported to have had a net worth of approximately 18 million dollars. This sum of money was earned by the well-known TV celebrity throughout the course of his lengthy career as a professional ballroom dancer, dance judge, and dance coach.
| Net Worth: | $18 Million |
| --- | --- |
| Age: | 78 |
| Born: | April 25, 1944 |
| Gender: | Male |
| Height: | 1.83 m (6 ft 0 in) |
| Country of Origin: | United Kingdom |
| Source of Wealth: | Former Professional Dancer |
Check out the articles given below to read more about the fortunes of various stars:
Len Goodman Early Life
On April 25, 1944, in the Bethnal Green neighborhood of East London, England, Len Goodman was born. He relocated to London's Blackfen neighborhood with his family when he was six years old. He afterward attended Falconwood's Westwood Secondary Modern School. Goodman participated in the school cricket team there. Click here to check, how did Len Goodman die?
Len Goodman's Personal Life
Goodman married Cherry Kingston in 1972, and they later divorced in 1987. After that, he had a long-term relationship with Lesley, with whom he had a child named John. After Goodman and Lesley's ultimate divorce, John moved home with his mother.
After dating dancing instructor Sue Barrett for more than ten years, Goodman wed her in 2012. West Ham United, a team in the Premier League, was well-known to have had Goodman as an ardent supporter. He participated in a celebrity cricket game in 2009 and was a huge cricket lover.
How Did Len Goodman Make His Fortune?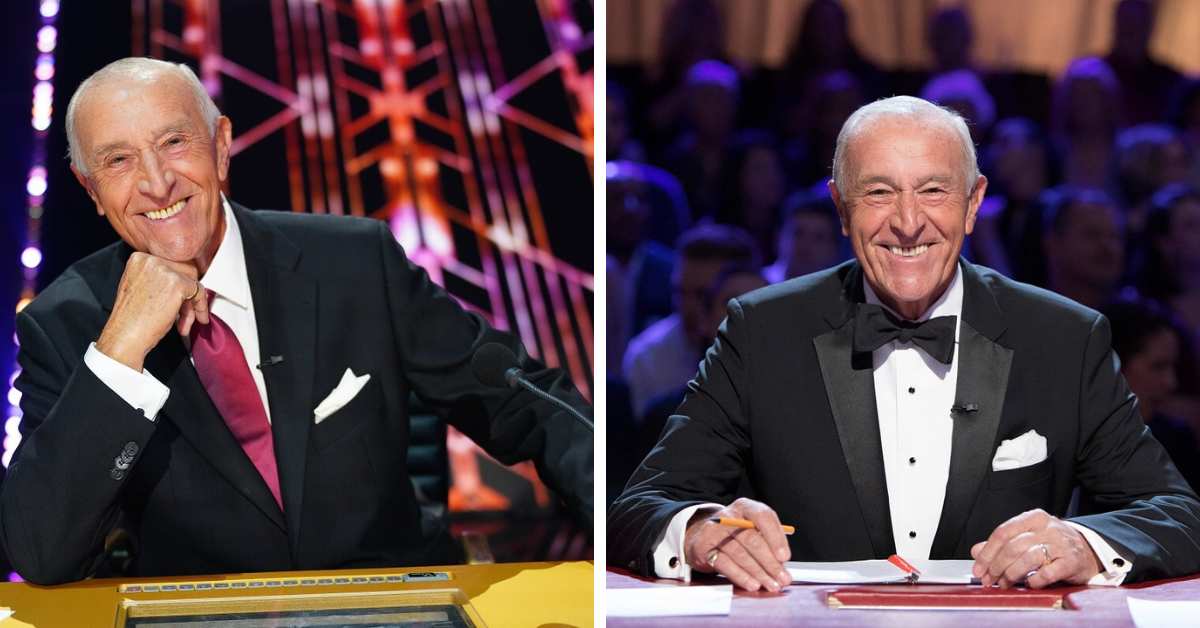 Len's work in television earned him a living for him in the United Kingdom (UK) as well as in the United States (US). He was paid a staggering £250,000 for each season of Strictly Come Dancing as the lead judge.
It was reported that he debuted on Dancing With the Stars with a salary of $125,000 (or £100,000) for the first season and that his income increased over the years to reach $1.2 million (or £963,000). Additionally, Len would have made his living as a professional ballroom dancer in addition to his other endeavors.
Len Goodman's Career
In Woolwich, Goodman worked as a welder apprentice for Harland and Wolff. He began dancing at the age of 19 after his doctor suggested it was safe for his foot injury. He became a professional, and he excelled in numerous events. After winning the British Championships in Blackpool in his late 20s, he gave up dancing.
Then, from 2004 to 2016, Goodman served as the chief judge on the BBC One dancing competition "Strictly Come Dancing." Arlene Phillips, Bruno Tonioli, and Craig Revel Horwood were on the panel with him; Darcey Bussell eventually took Phillips' seat.
Additionally, Goodman has served as "Dancing with the Stars"'s lone head judge. Since the beginning of the program, he has participated with judges Carrie Ann Inaba and Bruno Tonioli. He served as a fourth judge alongside Julianna Hough and Derek Hough for five seasons.
He served as the host of a documentary that was aired in the US commemorating the 100th anniversary of the RMS Titanic's sinking from March 30 through April 9, 2020. It made use of his prior work history as a welder for Harland & Wolff. Goodman provided the voiceover for the acclaimed children's show "Auto-B Good" in 2005.